Kelly Rowland Pays Tribute to Betty Wright with a Touching Post
It's been quite a rough period for the music industry, as several legends have passed away recently. Latest in that line is soul songstress Berry Wright, and R&B singer Kelly Rowland led a celebrity tribute to her. 
In an Instagram post yesterday, Kelly expressed her gratitude for Betty's life and career. The picture showed Kelly with Betty and Beyonce years ago, and Kelly reminisced about the late singer's influence. 
Betty died last week, as reports confirmed that the 66-year-old lost her life to cancer. She got a diagnosis of endometrial cancer last fall, and she had been fighting the disease since.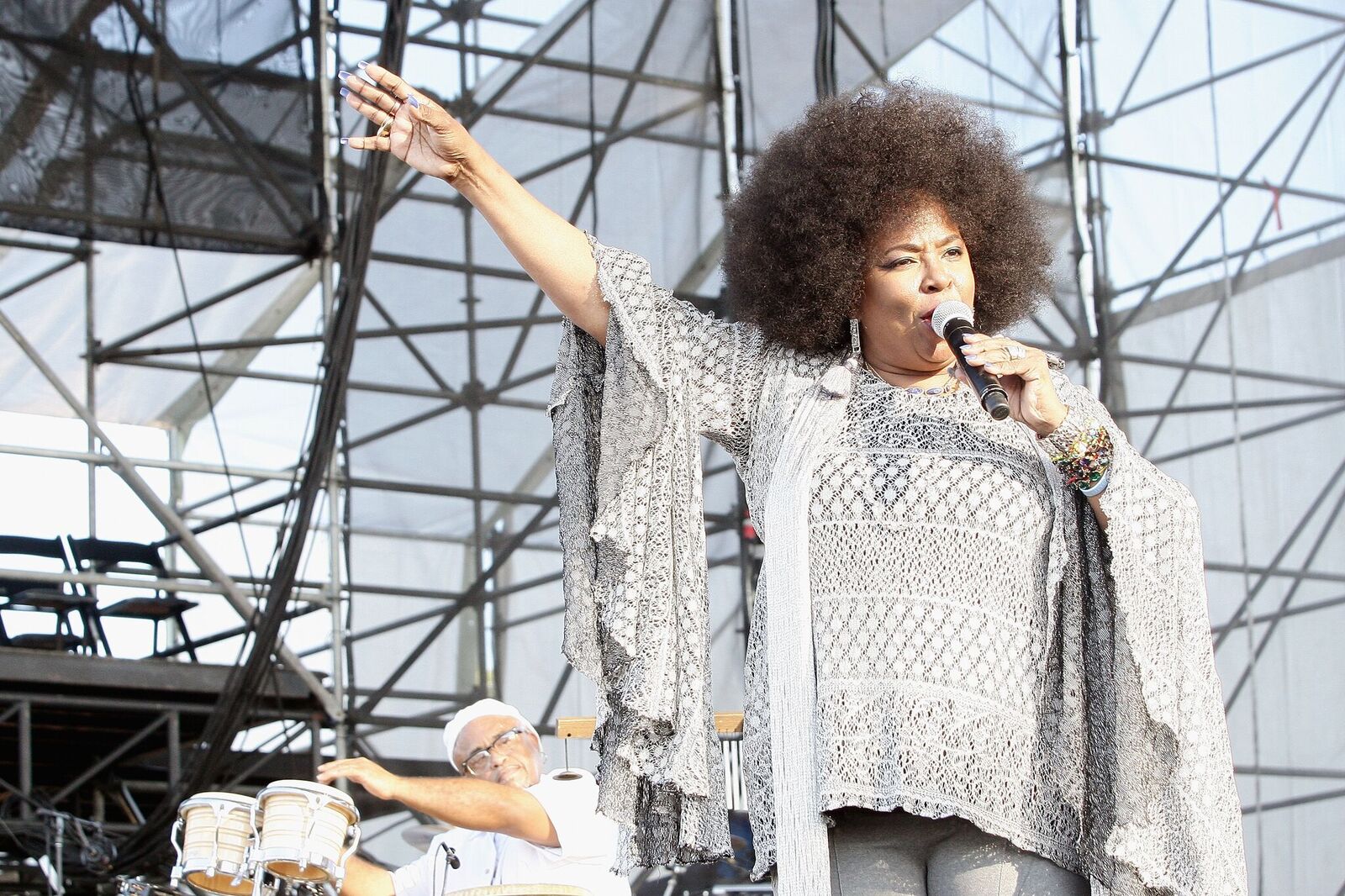 Last week, however, she succumbed to the disease at her home in Miami. The singer has been relevant in the past few decades, with several other hits in her repertoire. 
Like several music legends, Betty's sound inspired a new generation of artists to stay true to their art. Kelly Rowland highlighted that in an Instagram post, as she said: 
"Rest In Peace to the woman who gave us Ultimate soul, and meant EVERY WORD when she sang..."
Thank you for being a master teacher, a friend and one of the greatest female soul singers in our industry. You were so much more than your music. We were blessed to be around royalty. Thank you. I will never forget. 👑 #BettyWright ! pic.twitter.com/CHQL1S5FRy

— ledisi (@ledisi) May 10, 2020
Throughout her career, Betty gained notoriety as one of the pioneers of soul music. She started her music career when she was a teenager, and she got her first hit at 17. 
Betty didn't stop there, as she went on to become an important part of the rock and funk music scenes as well. Her collaborations traversed genres, and she served as a perfect example of musical versatility. 
Viola Davis explained that Betty has become "immortal."
One of Betty's biggest hits was "Clean Up Woman," a track she released in 1971. The song found significant success for decades, peaking at #6 on the singles chart. She continued as a regular on the Billboard R&B chart, whether as a lead singer or a vocalist.
At the end of her career, she would have 20 singles to enter the Billboard Top 40 Singles chart. Describing her, Steve Greenberg, the President of S-Curve Records, said:
"She was an incredible writer, producer and mentor to young artists."
Rest in power to a legend, Betty Wright. Our beloved aunty, mentor, and vocal coach ❤️🙏🏽She stood by me every step of the way. Taught us so much. She will be missed. pic.twitter.com/QTcZYh7N0M

— Skip Marley (@SkipMarley) May 10, 2020
Several of the artists she inspired have come out to remember Betty. Apart from Kelly, R&B star John Legend described her as "loving and giving" to the artists she mentored.
Famous actress Viola Davis also spoke to her influence on the younger generation. In a tweet, she explained that the late singer has become "immortal."
RIP to the legend #BettyWright. Your influence and mega talent will make you immortal. Rest well Queen👸🏾❤🕊 🎥@urbnthrowbacks pic.twitter.com/wfYUzLrpDN

— Viola Davis (@violadavis) May 10, 2020
Chaka Khan, one of Betty's contemporaries, simply asked for fans to say a prayer for her family.