Jimmy Carter's Wife Rosalynn Shares Candid Details about Her Journey to Finding Love
Rosalynn Carter opened up about her journey to finding true love. Her quest led her to Jimmy, her life-long partner.
The couple's secrets to their long-lasting relationship were shared in the book, "What Makes A Marriage Last." They are among the couples who were featured in the book authored by Phil Donahue and Marlo Thomas.
Each couple featured in the book shared about their take on the ups and downs of a relationship. Rosalynn and Jimmy had their fair share of life together in the book.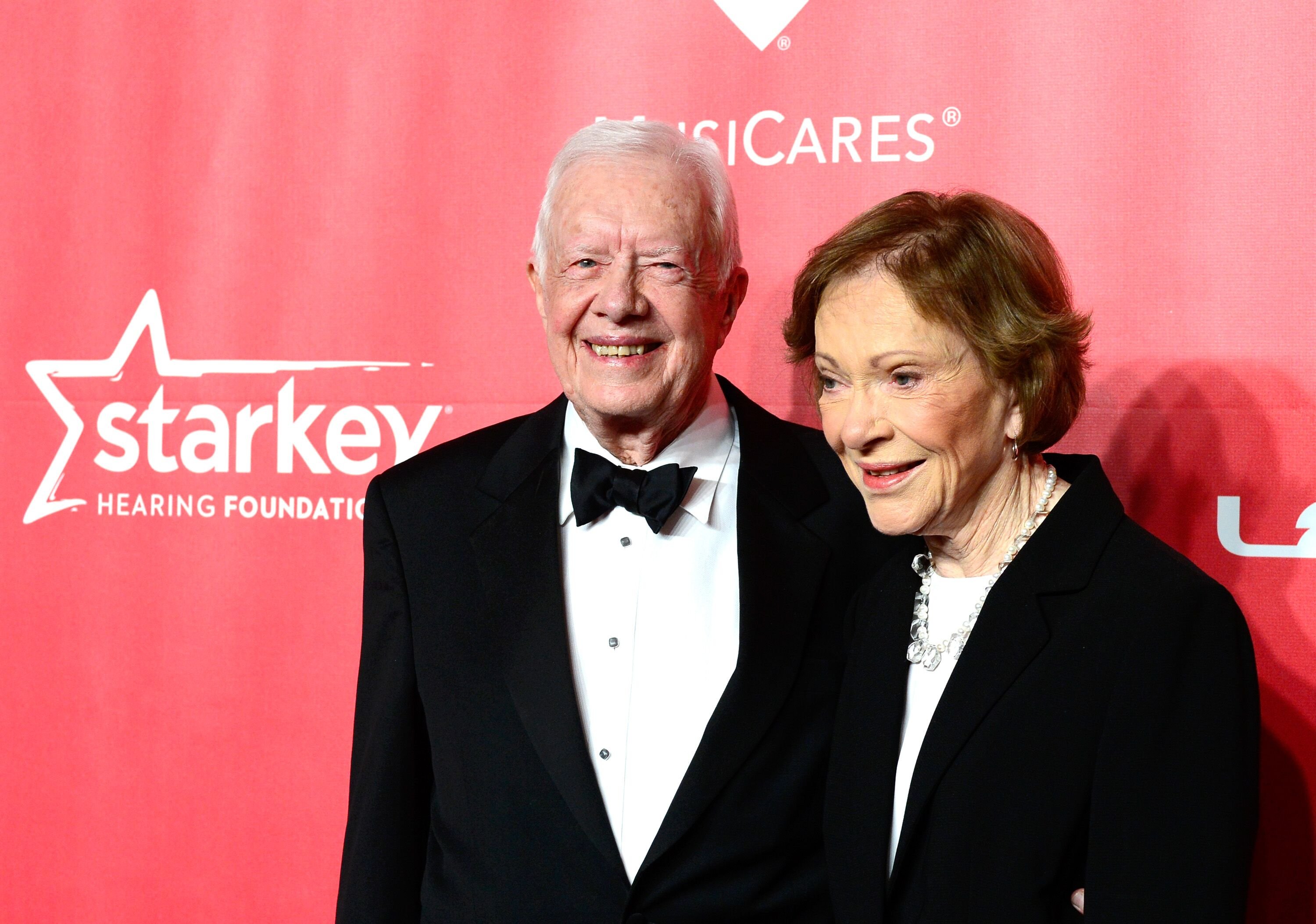 FALLING FOR JIMMY
Before she became a public figure, Rosalynn thought she would live life as an old maid in Plains, Georgia. The boys in their neighborhood would call her at her home but Rosalynn was not interested in them, as reported by People.
Of all the boys, Rosalynn was only interested in Jimmy. "I always said I fell in love with a photograph of him on her bedroom wall," Rosalyn said.
Rosalynn shared that Jimmy was her best friend Ruth's brother. She recalled that whenever she spent time at Ruth's home, Jimmy was never around.
HEARTBROKEN JIMMY
It was Ruth who connected Rosalynn and Jimmy. Rosalynn remembered that Jimmy used to date a beauty queen but she broke his heart, as reported by People.
Heartbroken, he found himself tagging along with his sister and her date when they picked up Rosalynn. Jimmy felt an instant connection with Rosalynn. He asked her out.
She dated Jimmy in 1945 as soon as she graduated from Georgia Southwestern College.
LONGEST MARRIED PRESIDENTIAL COUPLE
The next day, Jimmy told her mother about the only woman he wanted to spend the rest of his life with. "Rosalynn was the one I wanted to marry," he said.
Jimmy eventually proposed to Rosalynn. She, however, rejected his marriage proposal as she promised her late father she would finish college first, as reported by CNN.
She dated Jimmy in 1945 as soon as she graduated from Georgia Southwestern College. The following year, 18-year-old Rosalynn and 21-year old Jimmy got married.
The couple's marriage remains strong even after decades of being together through ups and downs. Rosalynn, now 92, and Jimmy, 95, are the longest-married presidential couple alive.
Being a public servant at heart, former president Carter has been forgoing donations for the Carter Center. He requested donors to direct their funds to local groups doing COVID-19 relief operations.