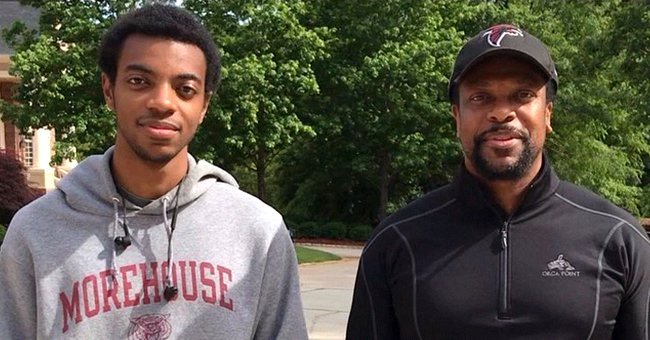 Instagram/christucker
Chris Tucker and His Son Destin Send Support to Ahmaud Arbery's Family (Video)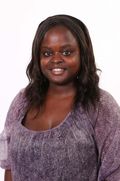 Chris Tucker shared a video with his look-alike son taking a jog in Georgia where Ahmaud Arbery was shot. They visited the area in support of justice for his family.
The senseless murder of Ahmaud Arbery who was shot by two men while jogging Brunswick, Georgia has gotten a lot of support from celebrities that have been demanding justice for his family.
Recently, Chris Tucker made his support personal when he teamed up with his son Destin, to visit the exact street where Ahmaud was murdered on.
Chris and his look-alike son shared a video, in which he revealed that they were going jogging specifically for Ahmaud. In a personal message to the public he said:
"He was killed just jogging. We just want to send our prayers out to the family, his father, his mother. We love and we got you back"
While standing side by side in a video that showed a split-screen; the bottom clip showed Chris jogging down the sidewalk where the Ahmaud was slain, while the top clip shared his personal message to the family, in which he said:
"We love you and we've got your back. God will be with you. God Bless you and he will keep you, amen…He will never be forgotten."
Chris joins a cohort of celebrities, including Gabrielle Union, Marlon Wayans, LeBron James and Justin Timberlake, who have also taking to social media to demand justice for Ahmaud.
His fans commented on the video and praised him for the support. One fan said, "God bless you Chris." Another fan shared their experience of jogging in the same area.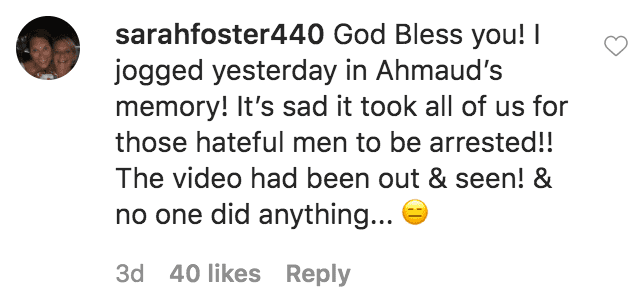 A fan commented on a video of Chris Tucker and his son Destin Tucker jogging where Ahmaud Arbery was killed in Brunswick, Georgia | Source: Instagram.com/christucker
At the time of his murder, Ahmaud was only 25-years old, which is only a few years older than Chris' son, who enrolled at Morehouse College in 2017 to study film.
In sharing about his son's college plans at the time, Chris expressed his excitement in having Destin closer to him in Atlanta, he joked, "I think it was a great decision; it was like Morehouse chose us."
It is reported, unlike his movie-star father, Destin wants to work behind the camera as a director and chose Morehouse because of its highly ranked academics.
According to PEOPLE, Destin got his first taste of the entertainment business in 2007, when he starred as an extra in a karate scene for "Rush Hour 3."
Please fill in your e-mail so we can share with you our top stories!