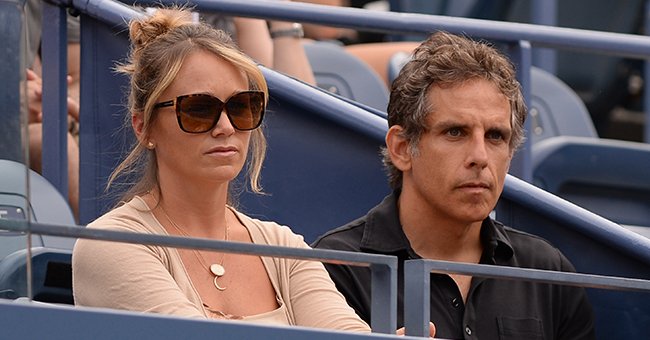 Getty Images
Ben Stiller and Christine Taylor Got Divorced Because of the Actor's Busy Hollywood Career

Ben Stiller and Christine Taylor were one of the most famous couples in Hollywood, mostly due to how good they looked together and for being by each other's side for nearly 2 decades.
However, the two are no longer an item, having called it quits back in 2018. It was reported at the time that the separation was caused by the actor's busy working schedule.
The stars, who worked together in projects such as "Zoolander" and "Dodgeball: A True Underdog Story," released an announcement in which they revealed their top priorities.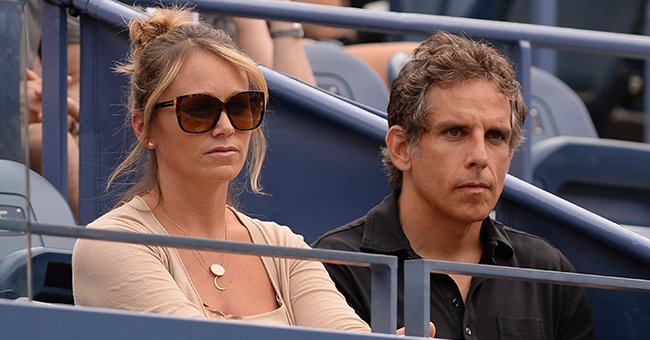 Christine Taylor and Ben Stiller at the 2013 US Open at USTA Billie Jean King National Tennis Center in New York City | Photo: Uri Schanker/WireImage via Getty Images
A LONG HISTORY TOGETHER
According to Stiller and Taylor, their decision was made out of "tremendous love and respect," and that their priority was to continue raising their children as "devoted parents and the closest of friends."
The two share 19-year-old Ella Olivia and 16-year-old Quinlin Dempsey, and they have been staying true to their promise as they continue to be on good terms since the split.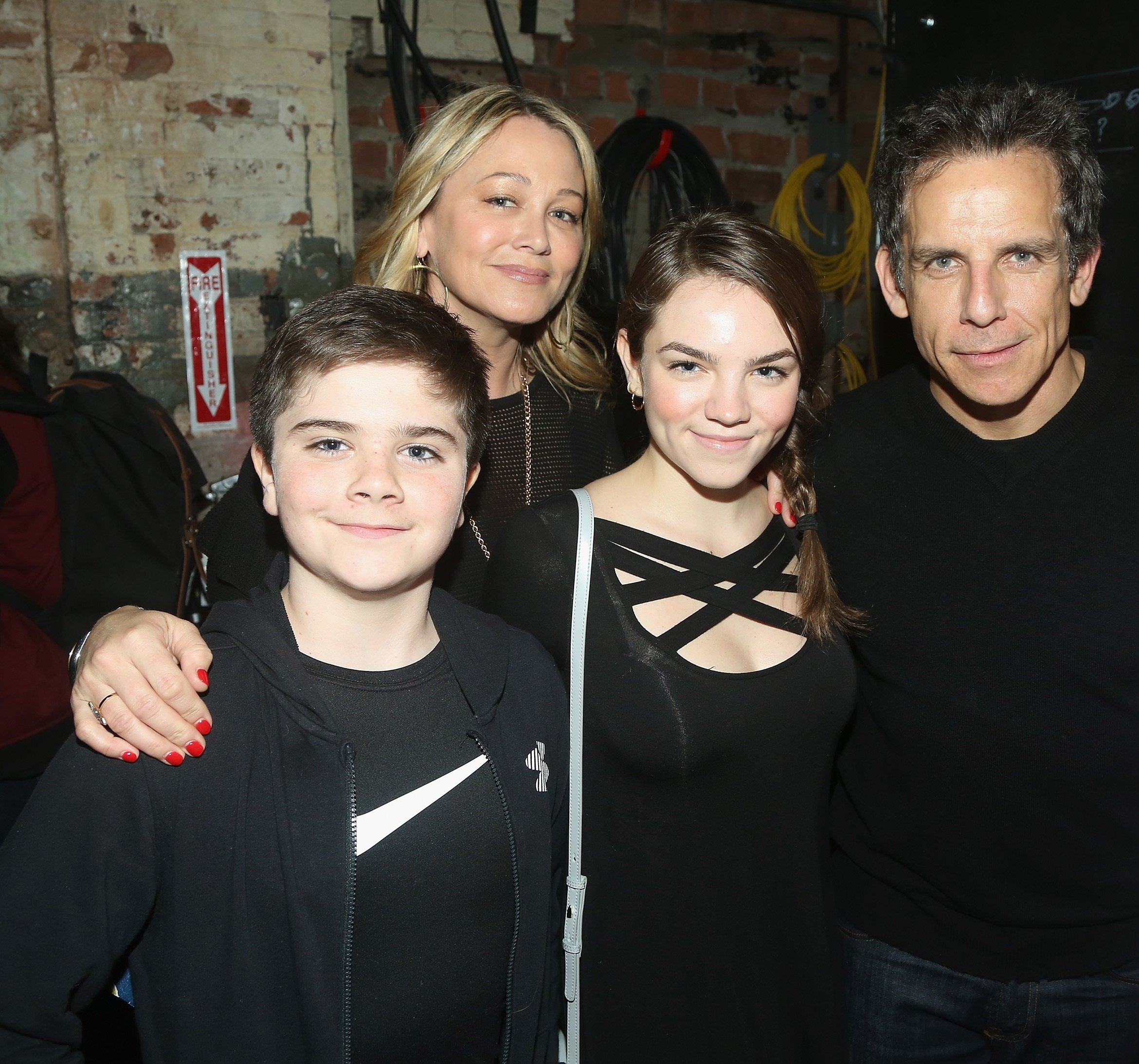 Quinlin Stiller, Christine Taylor, Ella Stiller and Ben Stiller at the hit play "What the Constitution Means to Me" on Broadway at The Helen Hayes Theatre in New York City | Photo: WireImage via Getty Images
A few months after calling it quits, Stiller and Taylor were spotted together in public at a Tribeca restaurant in New York City, where they had a 2-hour lunch with plenty of laughs.
Recently, Stiller found himself caught in the middle of a controversy regarding nepotism in Hollywood.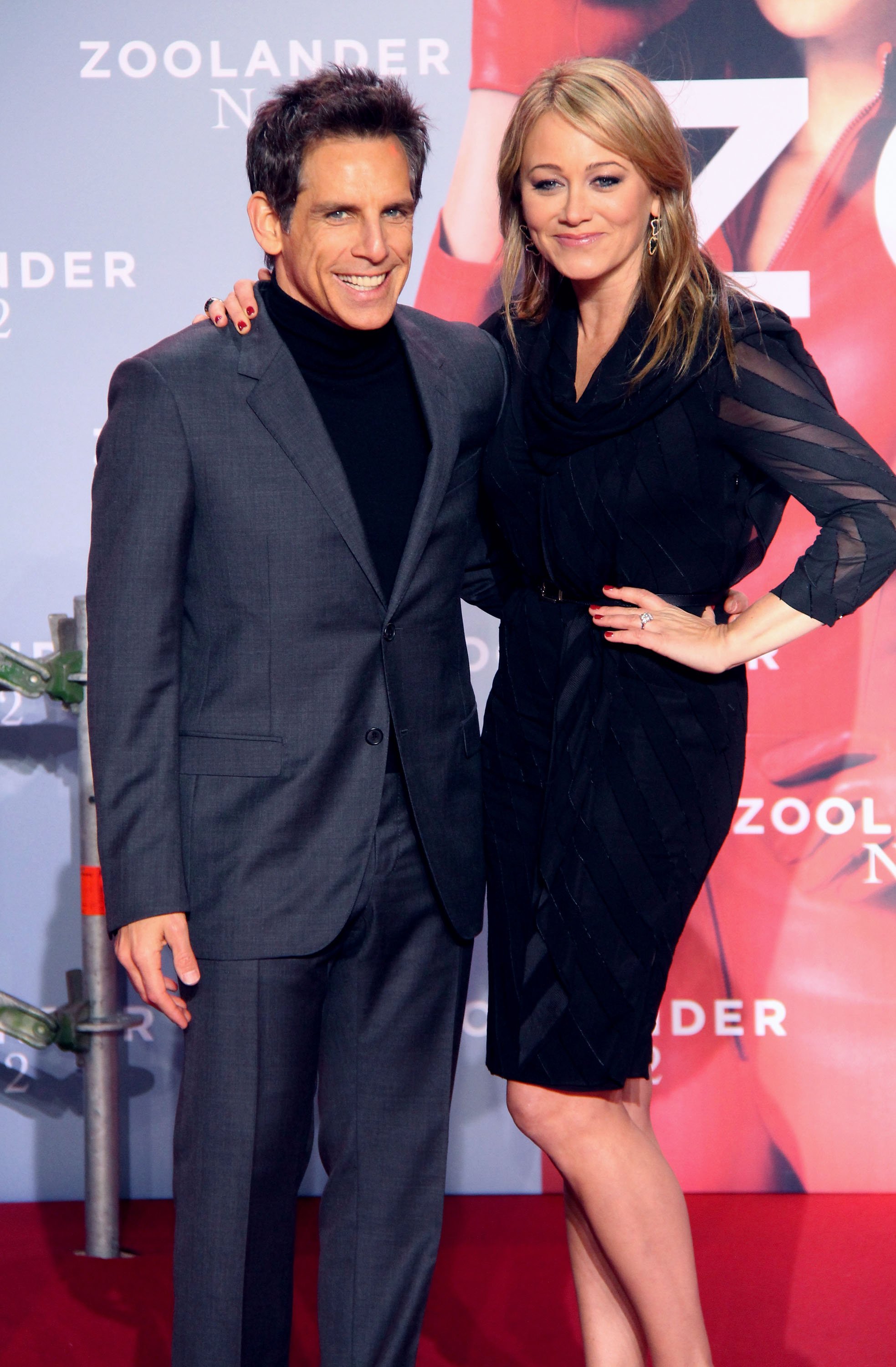 Ben Stiller and Christine Taylor at the Berlin fan screening of the film 'Zoolander No. 2' at CineStar in Berlin, Germany | Photo: Anita Bugge/WireImage via Getty Images
THEIR SECRET
Back in 2016, when asked about the secret to their relationship, the comedy actor said that it was all about having a sense of humor. He added:
"I think you got to laugh," he said at the time. "Because after a while, you know, life is life, you know? We all have to deal with what life throws at us, so you got to have a sense of humor about it."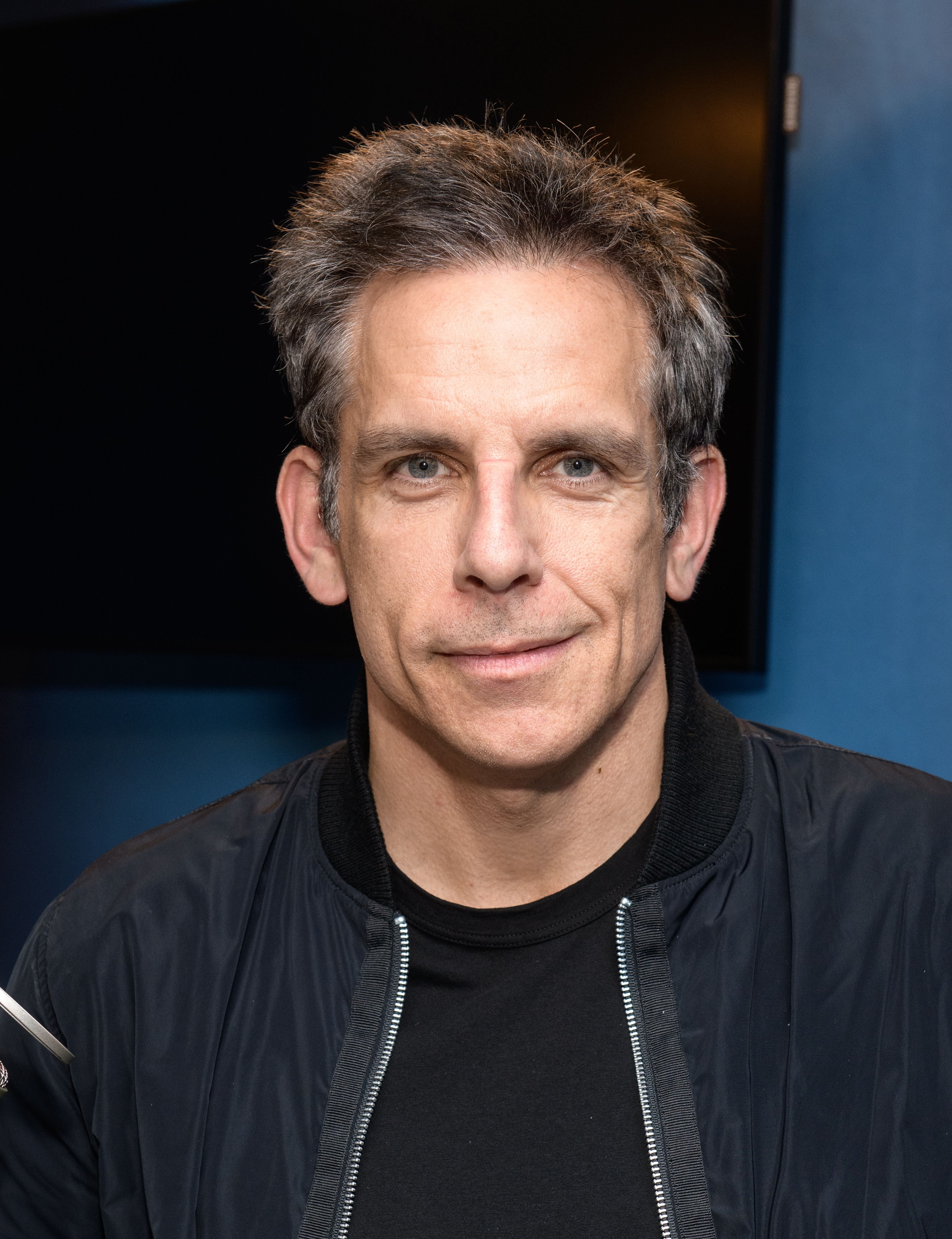 Ben Stiller during a visit to the SiriusXM Studios in New York City | Photo: Noam Galai/Getty Images
HOW DID THEY MEET
Stiller and Taylor first met on the set of "Heat Vision and Jack" and quickly hit it off, having tied the knot in 2000. Aside from the aforementioned films, they also worked together in "Tropic Thunder."
Although Taylor's career isn't as flashy as her ex-husband's, she's been in the entertainment industry since the late 80s, with her first appearance being on Nickelodeon's "Hey Dude."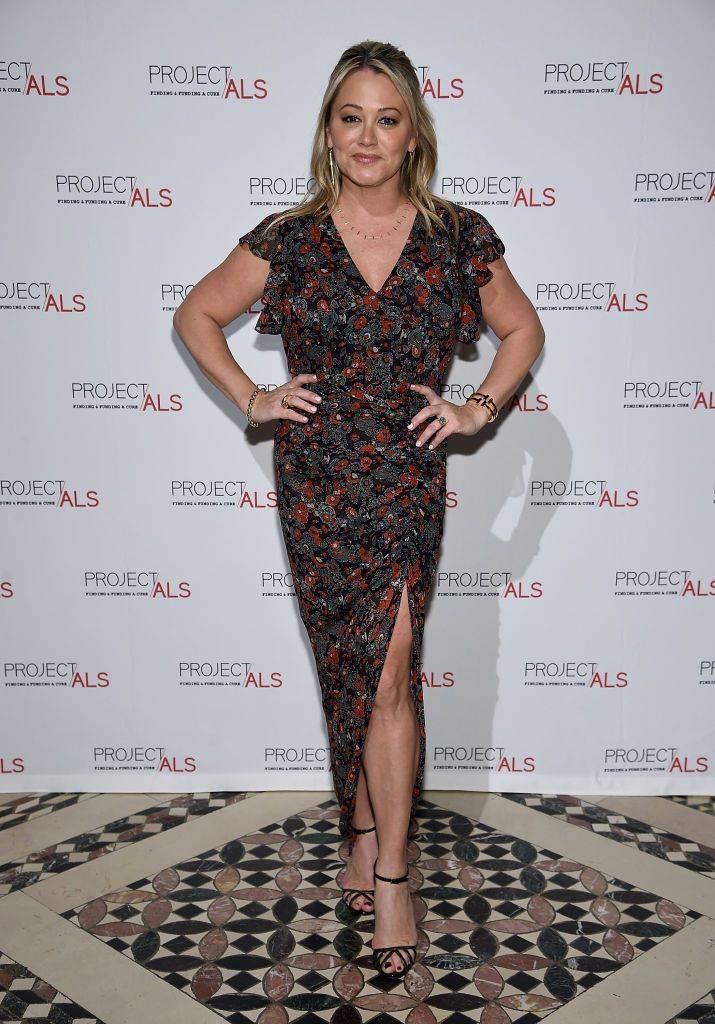 Christine Taylor at The 2018 Project ALS Gala at Cipriani 42nd Street in New York City | Photo: Dimitrios Kambouris/Getty Images
In 1995, she landed a role in "The Brady Bunch Movie," where she portrayed Marcia Brady, having reprised the role the following year in "A Very Brady Sequel."
After that, she worked alongside stars such as Jennifer Aniston in "Friends" and Jerry Seinfeld in "Seinfeld," before starring as Holly Sullivan, Drew Barrymore's cousin in "The Wedding Singer."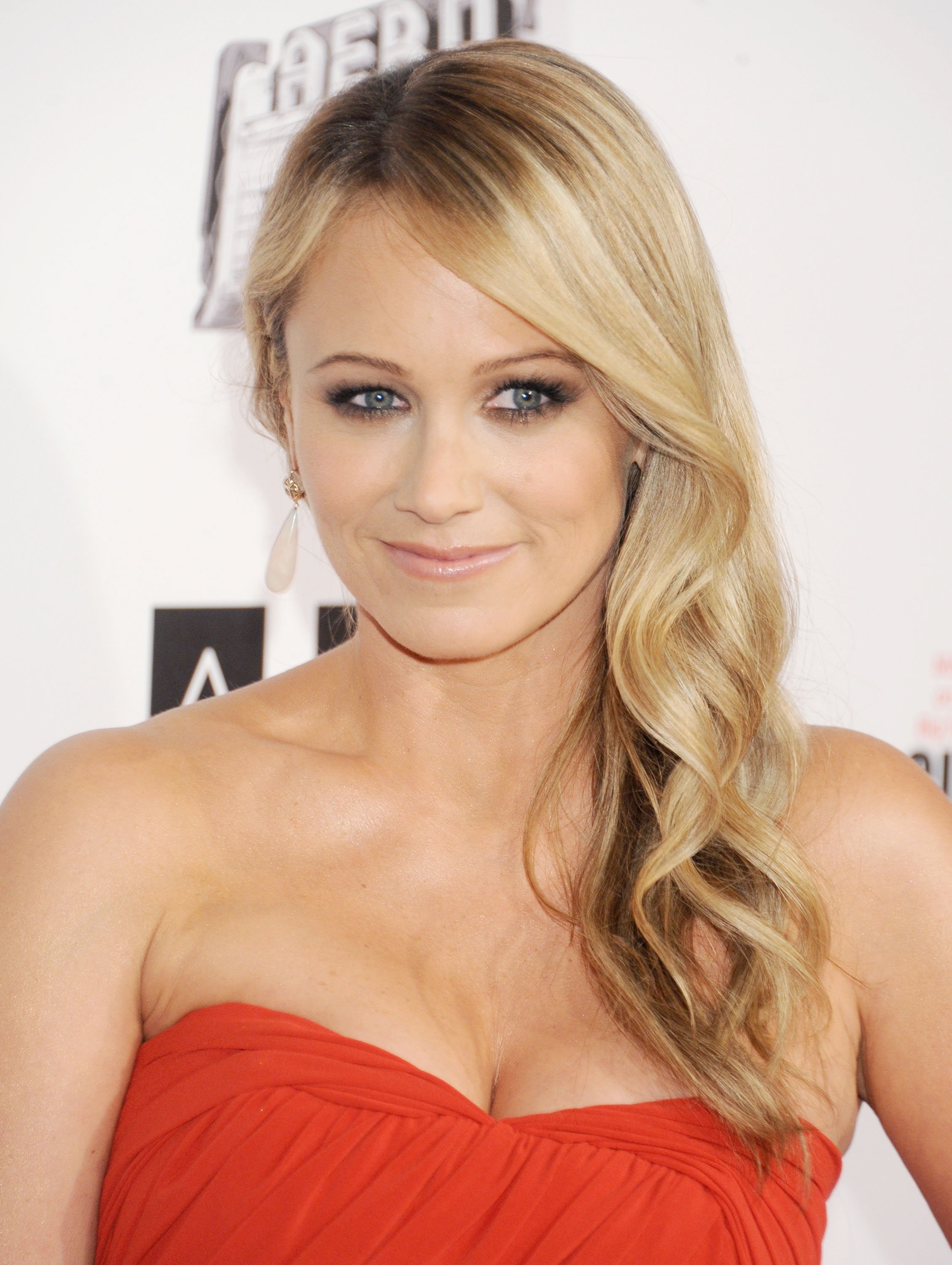 Christine Taylor at the 26th American Cinematheque Award Gala honoring Ben Stiller at The Beverly Hilton Hotel in Beverly Hills, California | Photo: Gregg DeGuire/WireImage via Getty Images
PAIN AND HEARTBREAK
All things considered, although they are still on good terms, Stiller has lived through a couple of rough times in the past few years, and not just because of his and Taylor's split.
Prior to going their separate ways, the actor lost his mother, Anne Meara, who died at the age of 85 and it was a huge blow to him because they were extremely close.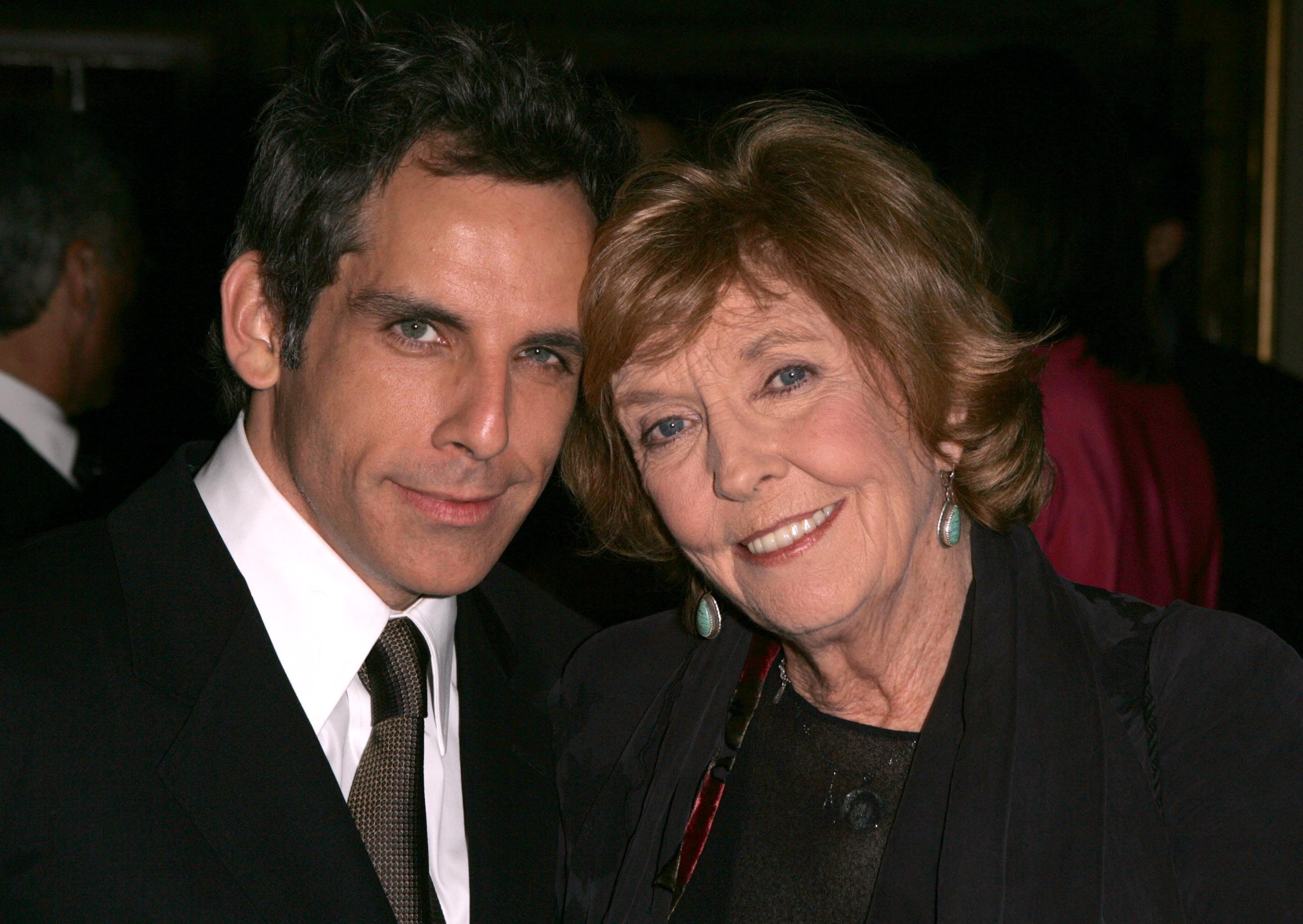 Ben Stiller and mother Anne Meara at the Yves Saint Laurent Grand classics Screening of 'Sweet Smell of Sucess' hosted by Ben Stiller and Christine Taylor at the Playboy Mansion in 2004 in Bel Air, California | Photo: Frazer Harrison/Getty Images
Not only that, but he also had quite a scare when he was diagnosed with prostate cancer, which he fought and was given the all-clear status following a surgery.
According to him, it was all very sudden, and that he was lucky the disease was discovered at an early stage thanks to the blood tests performed by his doctor.
And if that wasn't enough, the 55-year-old, had to endure yet another painful loss after his father, famous "King of Queens" star Jerry Stiller, passed away at the age of 92 last year.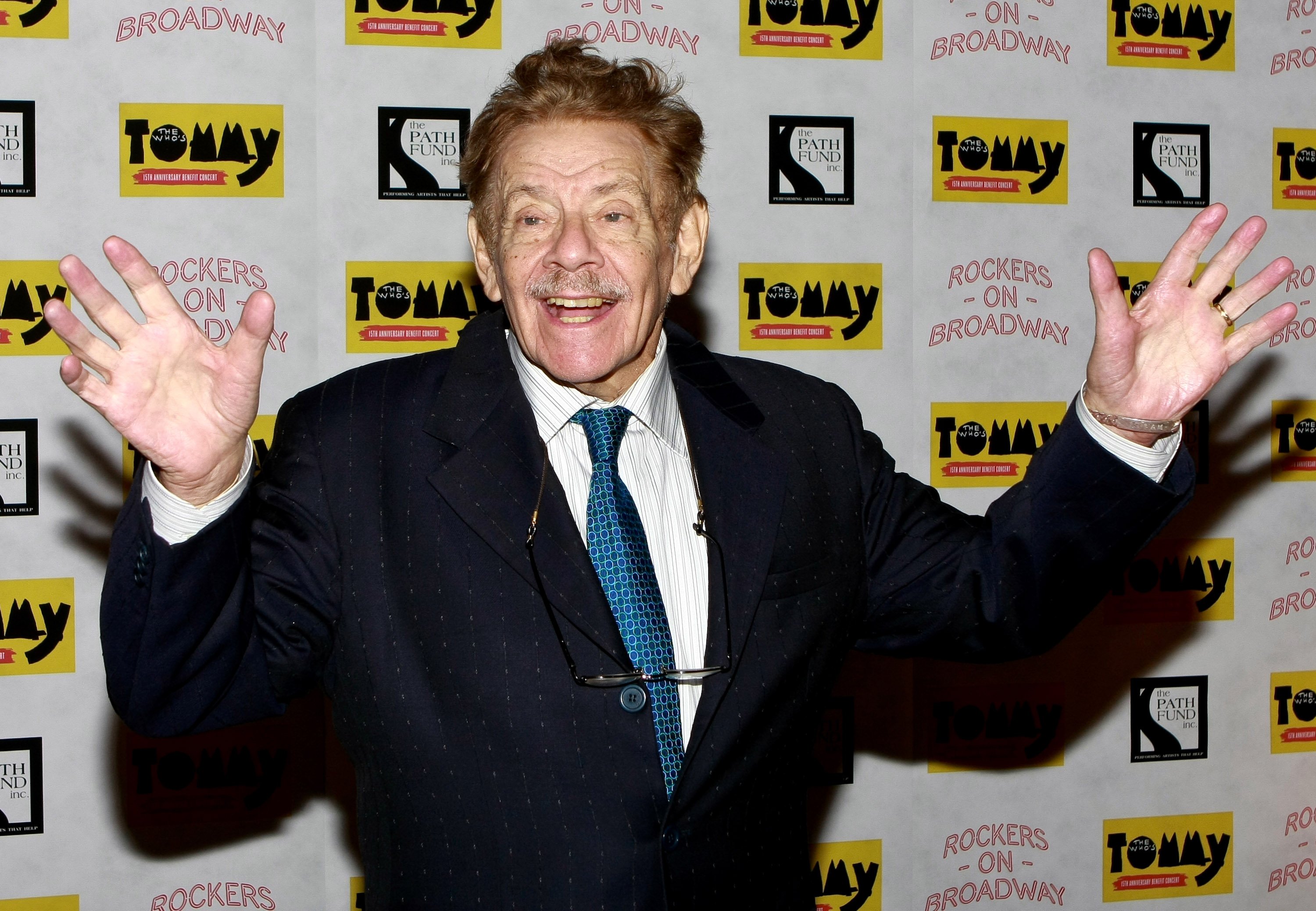 Jerry Stiller at "The Who's Tommy" 15th Anniversary Concert at the August Wilson Theatre in New York City | Photo: Mike Coppola/WireImage via Getty Images
JERRY STILLER
During a conversation with Willie Geist for "Sunday TODAY with Willie Geist," Stiller revealed that he was sad, but that his father was a "great guy" and he felt fortunate to have spent time with him.
The actor was referring to the COVID-19 pandemic, which, sadly, has forced thousands of people to be away from their loved ones and lose them without being able to be with them during their final moments.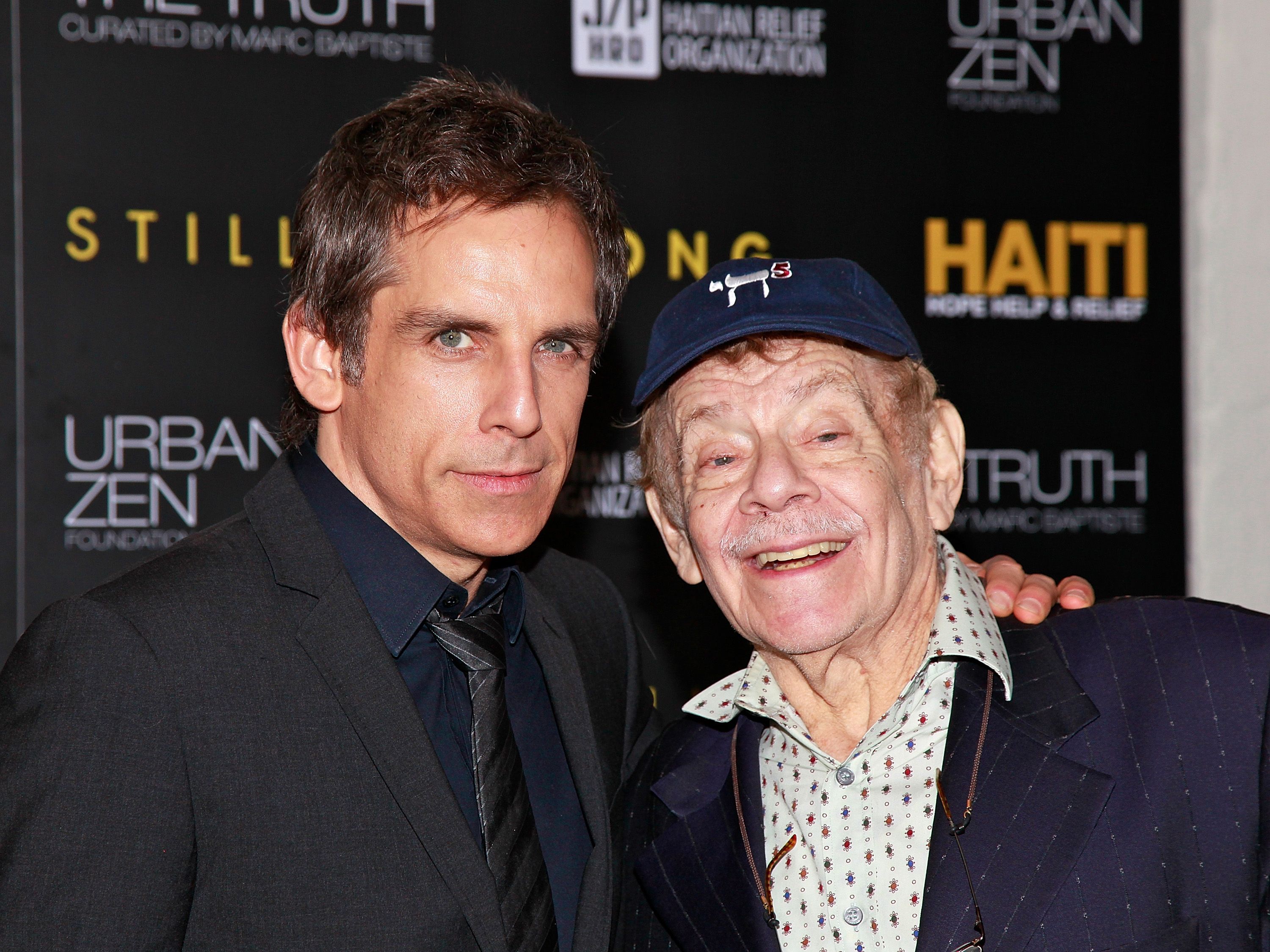 Ben Stiller and Jerry Stiller at the HELP HAITI - Urban Zen HHRH & The Stiller Foundation Honoring Sean Penn at the Urban Zen Center At Stephan Weiss Studio in New York City | Photo: Charles Eshelman/FilmMagic via Getty Images
Although it was heartbreaking to say goodbye to his father, Stiller honored him by fondly remembering how he touched people's lives and how much he was loved. He said:
"He was an irreplaceable person. I knew that but when something like this happens you really feel it. And I know for him he loved doing what he did and he loved connecting with people."
When asked how he will always remember his father, the actor chose the words "generous," funny" and "unique," describing the energy he spread around the world as "pure."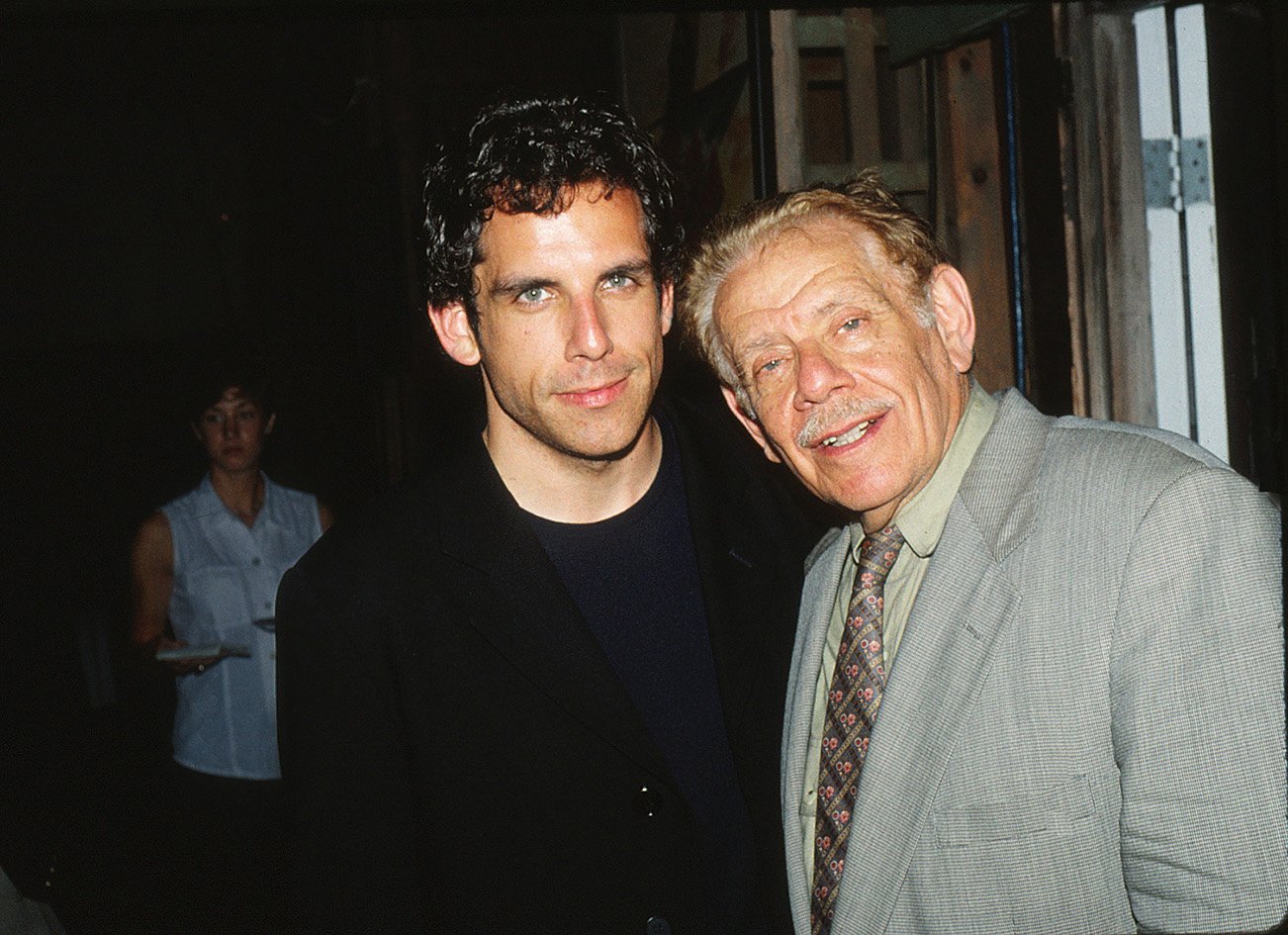 Ben Stiller and Jerry Stiller, attend party hosted by NBC at Sconset Playhouse during the Nantucket Film Festival in 1998 in Nantucket, Massachusetts | Photo: Lindsay Brice/Getty Images
NEPOTISM IN HOLLYWOOD
Recently, Stiller found himself caught in the middle of a controversy regarding nepotism in Hollywood after replying to a tweet posted by Black List founder Franklin Leonard.
Leonard shared an article about the film "The Rightway," featuring Sean Penn's son Hopper Penn and Steven Spielberg's daughter Destry Spielberg while asking; "Holywood's a meritocracy, right?"
Not only that, but the film is written by Stephen King's son Owen King, and Brian d'Arcy James, nephew of "Blade Runner" producer Brian Kelly, also appears in it.
Being the son of a famous actor, Stiller felt the need to give his 2 cents, seemingly dismissing the issue, claiming that it was just a couple of people "working, creating" and following their own path.
Destry also replied to Leonard's tweet, stating that she worked hard to be where she is now and that she struggled to get into the film industry since her parents didn't give her any work.
According to her, she used her famous name in hopes of getting work as a model or an actress but still had a hard time finding a job, and that she couldn't run away from her name even if she wanted.
Please fill in your e-mail so we can share with you our top stories!