Stephen King, 73, Recalls Late Mom with Untold Story about Publishing His Iconic Book 'Carrie'
Iconic author Stephen King looked back at an intricate detail in his career as he talked about his breakthrough novel and a significant event connected to his late mom. 
Almost 50 years ago, A-list author Stephen King made his debut in horror writing with "Carrie," and his career experienced spiral progress, never to remain underground again. 
However, there were some details that Stephen, now 73, would forever hold dear and close to his heart. In a recent "CBS Sunday Morning" interview, the aged writer opened up about his mom's influence on his career.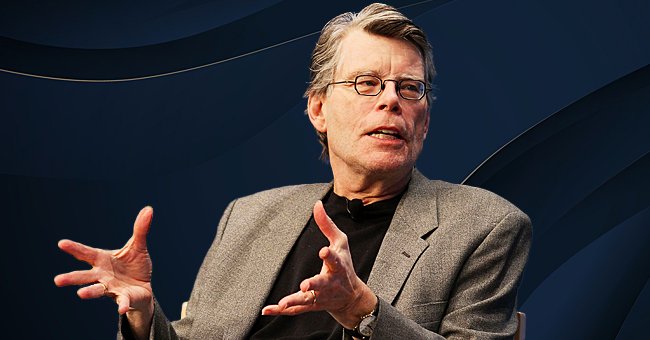 The star noted that it was the year he had just completed his first novel, "Carrie," and although the hardcover advance did not make much impact, the paperback swooped in with a huge sum of money.
He calculated that at the time, the profit summed at $400,000. Stephen recalled that his mother, Nellie Ruth Pillsbury King, had cancer at the start of his career. 
The legendary writer noted that while Nellie experienced "excruciating pain," she continued fending for their family. After Stephen made money off his first book, he and his brother had a little talk.
Stephen King Recommends "Superb" New Crime Novel by Don Winslow https://t.co/bZmiSawY7e

— Don Winslow (@donwinslow) June 14, 2021
They decided it was time for her to quit working and take some time off for herself. The boys headed to the Pineland facility, where she worked to break the news of his success.
The "It" author recalled seeing her in a green rayon uniform working tirelessly and totally stoned. The star remembered saying, "Mom, you're done. There's enough to take care of you now because the book sold for a lot of money, and you can go home."
Owen recently collaborated with Stephen for the book "Sleeping Beauties."
Stephen shared that his mom was at a loss for words as she put her hands over her face. Nellie would later die at 59 in 1973, but she did watch her son attain the beginning of greatness. 
"Carrie" sold millions of copies around the globe, and in 1976, it was made into a movie, followed by sequels and a series. Stephen's books continued the book-to-film adaptation since then. 
These days, the revered author's legacy seems to be living on in his grown sons, Joe "Hill" and Owen King. While Joe ventured into horror like his dad, Owen opted for a less graphic genre. 
Novelist Joe adopted the last name "Hill" instead of his famous surname and has been doing well. On the other hand, Owen recently collaborated with Stephen for the book "Sleeping Beauties."
The 1st issue of Hell & Gone, the #LockeandKey/#SandmanUniverse crossover, is in stores now. The @blumhouse adaptation of THE BLACK PHONE, co-written by @scottderrickson & @Massawyrm, directed by Scott, is on the way. Both have been lookin after me in the swag dept. pic.twitter.com/7ikMgSyGjL

— Joe Hill (@joe_hill) April 20, 2021
While it is safe to say that Stephen has stamped his place among the greats, he enjoys spontaneity as well. The star once shared how his train of thoughts worked sometimes.
Stephen has googled himself on several occasions. He would see writings about the man he was and other Stephen Kings around the world, which fascinates him.