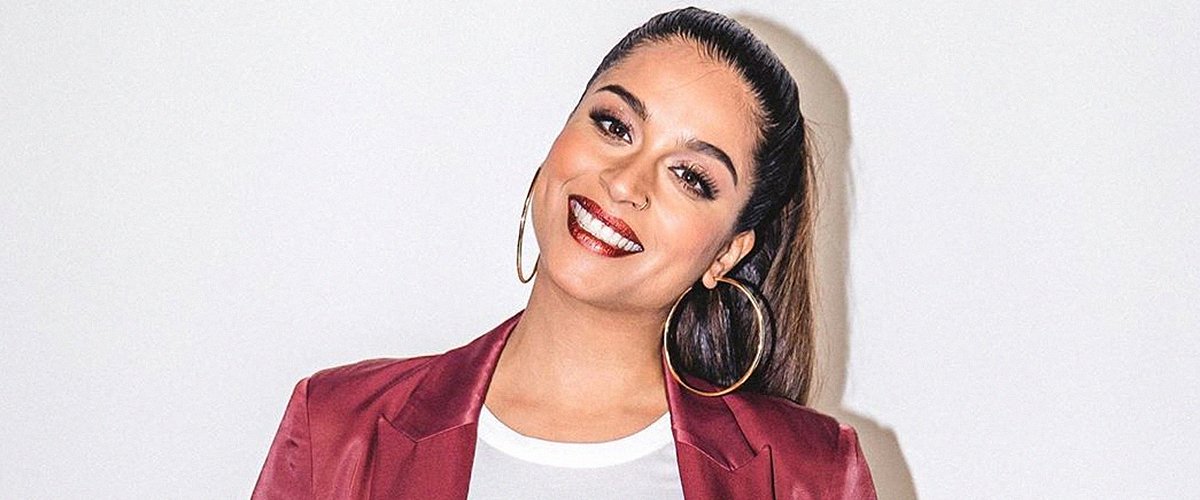 instagram.com/lilly
Lilly Singh's Father Calls Her His 'Role Model' – Meet the Parents of 'Superwoman'
Lilly Singh is a famous YouTuber with nearly 15 million subscribers and fans, including her supportive parents. Here's a look at her mom and dad.
Lilly Singh rose to fame with her video uploads on YouTube and now has nearly 15 million subscribers, bringing laughter to her viewers' days.
However, she admitted that starting sharing online videos came from the sadness she felt back then. Singh battled depression in her younger years and had "dark days," which made her turn to YouTube as an outlet.
Years later, her popularity grew until several stars became guests on her show, including Michelle Obama, Selena Gomez, and Dwayne "The Rock" Johnson.
While Singh currently has millions of fans and followers, her biggest supporters remain to be her loving parents, Malwinder and Sukhwinder.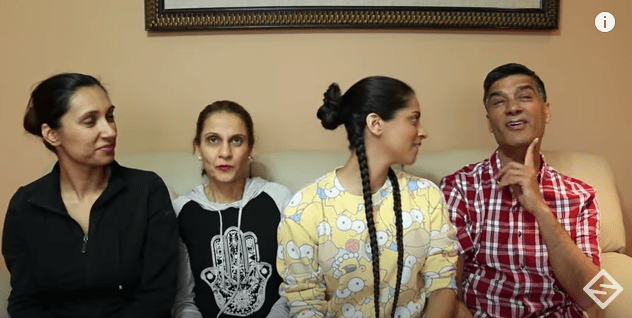 Lilly Singh's family during an interview with the famous YouTuber. | Source: YouTube.com/LillySingh
ALL ABOUT SINGH'S PARENTS
The famous YouTuber's family hails from India but moved to Toronto, Canada, where Singh grew up with her older sister, Tina. Both girls were raised with traditional Sikh culture by their parents.
Singh's parents initially wanted a different career path for their child -- they hoped for her to get a master's degree, but she ended up being "Superwoman" on the internet.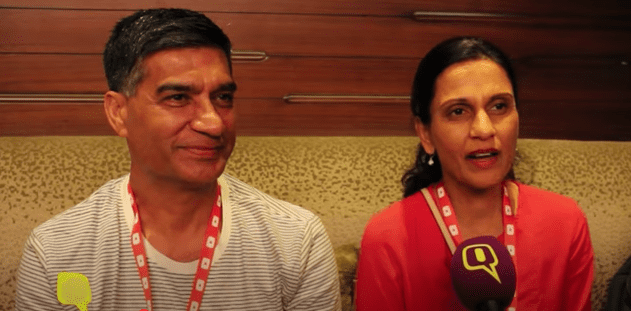 Lilly Singh's parents in an interview with The Quint. | Source: YouTube.com/TheQuint
The YouTuber bargained and made a deal with her dad to stay an entertainer if she succeeds in the industry within one year.
Eventually, Singh's parents grew supportive of her career choice and encouraged her to become better through constructive criticism.
SINGH COMES OUT AS BISEXUAL
Although she grew up deeply rooted in her Indian heritage, the Canadian star was able to muster the courage to come out as bisexual.
"I thought it was important to finally speak about it," she said. "Growing up in Indian culture, there are a lot of things we don't talk about like sexuality, mental health, harassment, and abuse."
Admittedly, Singh was nervous about speaking up at first and called the circumstance a "nerve-wracking situation." However, she did it out of self-love and pride, hoping others would be encouraged to do the same.
Her parents learned to respect their daughter's decision as they have been supportive of Singh in her path. "They have always been used to a daughter who is very strong-minded," she shared.
YouTube has changed Singh's life in many ways, including helping to release her emotions through video content.
ACCORDING TO HER PARENTS
The comedian's father looks up to his daughter for being "genuine" and determined despite her online fame and success in becoming a YouTuber.
He proudly said that Singh taught him to be "humble" and "polite" through the years and continues to become better.
On the other hand, her mom remains grateful to Singh for being "helpful" and "approachable" despite being busy at times.
Singh worked hard to produce the best content and made her scripts, shoots, and edits by herself. By 2013, she already had a solid fanbase, and the following year, she began collaborating with other YouTubers.
FROM YOUTUBE STAR TO LATE NIGHT HOST
In 2019, Singh earned her own spot on television with NBC's late night show "A Little Late," and debuted as one of the few women with late night airings.
Her own show came after she crossed the line from YouTube star to actress, appearing in HBO's "Fahrenheit 451."
YouTube has changed Singh's life in many ways, including helping to release her emotions through video content.
Similarly, the video-sharing platform helped a woman named Irvy on her weight loss journey, where she lost over 100 pounds.
At one point in her life, Irvy weighed 310 pounds, which put her health at risk. Although she tried to lose the weight, it was only through YouTube's motivation that got her working.
By filming herself and her road to weight loss, Irvy learned valuable lessons about insecurity and society's standards of the perfect body.
Eventually, she lost more than 118 pounds by changing her lifestyle entirely and swapping processed food with wholefood.
Please fill in your e-mail so we can share with you our top stories!