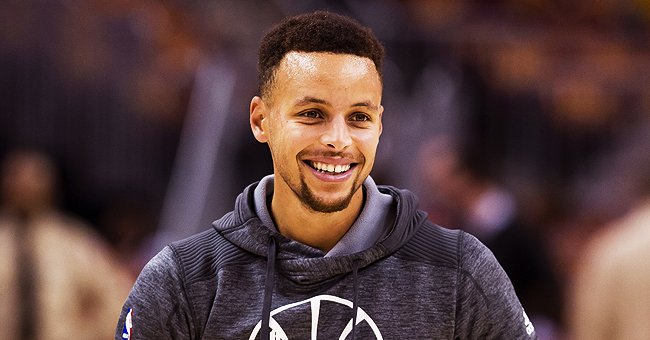 Getty Images
Stephen Curry Honors Mom Sonya and Wife Ayesha with Heartwarming Posts on Mother's Day

NBA superstar Stephen Curry appreciated his mother — Sonya — and his wife — Ayesha — for their love and care towards the family.
There is nothing better than being appreciated for one's efforts towards a thing. The show of gratitude from those around often gives the needed boost of confidence a person requires.
NBA superstar and all-time player Stephen Curry popularly know as Steph Curry honoured his mother — Sonya and his wife — Ayesha with heartwarming posts on Mother's Day.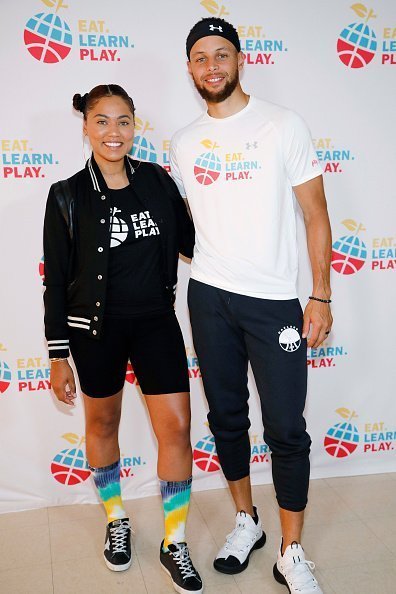 Ayesha Curry and Stephen Curry at the launch of Eat. Learn. Play. Foundation on July 18, 2019 | Photo: Getty Images
The first son of Sonya Curry thanked his mother for her dedication to the family. He also stated that it was his wish to hug her, but because of the lockdown, it would be impossible.
Stephen shared two images of his mother and thanked her for all the joy she brought to their family. In the same vein, he appreciated his wife Ayesha saying:
"Motherhood looks so good on you baby! Thank you for being that presence for our kids and sharing so much love and care..."
He concluded his post declaring his enduring love for Ayesha and mentioning that he was certain their children loved and appreciated her also.
To honour his mother, Steph shared pictures of Sonya exuding all the joy and happiness in the world. The first image showed Sonya looking stunning in a floral-patterned gown while sotting a huge grin and holding a cupcake.
Steph and Ayesha have always ensured to have each other's backs
The next image was of her and Steph spotting what the star described as their "get ya Suga Honey Iced Tea together Steph" faces. On the other hand, the first image he shared of Ayesha showed her wearing a long gown while holding a glass of champagne.
The second image was of Ayesha and their three kids Riley, Ryan and Cannon. The children cuddled up with their mother as she smiled at the camera. In the comments section, someone said:
"Look at Curry's wife, man so inspirational."
Steph and Ayesha who have been married for almost nine years initially met, when they were teenagers, at a teen's camp although the couple did not start dating until later.
A romantic at heart, Steph proposed to Ayesha at the spot where they both shared their first kiss — his parent's driveway. The couple has been together ever since and grown their family to include three kids.
Despite the ups and downs, Steph and Ayesha have always ensured to have each other's backs irrespective of the backlash they might be facing from the public.
Coming from a family of high athletic achievements, Steph never misses the opportunity to appreciate the women in his life.
Please fill in your e-mail so we can share with you our top stories!