Garcelle Beauvais of 'Jamie Foxx Show' Baby Talks to Her Grandson in a Cute Video
Garcelle Beauvais is a stunning grandmother and a doting one too when she shared a clip of her interacting with her newborn grandson who responded in the most adorable way. 
Garcelle Beauvais is a doting grandmother to her newest grandson and a clip of her sampling her baby talk is proof.
The stunning grandmother had a fabulous Mother's Day weekend judging from her posts featuring her grandson, Oliver.
"I'm so in LOVE," she wrote to caption a photo of her cradling the two-month-old who appeared to enjoy the coziness of his grandmother's arms.
A couple of posts later, Garcelle shared a clip showing her conversing with the newborn in baby talk language. The adorable interaction saw Oliver staring straight at his grandma and smiling as she spoke to him gently and with a high-pitched voice.
She gushed over what a good boy the tiny tot was. Oliver's uncle Jaid, one of Garcelle's twin boys, was amused watching them and seeing Oliver reacting to Garcelle's words.
Little Oliver is the son of Garcelle's eldest, Oliver Saunders, whose father is the reality star's first husband, music producer Daniel Saunders. They split in 2000 after nearly a decade of marriage.
In February, Garcelle delighted in the birth of Oliver Junior when she introduced him to her followers on Instagram.
"It's Oliver's birthday but I received an amazing gift," the "Jamie Foxx Show" star wrote to caption several photos featuring Oliver Junior surrounded by family. 
2020 has definitely brought some pleasant changes to Garcelle's life. Aside from becoming a grandmother, she also became a series regular on "The Real Housewives of Beverly Hills."
Garcelle certainly didn't disappoint when she was introduced during RHOBH's Season 10 premiere in April. 
Garcelle admitted she's been a fan of the series and when the opportunity came for her to be a part of the show, she took it as a challenge to try something new.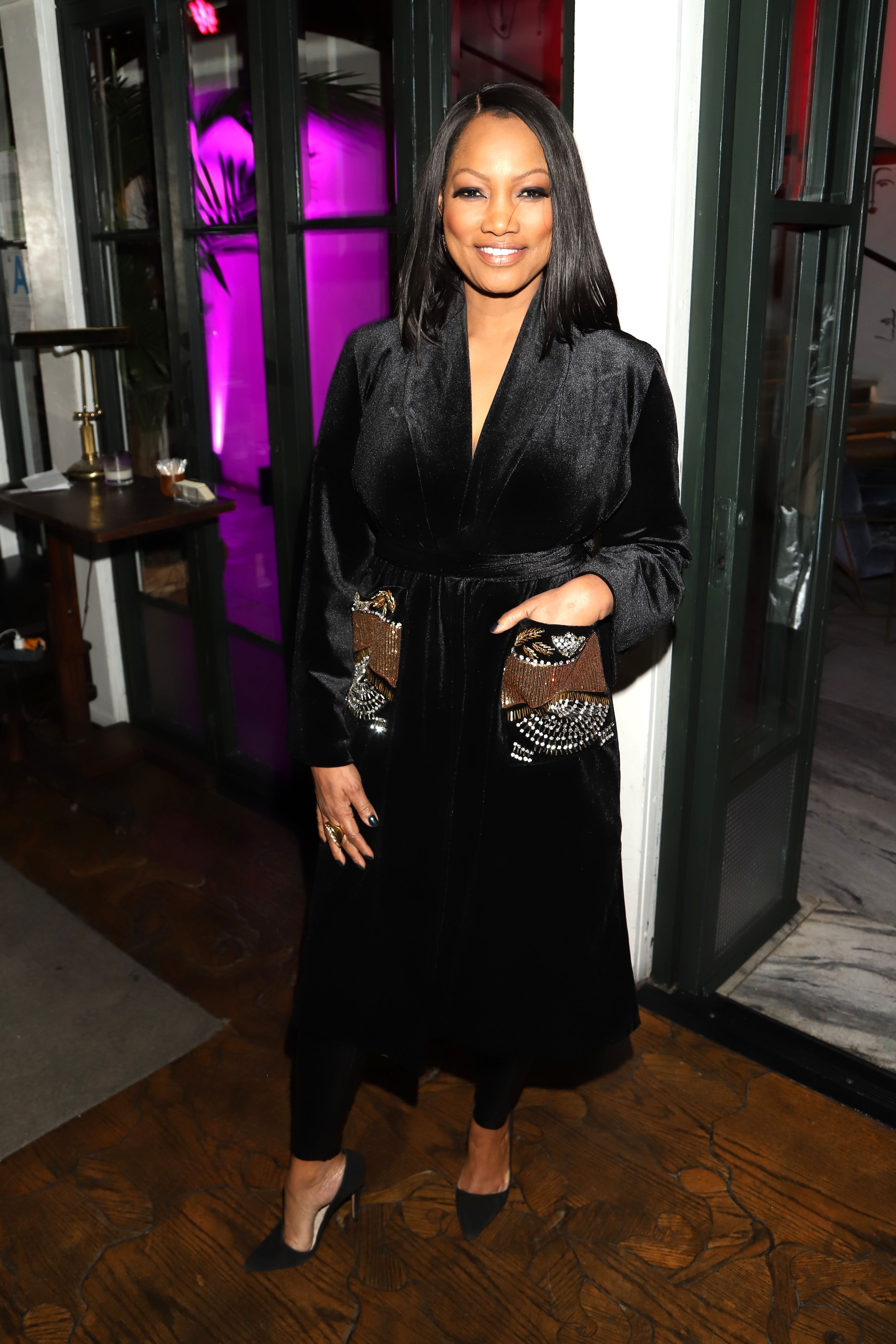 "An entrepreneur, a businesswoman, a producer — I've done many different things, so why not give this a shot? It just felt like a good time," she told Page Six.
Garcelle certainly didn't disappoint when she was introduced during RHOBH's Season 10 premiere in April.  She spoke of her split with her second husband, screenwriter Mike Nilon, including the details surrounding his 5-year affair and their divorce that followed.   
Garcelle and Mike were married for 10 years and have 12-year-old twin sons, Jae Joseph and Jaid Thomas. They divorced in 2011.