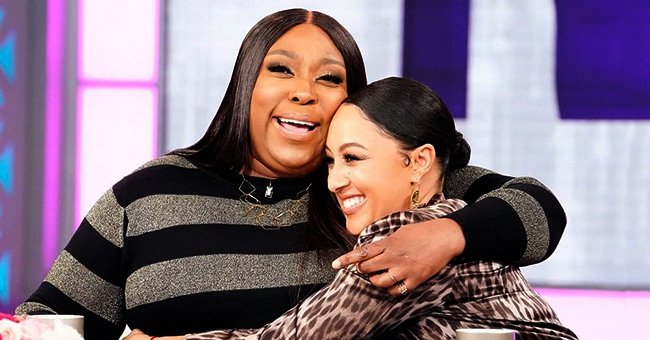 Instagram/comiclonilove
Loni Love and Tamera Mowry of 'The Real' Hug Each Other in a Sweet New Photo
Loni Love shared a captionless photo revealing her sentiments about her sweet friendship with Tamera Mowry.
Its been close to two months since Loni Love was forced to stay home due to the threat of COVID-19 and that meant being away from the people she was accustomed to seeing daily on her talk show, "The Real."
To cope, she and her co-hosts have been working from home and successfully broadcasting their show. However, Loni recently acknowledged what she's been missing with the new setup.
She shared a previous photo of her and Tamera hugging on the show, validating their friendship in spite of their distance. The captionless pic was a silent longing for physical affection from her dear friend.
Often pitted against each other in their "Sweet and Salty" segment on "The Real," Tamera and Loni have more in common than one may think.
A FRIENDSHIP SO DEEP
Tamera and Loni's friendship runs deep. Loni has been Tamera's go-to-person on several occasions in the past.
Tamera recalled in 2018 how Loni stepped up and accompanied her to take her cortisone shots for her back pain because she didn't want to go alone. Loni's presence eased her. Tamera recounted how Loni made her laugh.
"I could tell she was tired and had other things to do but you [Loni] showed up," Tamera tearfully told her friend during an episode of their show.
Later that year, at the height of Tamera's stress over her missing niece, Alaina, who she later learned was tragically killed in the Thousand Oaks Bar shooting massacre, Tamera turned to Loni for help and solace.
Often pitted against each other in their "Sweet and Salty" segment on "The Real," Tamera and Loni have more in common than one may think.
THEIR PARALLEL LOVE LIVES
For starters, they're both in interracial relationships. Tamera, who's partial of African-American descent is married to journalist Adam Housley who's White. Meanwhile, Loni is currently dating White actor James Welsh.
Loni admitted to People last year that she never consulted with Tamera about dating a White man.
"I'm like no, I don't talk to Tamera about this. I think every relationship is different and unique, there's no white man's guide for a black woman, it's not like that," Loni said.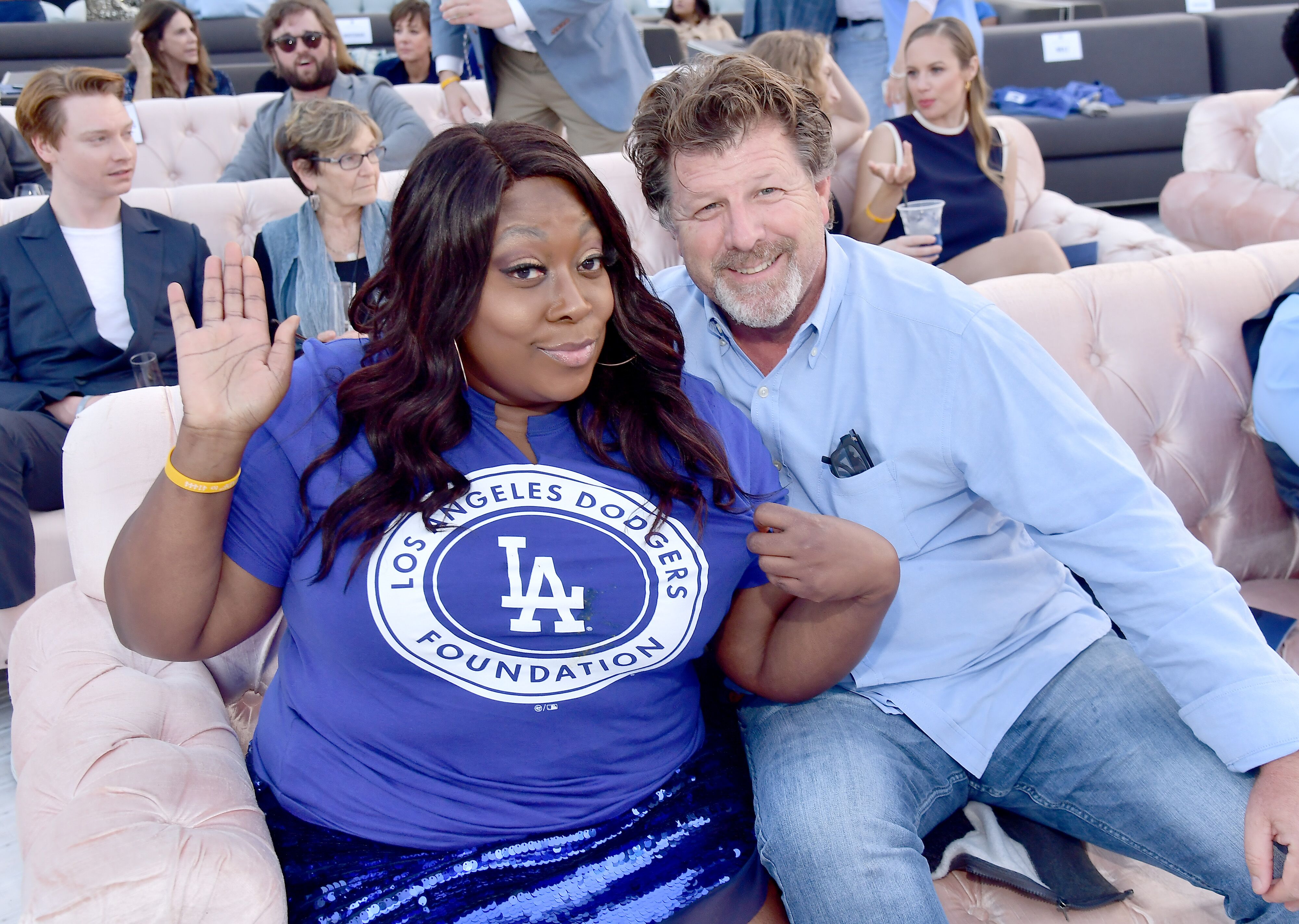 Loni Love and James Welsh at an LA Dodgers Foundation charity event. | Photo: Getty Images
DEALING WITH BACKLASH
Tamera had to deal with a lot of negativity that came with marrying a White man. On several occasions, she spoke of the hate she received over her interracial union.
But that didn't keep her from defending her choices, the same way Loni defends hers. Tamera told Oprah that she stands by her man because what they have is based on love.
Meanwhile, Loni once also said that race was "not a big deal" for her because she just saw James as a person who gets along with her and understands her.
Clearly, Tamera and Loni have more than just their friendship to bond them. Their beliefs on love are similar and we commend them for speaking up to defending their choices.
Please fill in your e-mail so we can share with you our top stories!