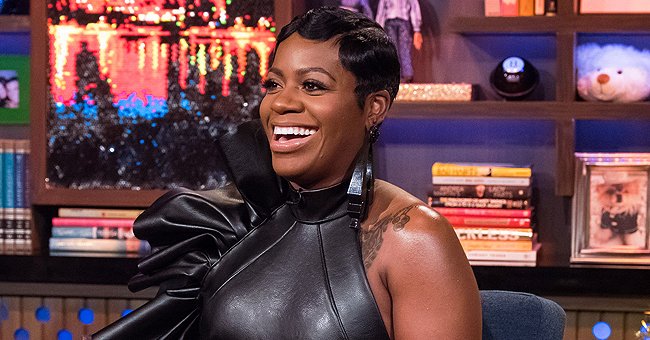 GettyImages
Fantasia Barrino's Daughter Zion Flaunts Navel Piercing in a New Photo

Fantasia Barrino's daughter Zion recently shared a picture of herself where she flaunted her navel piercing, and the resemblance to her mum is uncanny.
Kids tend to look after people in their families. While it might be a distant relative such as an aunt or grandparent, sometimes, some are the spitting images of their parents.
Fantasia Barrino's daughter is the spitting image of her mother, and in a recent picture she shared on her Instagram story, their resemblance cannot be denied.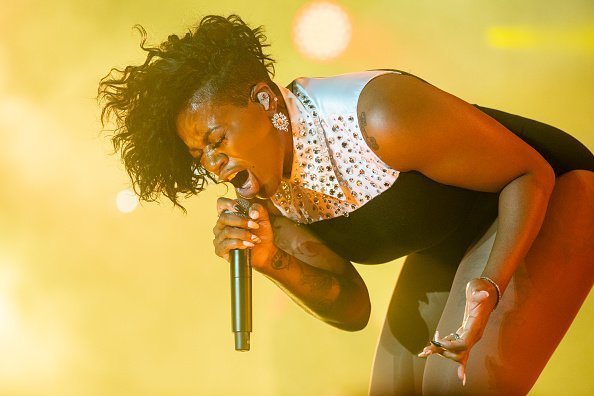 Fantasia performs onstage during the 2018 Essence Festival on July 8, 2018. | Photo: Getty Images
The picture showed Zion flaunting her trimmed body as well as her navel piercing. The mirror image featured Zion wearing a black sports bra with blue shorts.
She had a waist pouch around her waist, and her navel piercing stood out against her toned stomach. On the post, she wrote:
"Skinny Petite."
Zion, who recently turned 18 sometime last year, is Fantasia's first child, whom she had when she was 16 years old. Celebrating her daughter, Fantasia expressed that giving birth to Zion was one of the best decisions she made in her life as her little girl had grown up to make her proud.
Fantasia almost lost all that she had and even attempted suicide.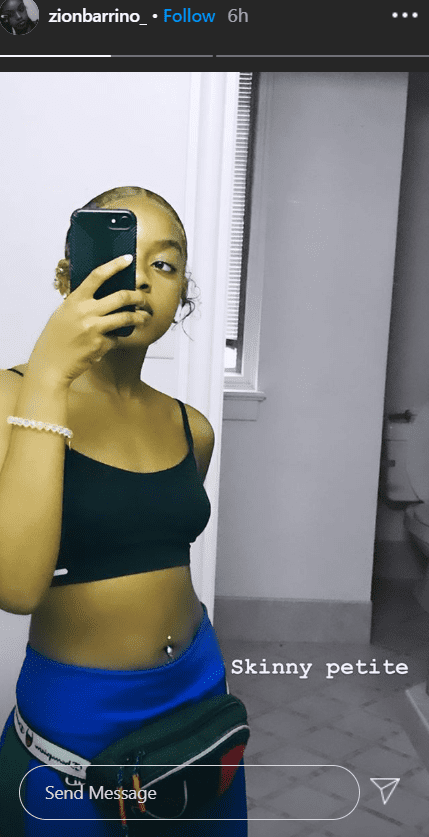 A photo of Zion Barrino on her Instagram story. | Photo: Getty Images
During the course of her entertainment career, Fantasia has never hidden how much she loves her daughter, and in the early days of her career, she ensured to make Zion her focal point.
However, as Zion grew up, she began to make less appearance with her mother as she was settling down in school and facing the rigors most children go through in high school.
When Zion graduated from high school, Fantasia could not hide her joy as she was delighted that her daughter had stayed grounded and was working to make a name for herself without her mom's help.
Fantasia gave birth to Zion when she was 6 years old and had to drop out of high school to care for her daughter. A turning point in her life came when she won "American Idol," and things seemed to be going well for her.
But through a series of bad decisions and mismanagement, Fantasia almost lost all that she had and even attempted suicide by taking an overdose of aspirin pills.
Things, however, took a turn for the better when she came back from the hospital. She decided it was time to put her life in order and work on being a better version of herself.
Fantasia has expressed that her husband, Kendall Taylor's love and understanding have helped her become a better person.
Asides from Zion, Fantasia has another child— a son named Dallas Xavier, whom she had for her former partner Antwuan Cook. She and Kendall are also grandparents and try to juggle business, parenthood, and being grandparents.
Please fill in your e-mail so we can share with you our top stories!