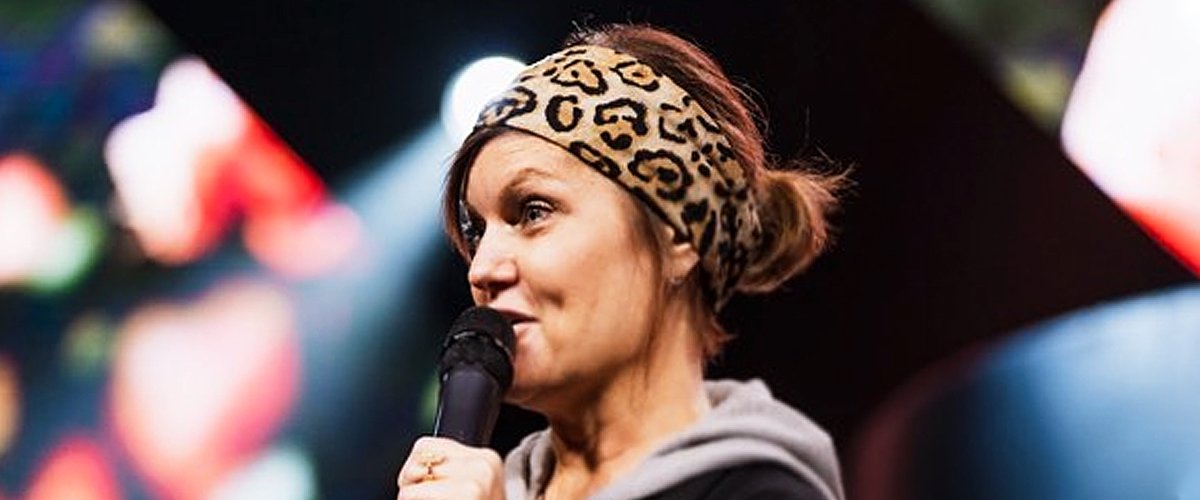 facebook.com/iaintdoinit
Heather Land Recently Got Engaged — Inside Family and Career of the Comedian & Mother-Of-Two

Comedian and gospel singer Heather Land is the doting mother of 2 teenagers and got engaged to the love of her life in romantic Paris in September 2019.
It all started when refinancing expert Heather Land was challenged by her friends to post one of the hilarious videos she'd shared with them to the public on social media.
Before she knew it, millions were laughing, and Heather has a brand new and very successful career as a standup comedian.
Land's videos consisted of pithy -- and pertinent -- observations on the plight of the modern woman, and they struck a chord
ALL THE SINGLE LADIES
Before her sudden fame, Land was a single mom to two teens, in her 40s, trying to navigate her way through the pitfalls of modern life and the challenges of dating after being out of the running for so long.
Land had been married to her ex-husband, the father of her two children whom she'd met at a Bible college in Florida for nearly fifteen years before filing for a divorce.
The deeply devout couple were involved in a ministry, with Land as a worship leader, and her husband as a youth pastor. The divorce was a harsh blow, and one which forced Land to reevaluate her life -- and her best therapy was humor.
Painful as the experience was, especially for a woman as devout as Land, it ended up providing her with an endless fountain of material, a running commentary on being a divorced woman, and a single mother, which resonated with so many. And Land's commentary allows no boundaries. She comments with equal relish on politics, religion, and social morés.
TURNING LIFE AROUND
So in September 2017 Land posted her first clip, a simple video of herself addressing the camera, with a Snapchat filter to distort her features. Land's videos consisted of pithy -- and pertinent -- observations on the plight of the modern woman, and they struck a chord.
I AIN'T DOING IT
Her motto "I ain't doing it" was soon on everyone's lips, as women and men everywhere tagged her posts for friends and her fame spread like wildfire. Soon, Land was a celebrity with a following of millions, all hanging on for her next acerbic take on everyday life.
THE FIRST STEPS
Land's first video was seen by over 20 million people and caught the attention of the entertainment industry moguls. Land was invited to entertain at corporate events, and solo gigs as a stand-up comedian followed.
It wasn't long before Land had her own gigs and a comedy tour in which she was the headliner. The tour was a runaway success, and Land was contacted by a special fan, country music star Miranda Lambert.
HEATHER LAND -- MUSICIAN
Meeting Lambert was a dream come true to Land who is also a singer and a songwriter who has also written and released two music albums: "Counting On," and "Pouring It Out For You." Land has adroitly worked her music into a moving segment in her show, which she accompanies herself on the piano, and fans love it.
EVERYTHING BUT LOVE
To top it all, Land's first book "I Ain't Doin' It: Unfiltered Thoughts From a Sarcastic Southern Sweetheart" was published in early 2019, and became a bestseller. She also has a forthcoming book due out in October "A Perfect 10: The Truth About Things I'm Not and Never Will Be." It seemed as if things just couldn't get better for land, and then they did.
ENGAGED
Land met Stephen Mathew, who works on Oprah Winfrey's technical team, and the love she'd been hoping and praying for became a reality in her life. In November 2019, Mathew and Land went on a romantic trip to Paris, and there, in full view of the Eiffel Tower, he got down on one knee and asked for her hand in marriage.
WEDDING DATE POSTPONED
Since the outbreak of the COVID-19 pandemic, Mathew and Land have been forced to postpone their wedding date, but they are in lockdown together with her children, who love her fiancée.
Even in confinement Land keeps posting her videos, and keeps her fans upbeat and "positive" with her humor. Her "I ain't doing it" attitude keeps us smiling through this difficult period when so many are facing devastating changes in their lives.
Please fill in your e-mail so we can share with you our top stories!