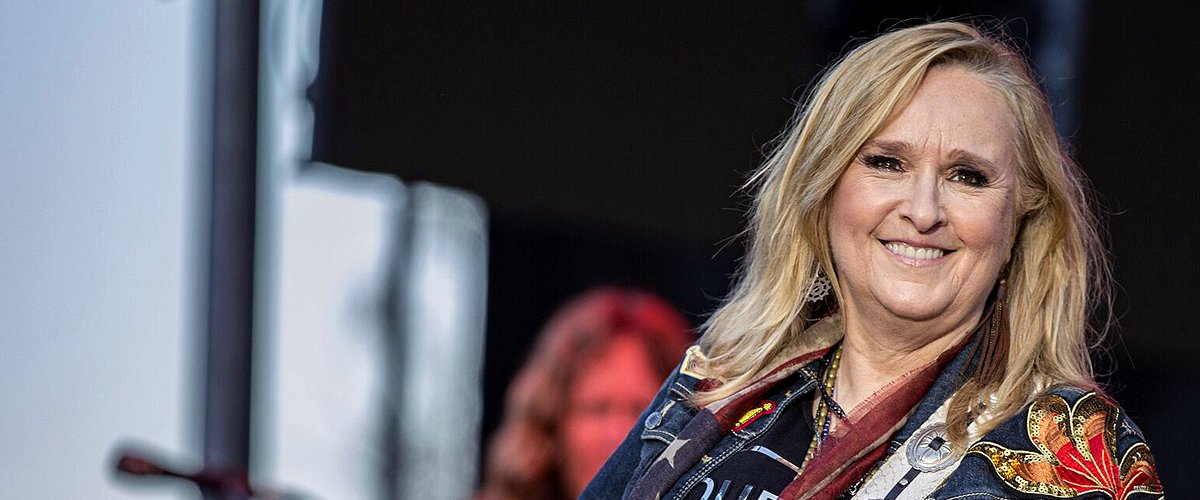 GettyImages
Melissa Etheridge Came out as Lesbian 27 Years Ago — a Look Back at Her Decision and Activism
Grammy-Award winning singer Melissa Etheridge has been an advocate for LGBTQ+ rights for over two decades. She came out as a lesbian in 1993 and has been in three long-term relationships, the last one being with her wife of six years, Linda Wallem.
When Melissa Etheridge was signed to Island Records in 1986, it wasn't a secret for anyone in her life that she was a lesbian. She was first discovered in a gay bar called Vermie's in California.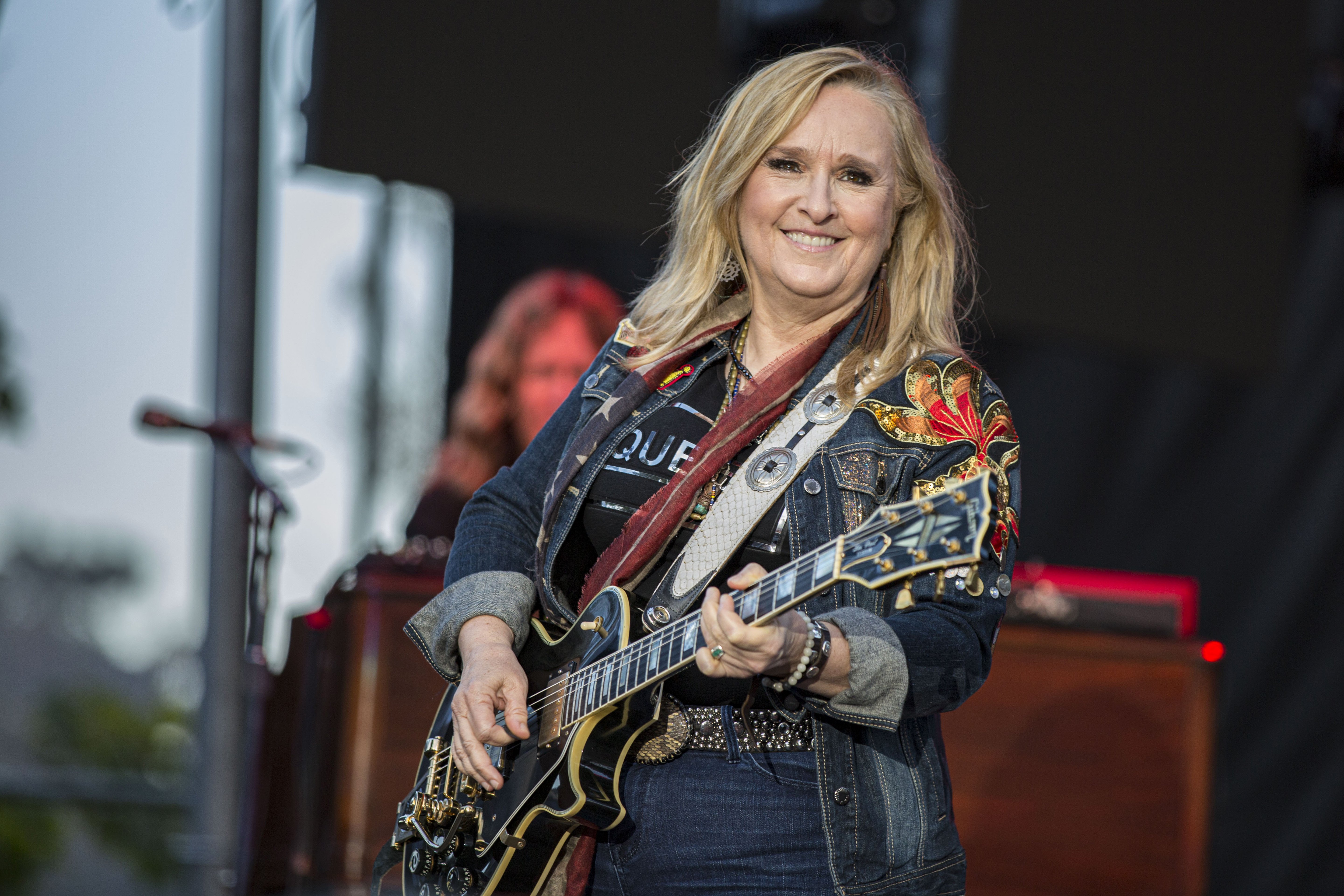 Melissa Etheridge performs on stage at San Diego Pride Festival 2019 on July 14, 2019 in San Diego, California. | Photo by Daniel Knighton/Getty Images
She was in her early twenties and had dropped out of Berklee College of Music in Boston to move to Los Angeles with the hope of kicking off her music career.
Melissa's first three albums received a lukewarm reaction on the charts. However, she received her first Grammy nomination with "Brave and Crazy" and won her first Grammy for the single "Ain't It Heavy."
It was Melissa's fourth album, "Yes I Am," that brought her massive commercial success with hit singles like "I'm the Only One" and "Come to My Window."
"Yes I Am" not only became Melissa's breakthrough work, but it also marked the year she came out publicly as a lesbian, as many people assumed the title was a clear response to the long-standing rumors about her sexuality.
A BEAUTIFUL & CONVENIENT COINCIDENCE
Melissa first came out during the Triangle Ball, a gay celebration of President Clinton's inauguration in January 1993.
Melissa and Julie share daughter Bailey Jean, 22, and son Beckett, 21, who sadly died on May 2020.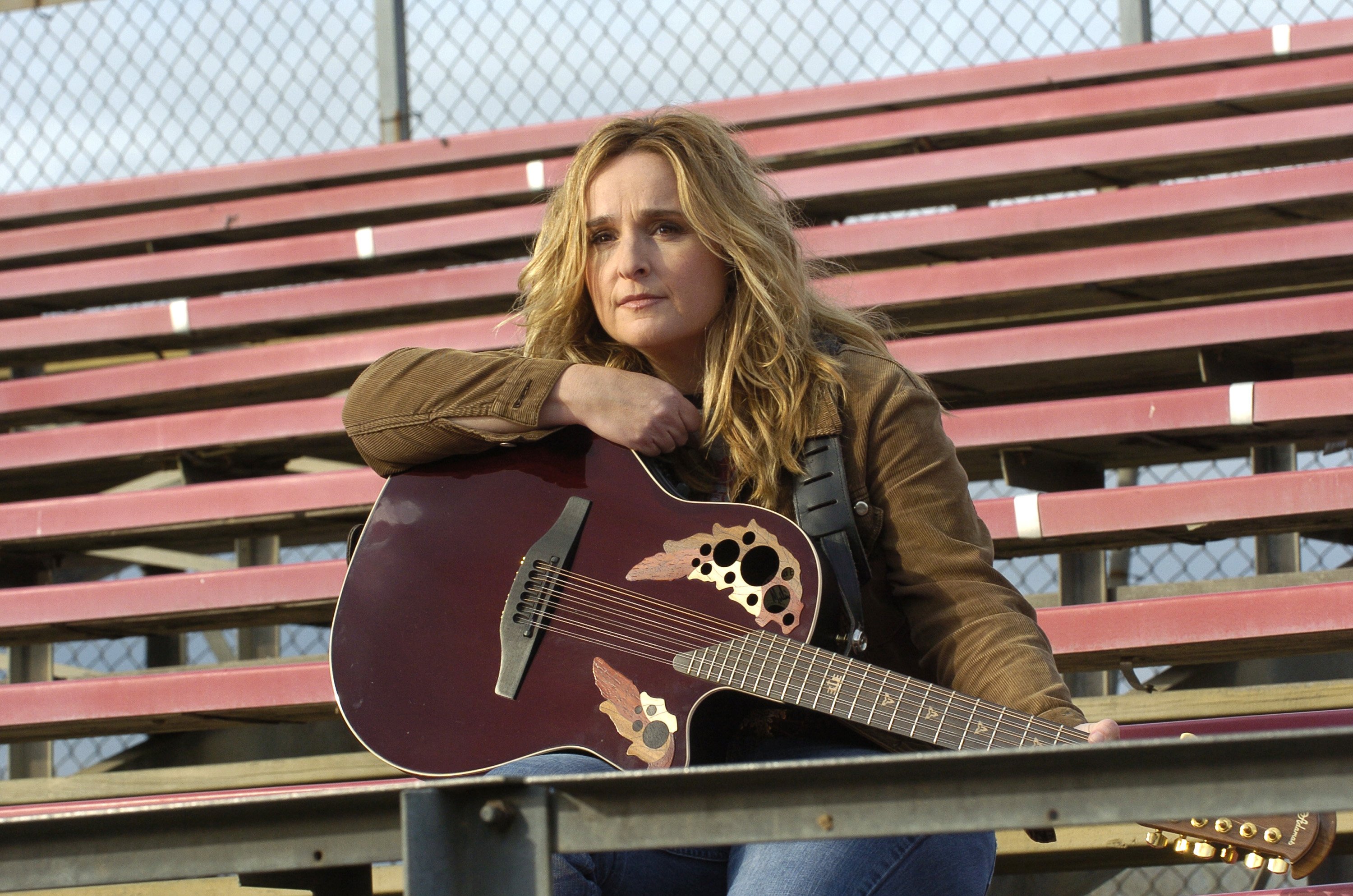 Melissa Etheridge video stills from the single "Breathe" shot December 10, 2003 | Photo: GettyImages
Sharing her truth, she said, was a relief. She always had the support of most people in her life, including her father—her mother was another story—her partners at the time, and the people at her label.
Declaring her sexuality so openly at a time where there was still a lot of taboo and judgment about the LGBTQ+ movement turned Melissa into a trailblazer, although she doesn't like that term.
Eight months later, she released her album "Yes I Am," and while fans and critics alike believe the title was an explicit confirmation of her sexuality, Melissa told Billboard in 2018 that's just a myth.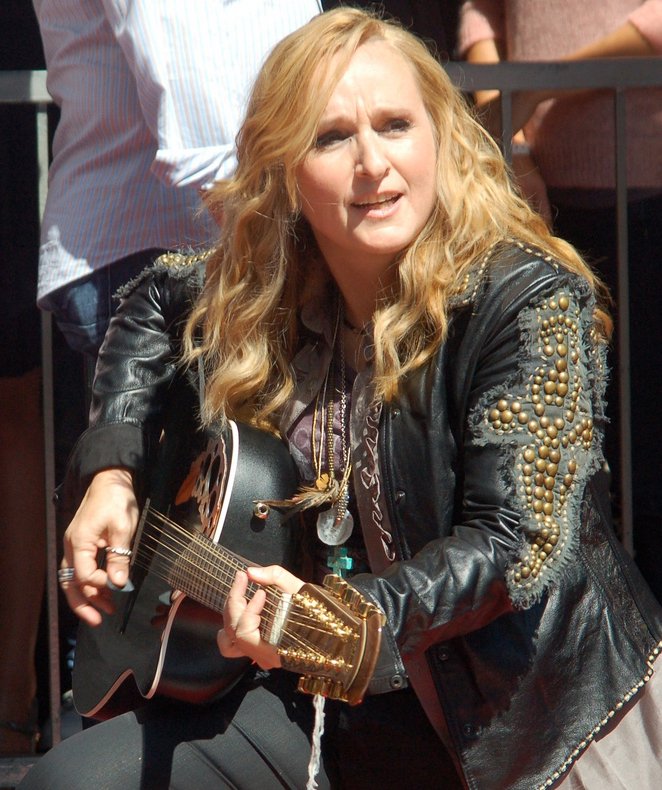 Melissa Etheridge performing at a September 2011 ceremony where she received a star on the Hollywood Walk of Fame | Photo: Wikimedia Commons Images
Melissa explained that she had written the song "Yes I Am" for the album way before even thinking about coming out. It was a love song inspired by a woman, and she thought it was a good song to name the album after.
"Then, I realized when I came out right before the album came out ... 'Oh, that is going to be interesting. That is going to be really interesting,'" she continued.
It was a perfect coincidence, and Melissa recalls it garnered some compelling headlines at the time, but she didn't do it on purpose.
"I did realize when I came out that the album title would seem clever, but it's all good," she concluded.
QUEER ICON AND ACTIVIST
Melissa became a vocal advocate for the gay community shortly after coming out. She started fighting for LGBTQ+ rights, challenging discrimination and intolerance, and raising her voice against injustice.
She has also inspired many people, including other celebrities and musicians, to live their truth fearlessly. However, she has mentioned before that she's had some famous people apologize to her for staying in the closet.
The 58-year-old Rockstar knows her work is far from over, as she recently told Billboard:
"People who are afraid of the different, who have been raised to fear the other—the way our society is set up right now has given them a mouthpiece."
Melissa believes the better approach is to fight fear with love instead of more fear or hate. "When we say, 'Love wins,' we have to stand beside love," she said. "But we ought to show how to come together. That's our issue moving forward."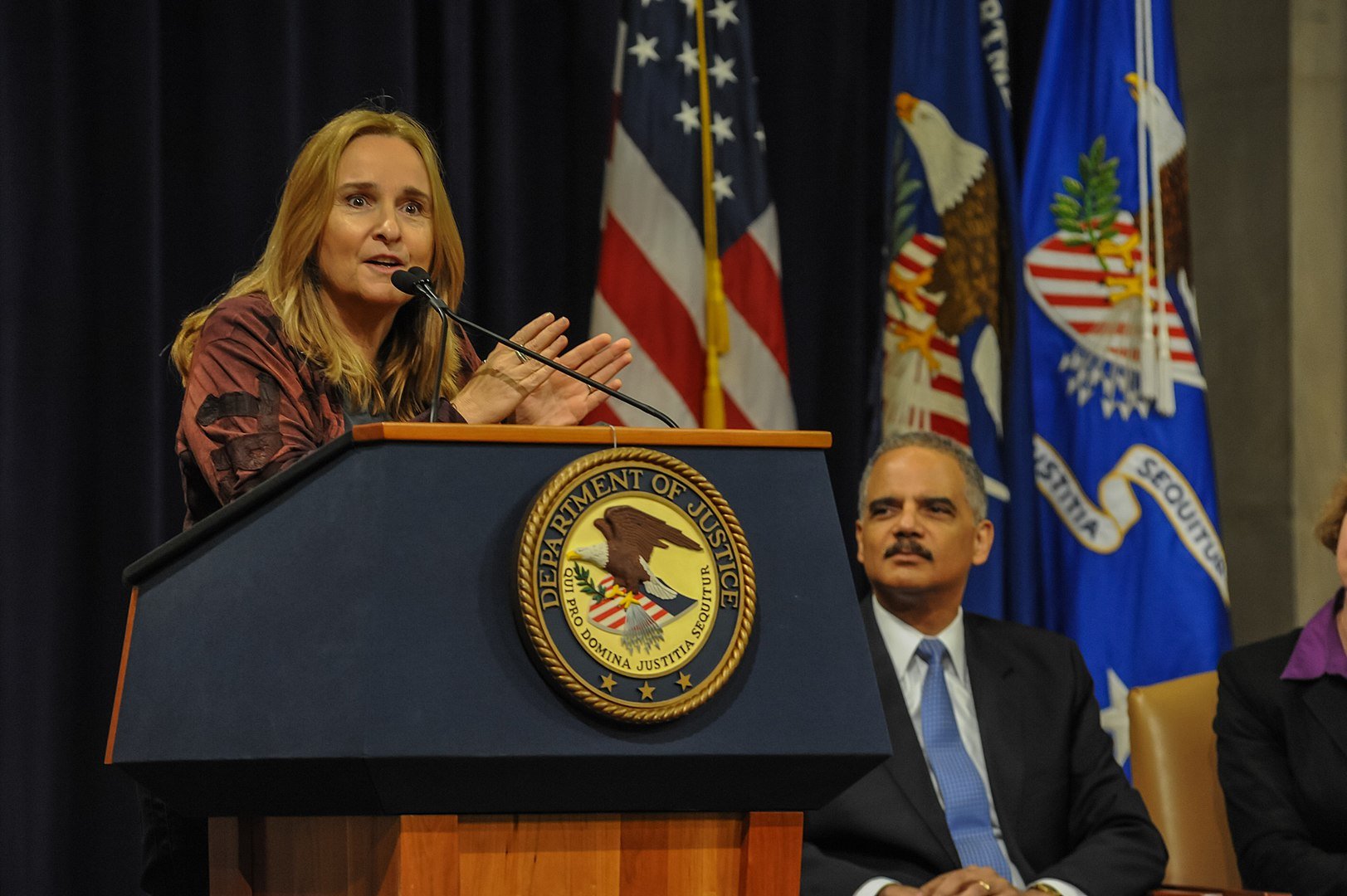 Melissa Etheridge shared her personal experiences of advocating for the LGBT community at a United States Department of Justice Event, June, 2013 | Photo: GettyImages
These days, more and more gay artists have the chance to top the charts while being out and proud.
Melissa acknowledges that, in part, she's part of the reason why they can be in that position, and she couldn't be happier for them, as she added:
"I am grateful that it is not acceptable to discriminate anymore. You can no longer say, 'You can't do that because you're gay.'"
MELISSA ETHERIDGE'S PARTNERS & KIDS
Melissa has been in three long-lasting relationships through her more than three decades in the entertainment industry.
She started dating filmmaker Julie Cypher in 1990, had two children, and ended their relationship in 2000.
The former couple caused quite the controversy in 1997 when it was revealed that Cypher was pregnant with their first child, and that folk-rock legend David Crosby was the sperm donor.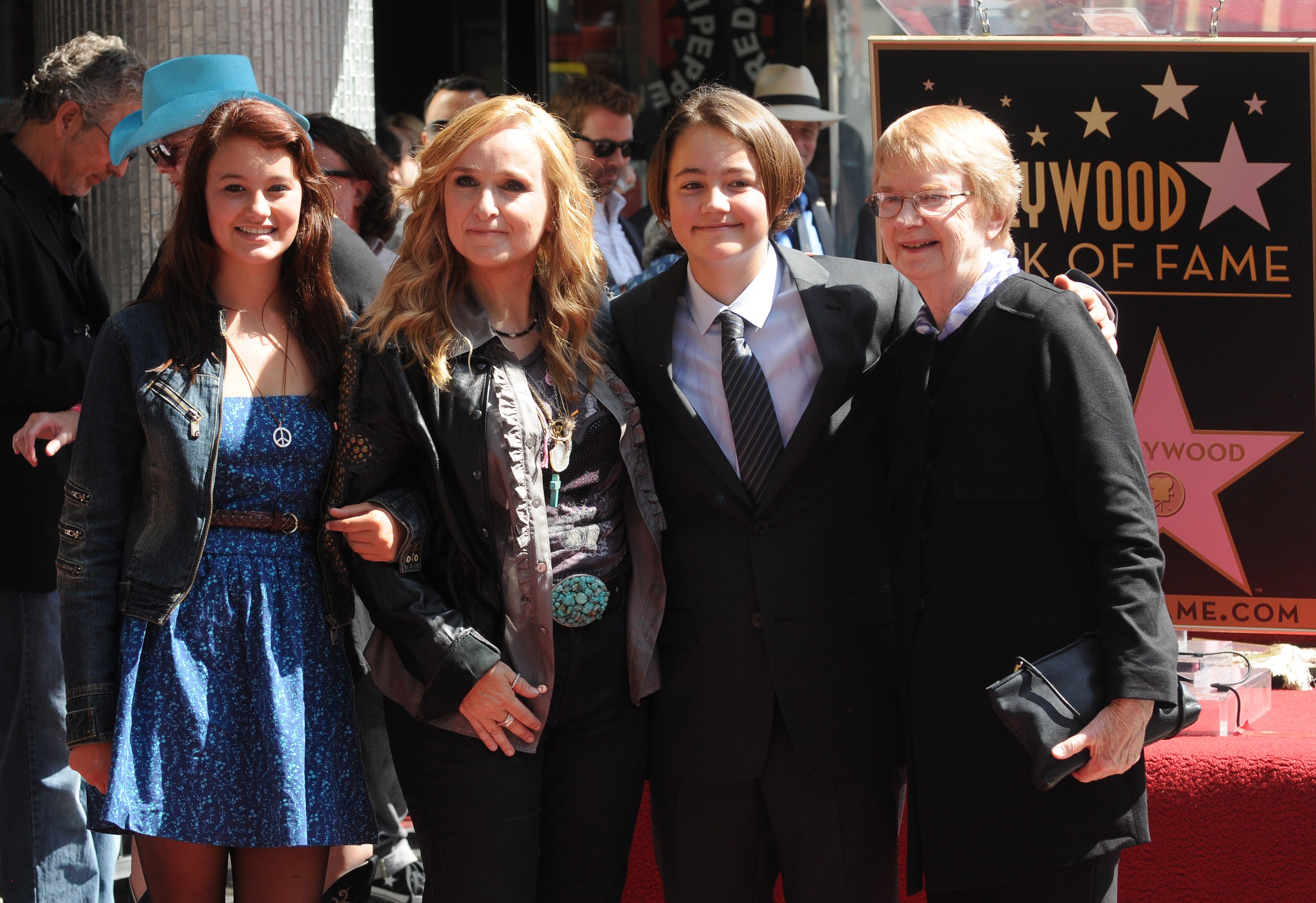 Bailey Cypher, Melissa Etheridge, Beckett Cypher and Elizabeth Williamson attend Melissa Etheridge's Hollywood Walk of Fame Induction Ceremony on September 27, 2011 in Hollywood, California. | Photo: GettyImages
Melissa explained that they took the decision mainly because Cypher had been adopted as a child and spent nearly 20 years trying to find her birth parents once she grew up.
"She wanted her kids to know who their father was, but the father didn't have any parental duties at all," Melissa explained, adding that the kids know Crosby as their "Bio Dad," and they have an older half-brother on his side.
Melissa and Julie share daughter Bailey Jean, 22, and son Beckett, 21, who sadly died on May 2020 of causes related to opioid addiction.
Melissa then went on to marry her second partner, actress Tammy Lynn Michaels, in 2001. With her, she welcomed twins Johnnie and Miller, and although they repeated the same process, this time, the sperm donor remained anonymous.
Tamy and Melissa separated in 2010, six years after facing together Melissa's breast cancer diagnosis and eventual victory over the illness.
MELISSA ETHERIDGE'S WIFE
On May 31, 2014, Melissa married her longtime friend turned girlfriend, Lisa Wallem, in a beautiful ceremony that took place at the San Ysidro Ranch in Montecito, California.
Wallem is a writer, showrunner, and executive producer. She created the series "Nurse Jackie" and worked in "Cybill," "That's 70s Show," "The Comeback," and others.
Melissa and Wallem were best friends for nine years before they started dating, an experience that the "Bring Me Some Water" performer confessed was unusual for her.
"This way, she already knows everything," an optimistic Melissa told Revue magazine. "She's my friend, and it's really pretty amazing. I'm happier than I've ever, ever been."
Please fill in your e-mail so we can share with you our top stories!