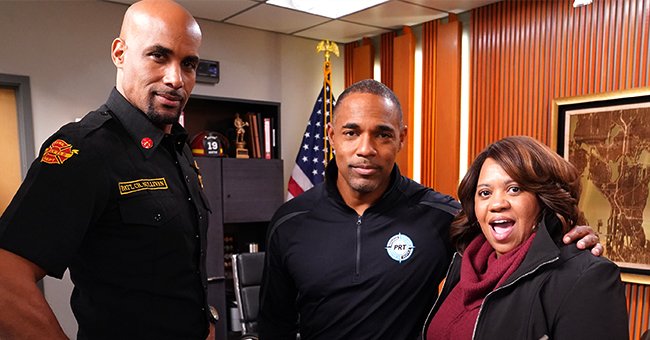 Getty Images
'Station 19' Fans Are Stunned by the Season 3 Finale
'Station 19' fans were buzzing on Twitter with their reactions to the drama-filled episode for the season three finale as they weighed in on the ending.
For "Station 19" viewers, who didn't tune in to the highly anticipated season three finale, many of the shows fans revealed the ending spoilers as they weighed in on all the drama.
The hour-long episode titled "Louder Than a Bomb" was a rollercoaster of emotions that involved everything from breakups, reconciliations, profound revelations and also hinted at a future romance.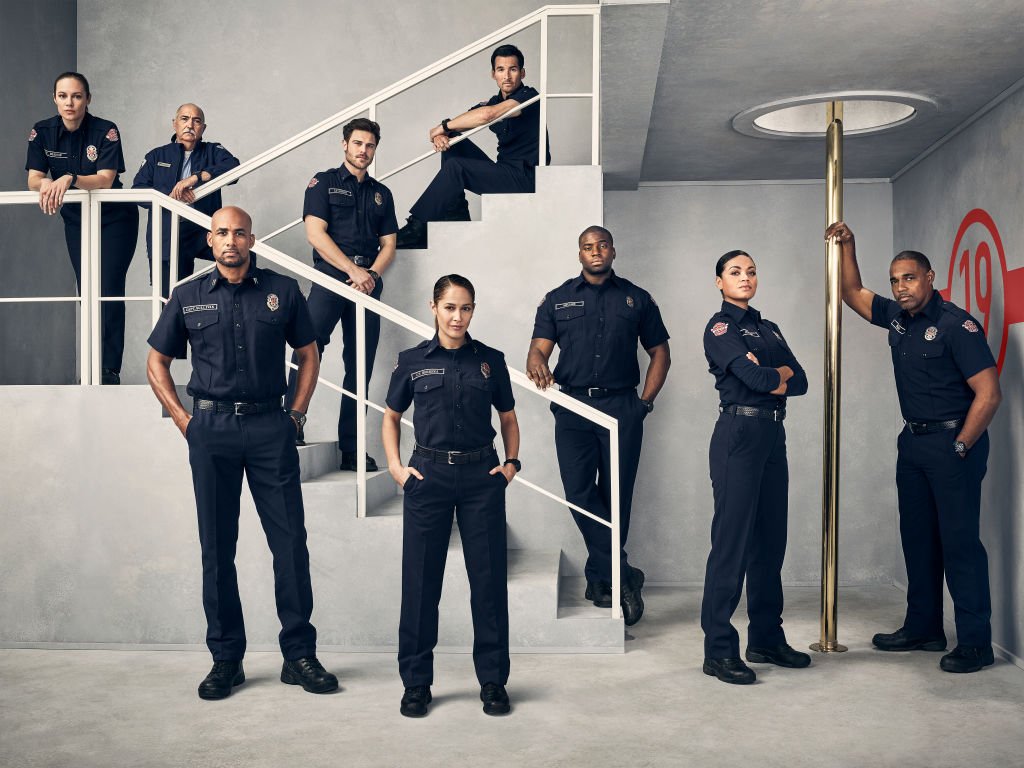 The cast for ABC's "Station 19" pose for a promotional photo in a fire station on November 17, 2019| Source: Justin Stephens via Getty Images
The finale started on a high note with the firefighters winding down during a night of partying on Dean's boathouse. However, Andy had a lot on her mind and wasn't in the partying mood.
In an interview with E! Jaina Lee Ortiz admitted that her character, Andy, needed the drama this season, to show the reality of how life can go through challenging times. While commenting on the episode, the themes left one fan in suspense.
After months of looking crazy in front of friends with questions about her family's past, the revelation of Andy's mother has left her with more questions. Jaina explained her characters thought process saying:
"Why did her father tell her her mother was dead? Why did her mother go along with that? That is the right material for season four."
The lingering questions had one fan wanting more as they shared a hilarious gif celebrating the show. The drama only intensified after the crew woke up to a text alerting them to an emergency at Pac North.
Still feeling a little hungover, Dean Miller was surprised to wake up with someone other than his new love interest Sasha and instead, found Vic Hughes lying next to him. Another viewer tweeted their surprise to the reveal.
Robert Sullivan had spent the night trying to call Andy, who had tossed her cellphone aside out of frustration during the party on Dean's boat. He had surgery the next day.
When he woke up in the hospital without his wife by his side to comfort and support him, the disappointment had a fan questioning if the couple's future was hanging in the balance.
"Station 19" accomplished the difficult task of leaving most of its viewers completely satisfied with the ending. One fan said, "GREAT #Station19 season with powerful ending episode! I did NOT see that coming! Can hardly wait till next season!"
According to Deadline, showrunner Krista Vernoff said the show hasn't started working on season four yet, but she hinted that a lot of questions Andy has are going to have a significant change in how she views life.
Please fill in your e-mail so we can share with you our top stories!