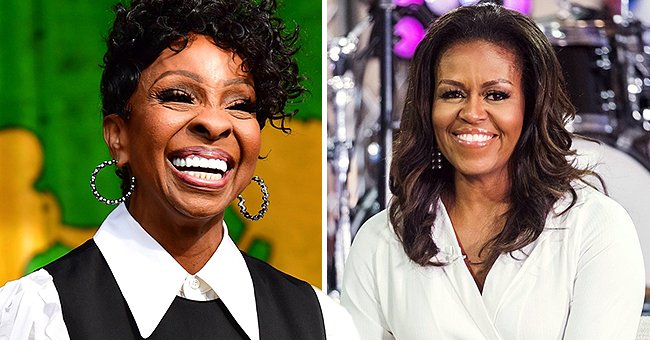 Instagram.com/msgladysknight// Getty Images
Gladys Knight Praises Michelle Obama and Thanks Her for Grace and Guidance in a New Post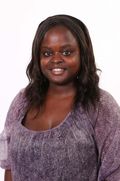 Gladys Knight shared a heartfelt message about former first lady Michelle Obama as she praised her character and thanked her for her work on the documentary and memoir "Becoming"
Gladys Knight is a legend in her own right; at eight-years-old, she started singing with "The Pips." In 1989 her music reached new heights when she embarked on a solo career.
The seven-time Grammy Award-winner has performed with other icons, including Elton John, Stevie Wonder, and Dionne Warwick.
Throughout her success, she always praised other artists and trailblazers in the entertainment industry. Recently, she penned a heartfelt message to Michelle Obama. Knight gushed:
"Thank You, Michelle, for your love, guidance, and grace. Your beautiful book and now documentary, BECOMING, is moving us all."
Knight made Obama her "Woman Crush Wednesday" and said the work has done with her memoir "Becoming," has brought happiness and inspired new perspectives- something she said was "incredible."
Netflix is currently streaming the documentary, which looks at her childhood, and her life after leaving the White House. "I cried and laughed, just emotional. She is AMAZING, and I am so proud of her," said one person in response to Knight's tribute.
Knights admiration for Obama had another fan sharing the same perspective; she admitted, "I agree, just watched her documentary the other day. Very real"
A book, a Grammy Award-winning spoken word album, and Netflix documentary wasn't enough for one fan, who commented that they wanted to see more of Obama on the big screen.

A fan commented on Gladys Knight's tribute to Michelle Obama on her work for the memoir "Becoming" | Source: Instagram.com/msgladysknight
For the documentary
, cameras follow Obama during her book tour and several community gatherings, where she visited students and engaged in very personal discussions about her journey.
Obama shared many secrets to her success as she spoke candidly about how she overcame challenges and the tools she used the find her voice and establish herself.
While promoting her vision for "Becoming"- for people to find their true voice, Obama has been highlighting other people's stories from her documentary on her social media pages.
In a clip, she revealed that the stories she heard while traveling across the country were what inspired her to produce the documentary.
Please fill in your e-mail so we can share with you our top stories!