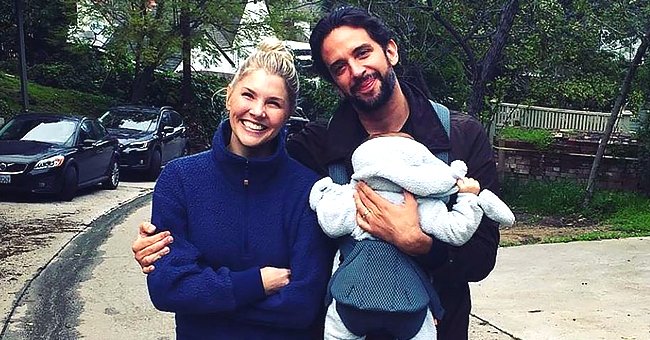 instagram.com/amandakloots
Nick Cordero's Wife Amanda Kloots Says He Is Making Good Progress with His Mental Status

Amanda Kloots has announced that her husband Nick Cordero is making progress after six-weeks of being in a coma.
Amanda Kloots has revealed that her husband is improving after six weeks of being in a medically induced coma after suffering serious COVID-19 complications.
She continued to celebrate Nick Codero's amazing progress saying that he was making good effort with his mental status.
Codero, a Tony Award-winning stage actor, was first admitted in late March which was initially thought to be pneumonia.
His wife revealed that he had spent a month in the intensive care unit for coronavirus complications but was recovering, saying,
"He's getting better and better every day. A little bit stronger every day."
Last week, "Rocky" legend Sylvester Stallone sent the Broadway actor a special motivational message calling him a "born star."
While the Rocky star has never met Nick, Amanda shared the video of Stallone sending his inspirational message as the actor continued to recover from COVID-19.
He was admitted to the ER on March 30th.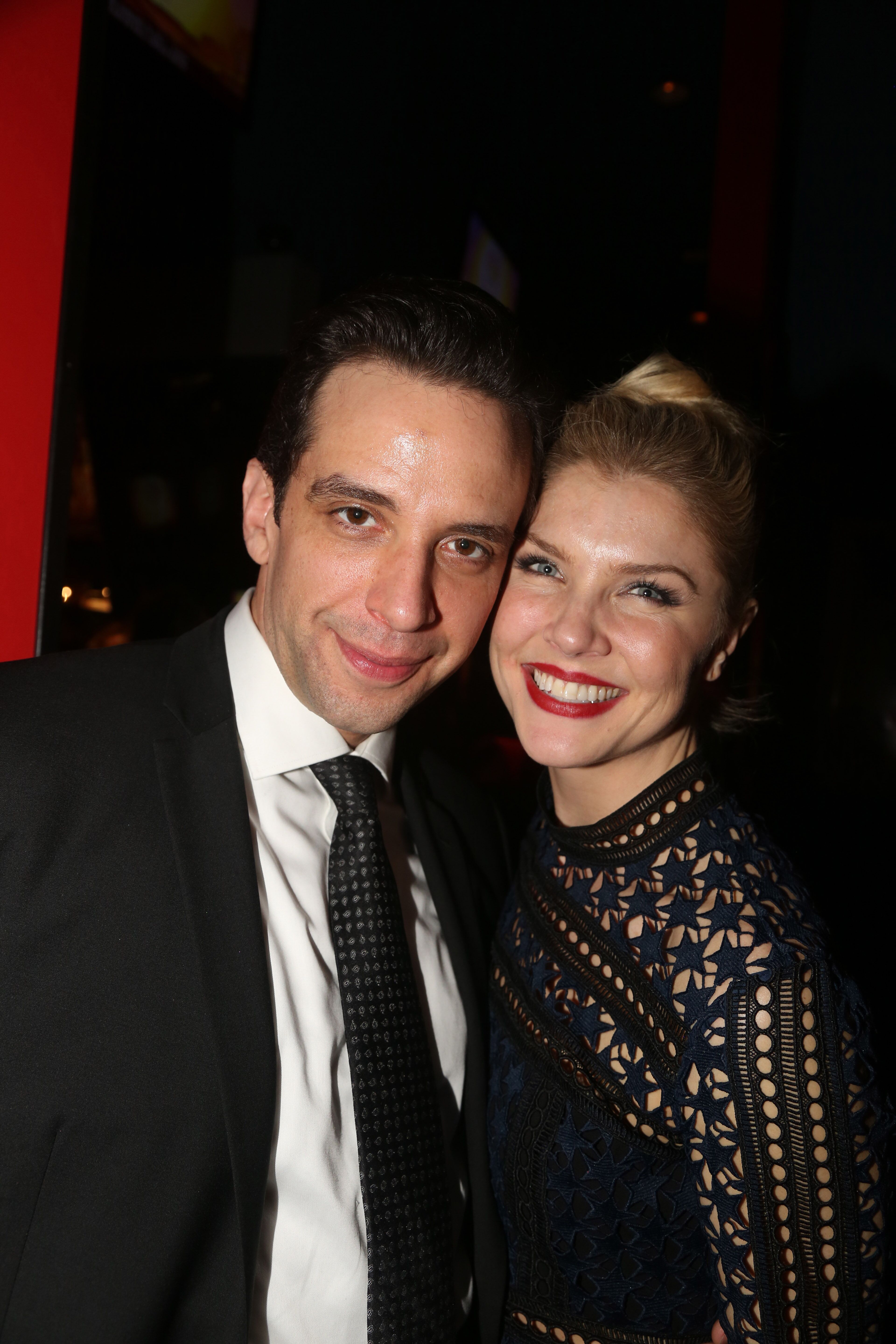 NEW YORK, NY - FEBRUARY 19: Nick Cordero and Amanda Kloots pose at the after party for Manhattan Concert Production's Broadway Series "Crazy For You" One Night Only Production at Planet Hollywood Times Square on February 19, 2017 in New York City. (Photo by Bruce Glikas/FilmMagic)
Amanda opened up about her husband's battle with COVID-19 saying that at 41 years old, Nick had no pre-existing health conditions and was unsure how he contracted the virus.
He was admitted to the ER on March 30th and by April 1st, Cordero was intubated on a ventilator. She said,
This Journey with Nick has been the hardest thing we've ever had to go through. Nick is a fighter and has not given up."
Kloots who has been documenting her husband's experience with the virus, shared a photo of their 11-month-old son Elvis Eduardo after Cordero woke up from his coma.
She revealed that while he was following commands, there was still a long road to "Code Rocky," a term healthcare workers use to describe coronavirus patients being discharged.
In April, Nick had his right leg amputated after blood thinners used to help clots caused issues in his body, he also developed an infection that caused his heart to stop and had two mini-strokes,
However, his wife shared an Instagram Live video of Nick in a physical therapy session saying that it "will really help" with getting Cordero stronger.
Please fill in your e-mail so we can share with you our top stories!