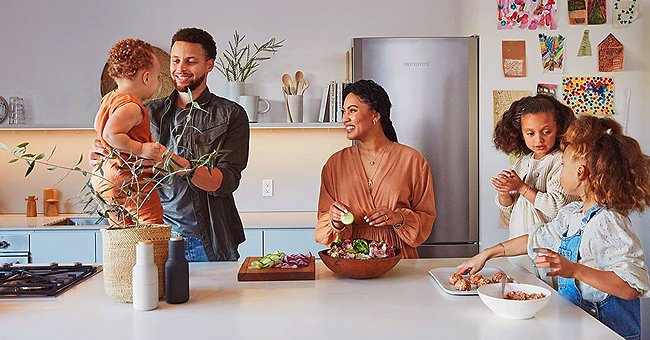 Instagram/ayeshacurry
Steph Curry's Wife Ayesha Melts Hearts with New Photos of Their 3 Lookalike Curly-Haired Kids
The Food Channel star and mother-of-three is enjoying every minute spent with her family during the COVID-19 lockdown, and she is using Instagram to share the love with her fans.
Married to Stephen Curry since 2011, 31-year-old Ayesha Curry shares three beautiful children with the NBA star, and she can't help but constantly gush about them on social media.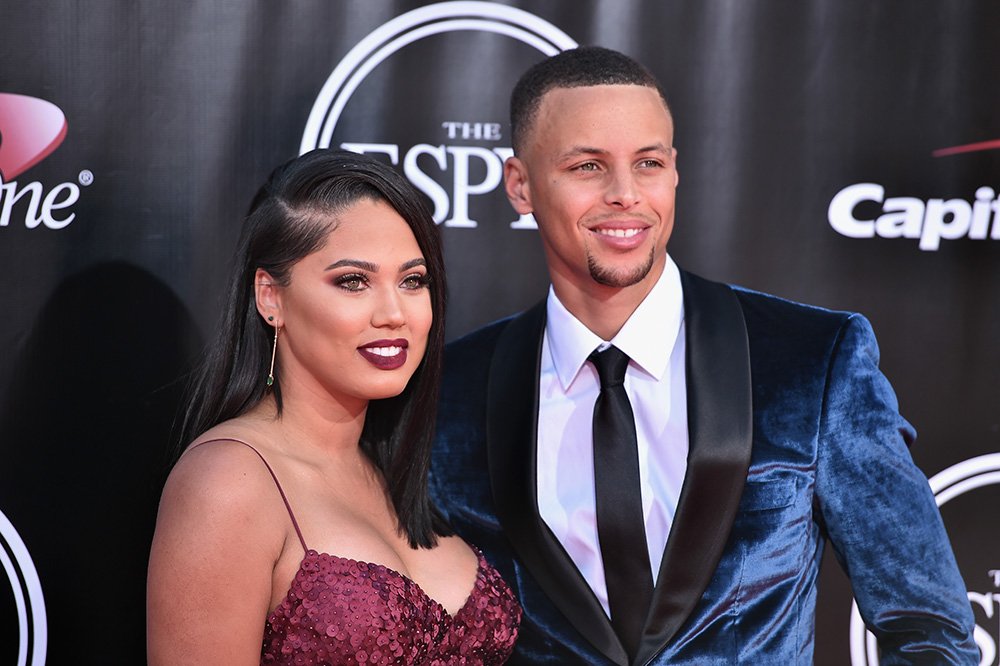 NBA player Stephen Curry (R) and Ayesha Curry attend the 2016 ESPYS at Microsoft Theater on July 13, 2016 in Los Angeles, California. I Image: Getty Images.
On May 14, 2020, the Canadian-American actress and entrepreneur took to her Instagram feed once again to share a slideshow of pictures of her three little darlings.
"My babies: A love story," Ayesha captioned the series of portraits of Riley, 7, Ryan, 4, and Canon, 1, taken at home in their pajamas during quarantine and flaunting their beautiful curls.
The post has received more than 300,000 likes in the first 24 hours since published, with celebrities like model Ashley Graham showing her approval, and several users leaving comments.
"All three unique and beautiful individuals," one of Ayesha's followers said about her children. "Look at the Currys, man, so inspirational," added another user who took to the comments section of the post.
QUARANTINE TIME
It seems like quarantining together for two months has only made Stephen and Ayesha closer, and she has made sure to share some of their day-to-day activities at home to show everybody how to make the most out of this safety measure.
Early in April, in a since-deleted Instagram story, Stephen and Ayesha looked like they didn't have a single worry in this life as the two drank cocktails like lovebirds in their shared home's backyard.
Later that same day, the party-of-five was treated with pizza for lunch, also a way for them to support local businesses by ordering from their favorite restaurant. Ayesha used the opportunity to encourage others to do the same.
This is far from the only thing they have done to help others go through the shortages that come with the slowdown of business, also donating school lunches through their "Eat. Learn. Play." foundation.
NEW MAGAZINE
If keeping the romance alive, keeping her small children entertained, and trying to stay stylish even in social distancing weren't enough to keep her busy, Ayesha has kept working on her most recent editorial project.
On April 1, the cookbook author unveiled the name of her new lifestyle magazine. "Sweet July" is the title Ayesha gave to what will be a quarterly publication from People's parent company, Meredith Corporation.
Showing her creativity, Ayesha made the announcement with a parody of "The Devil Wears Prada," featuring her husband and older daughter in a clip called "The Devil Wears Sweatpants."
In the hilarious post, Ayesha explained the inspiration behind the magazine's name by reminding her fans that all three babies she shares with Steph were born in July, which is the same month the couple got married.
Please fill in your e-mail so we can share with you our top stories!