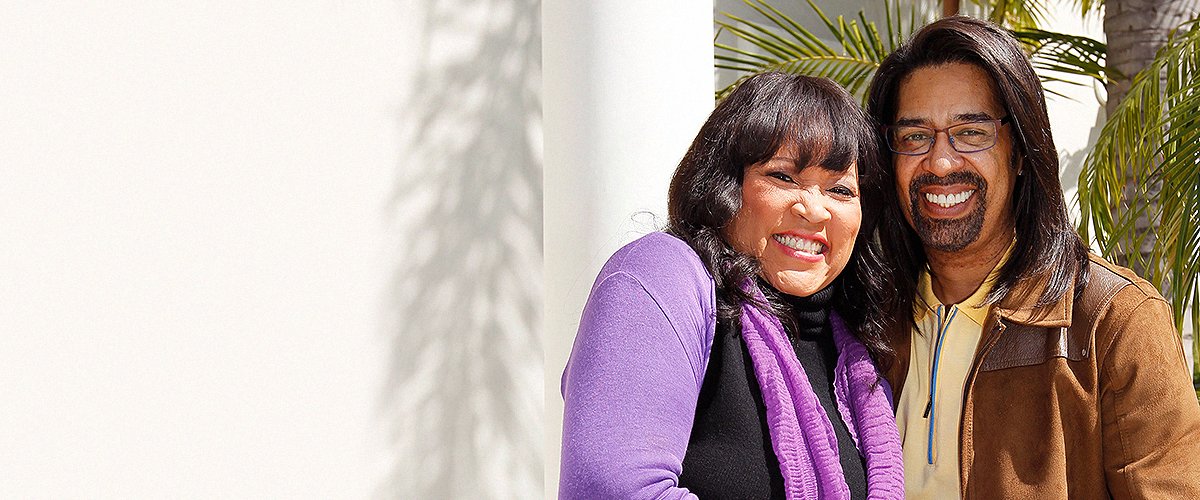 Getty Images
Jackée Harry and Bisexual Ex-Husband Elgin Charles Still Good Friends after Divorce

The actress and the "Emperor of hair" still hold a close relationship even after many years of their divorce. Throughout the years they have learned to co-parent their adopted son while embracing a friendship to look up to.
There are couples that are specially bonded, but when it comes to the field of ex-couples, the best one-of-a-kind story comes from the relationship that Jackée Harry and ex-husband, Elgin Charles, had and still do.
The star of the TV sitcom "Sister, Sister" married the famous Beverly Hills hair-stylist in 1996, in a posh ceremony in California. The star-studded wedding took place in the prestigious Beverly Hills Hotel and they, both dressed in white, were really in love.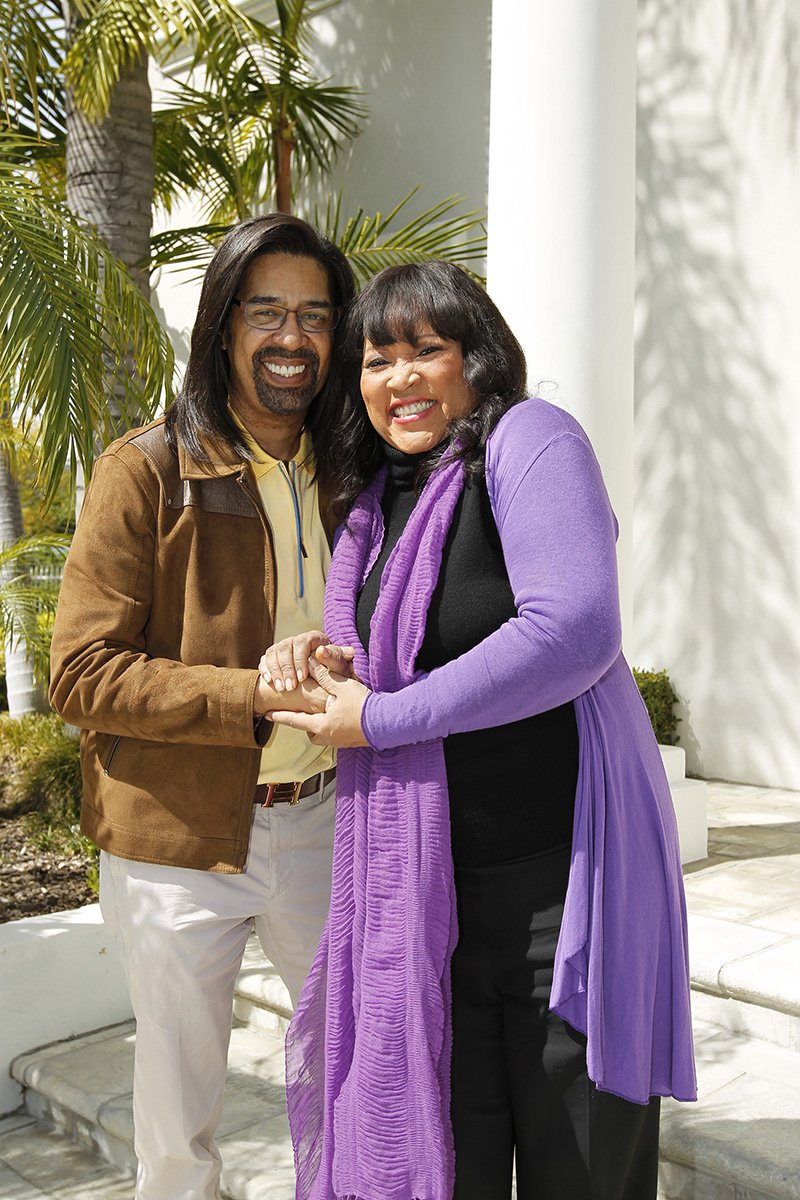 Jackee Harry and her former husband Elgin Charles at their shared home in Los Angeles, California in 2015. I Image: Getty Images.
STILL FRIENDS
After seven years together, the no-longer-lovebirds got divorced in 2003. However, the relationship they built after their split was about putting their son first to co-parent at their best, and strengthening their true friendship. About their split, Elgin has said:
"Just like any other relationship, you grow apart. But there's a different kind of love there. It's not an eros love where it's sexual. But it's love, where you're making sure someone's OK and you're there for them."
These days, they are really close friends and consider each other allies in each other's life. In a post made by Elgin on his Instagram, he congratulates Jackée for her birthday in a photo in which both are happily hugging. He even still calls her "wifey".
ADOPTED SON
The couple has a grown-up son they adopted in 1997 when the boy was 8-months-old. His name is Frank, he is 24 years old, an aspiring professional boxer, and has said how proud he is of having such a fun mom as Jackée.
In an interview, she once confessed that at the time she adopted Frank, she was sure she wanted to go for it, but she also was sure that her career was first in her life. Fortunately, she found a way to make both jobs, an actress and a mom, a success.
HAIR PASSION
After a background in biology and chemistry, and walking away from a highly successful career in finance at Smith Barney in his early 20s, Elgin Charles, decided to go for what really moved him in his life, hair. So he started developing his own hair products and opening salons.
His techniques made him one of the most sought after celebrity hairstylists in Beverly Hills today. In 20 years, his client roster includes the Kardashians, Joan Collins, Drew Barrymore, Serena Williams, Star Jones, Natalie Cole, Tia & Tamera Mowry, and countless others.
The "Emperor of hair" has also made his way in many TV shows such as Chris Rock's documentary "Good Hair", and starring his own reality series, "Beverly Hills Fabulous". He is also well known for giving resources to several causes such as United Negro College Fund, Women's International Center, and Daughter's Of Power, among others.
COMING OUT
In 2018, Elgin published his first book called "By the way", which was an important step he made into his late 50s because he shared one part of his life that he was hesitant to speak about in public. The book is the honest journey of the hairstylist's coming out as bisexual.
According to his confessions, it was a really hard but liberating thing to do, since he was never out and comfort on the subject because he felt it would disappoint his own father. After his dad died in 2016, he decided to publish his memoirs and tell the real story.
Charles described his father as a "good man" but also "dogmatic and rigid" in gender-policing during his upbringing, so he actually was not very pleased with his son's passions and profession. Elgin has said that he was living in fear.
"You saw the feminine parts of me and you were so against them. I never had the courage to share the struggle I was having with my sexuality for fear. I have only ever wanted to please you, and I vowed to take my secret to my grave, so as to spare you from the grief," he confessed in a part of the book.
THE ACTRESS
Jackée is a woman who definitely was born to entertain. From her Broadway debut in "A Broadway Musical," to her lead role in Tyler Perry's "House of Payne", Harry has walked a long way of success, awards and critical acclaim that puts her as one of the most famous comedians in America. And of course, she is so funny too.
Well known for iconic roles such as the sexy Sandra Clark in the sitcom "227", the adoptive mother in "Sister, Sister", and being part of the cast of "Everybody Hates Chris", Jackée became the first African American to win an Emmy Award for Outstanding Supporting Actress in a Comedy Series and was also nominated for a Golden Globe.
HER LIFE
The years have gone well on Jackée, as she ages so gracefully and with a great sense of humor. Though she has married three times (first to Jerry Jemmott in a 4-year marriage, second in a Las Vegas episode, and third to Elgin) she has insisted she is still looking for "the man".
In different interviews, she has confessed she uses dating apps to meet other men and admits she has had some celebrity crushes. She even said she had a crush who was married. Jackée is candid and hilarious talking on her ideal guy and how much she cares about the shoes he wears.
Please fill in your e-mail so we can share with you our top stories!