Tamera Mowry of 'The Real' and Adam Housley Celebrate Their 9th Wedding Anniversary
Tamera Mowry from "The Real" and her husband Adam Housley celebrated their 9-year anniversary with heartfelt messages and never before seen footage from their wedding.
Tamera Mowry and her husband Adam Housley took a walk down memory lane as they celebrated their 9-year wedding anniversary. In a touching tribute, Adam wrote:
"[Nine] years. Incredible how quickly the time has moved. What a party we had and what an amazing ride it has been…Here's to 90 more."
In his message, Adam admitted that getting married was the best decision he had ever made. As he reflected on their special day, he shared never before seen footage from their wedding.
In a follow post, Adam and Tamera detailed how they planned out the pre-party, wedding ceremony and after-party all in one venue. Adam recalled the lavish dinner they had, which he said was "awesome."
Tamera shared more footage of the couple's candid interview about their wedding. She revealed that her wedding dress was designed by Carolina Herrera, and had a 10 ft train. 
The actress shared that she later found out that her dress was voted one of the most affordable designer wedding dresses. While explaining her choice in design, she said, "I wanted to wear the dress, I didn't want the dress to wear me."
Tamera shared another heart-warming post with a slideshow of photos they took before the wedding. In her caption, she gushed over Adam, saying:
"Can't believe it's been 9 years! My love, my best friend, my joy, my pain (sometimes). I love you. Thank you for loving all of me."
Adam and Tamera have two children together; a daughter named Ariah and a son named Aden. According to The Oprah Magazine, Tamera revealed that the success of their interracial relationship is being open to new experiences that embrace your partner's background.
Tamera said that Adam has always been open about learning new things about her and her family. On her part, she has learned a lot about the wine culture from her husband.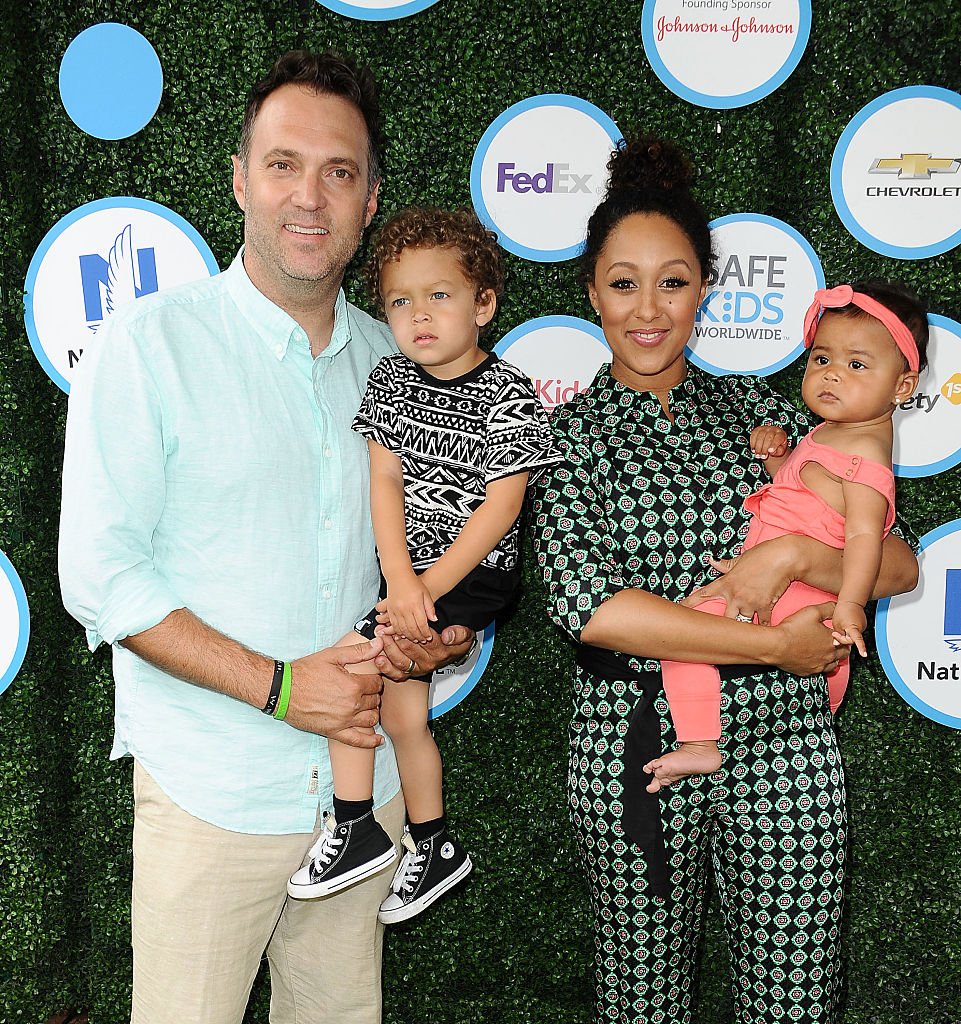 However, living their fairytale romance in the public eye hasn't been easy for the couple. They have dealt with years of backlash on social media because of the interracial relationship.
During an episode of "The Real" in September 2018, Tamera boldly defended Adam against critiques who labeled racist since because he had previously worked at Fox News. She made it clear that he was not racist.