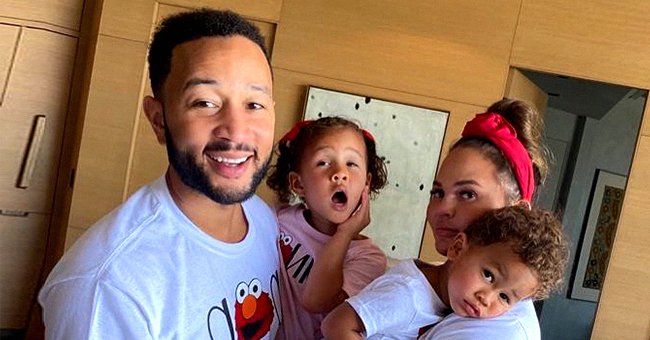 Instagram/chrissyteigen
Chrissy Teigen Shows off How Son Miles Celebrated 2nd Birthday with Balloons and Reptiles

Chrissy Teigen took to Instagram to show how her son, Miles, celebrated his second birthday with a Sesame street-themed at-home party with adorable family photos.
Chrissy Teigen stunned her fans and Instagram followers with awesome pictures of her son's birthday celebrations.The two-year-old's event was crawling with reptiles and balloons. The model shared a video of the celebration.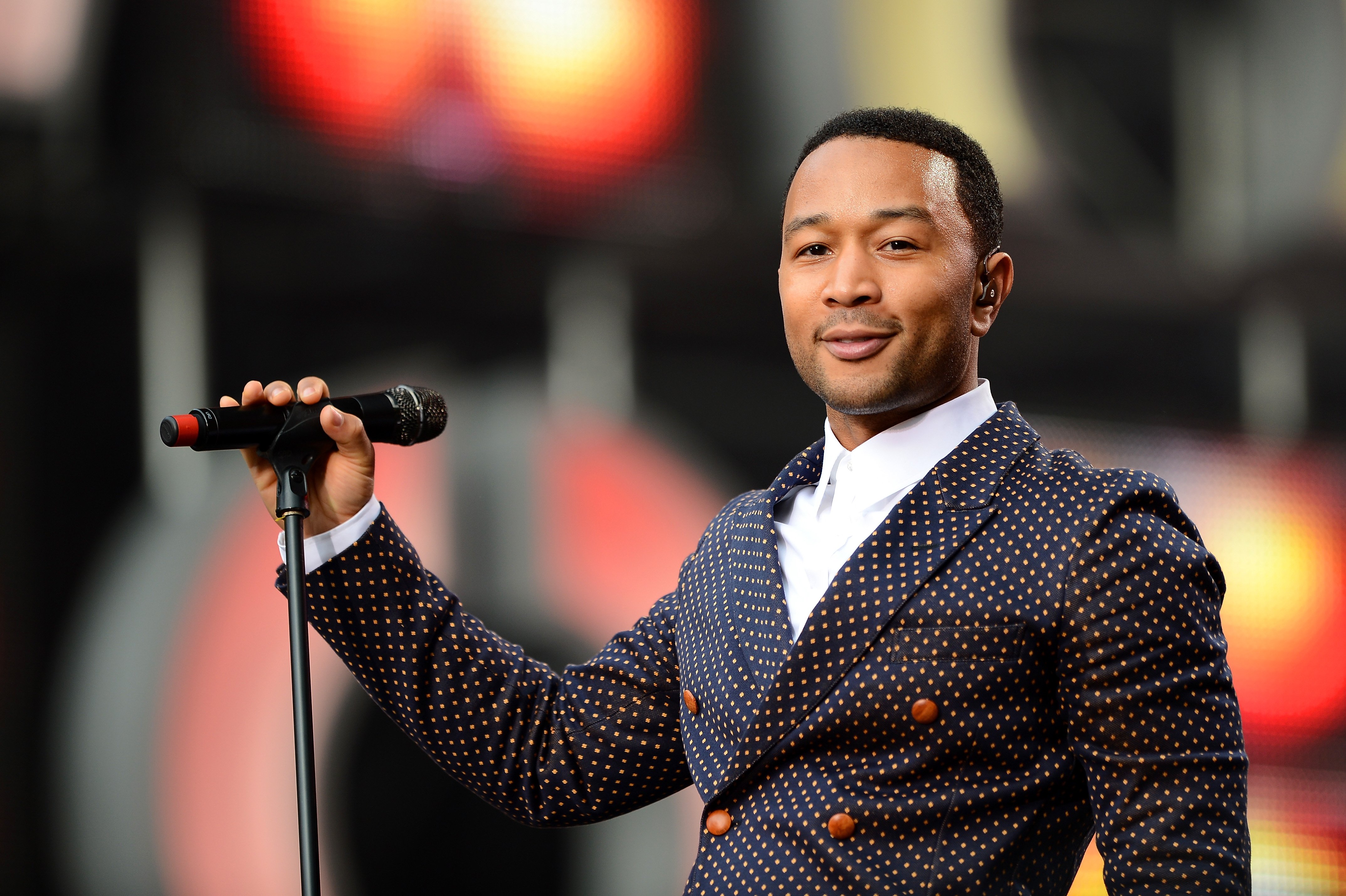 John Legend performs on stage at the "Chime For Change: The Sound Of Change Live" Concert at Twickenham Stadium on June 1, 2013. | Photo: Getty Images.
The video showed the birthday boy digging into his cake with enthusiasm, starting with the front wheel of his cake car. His sister Luna is seen behind him, in the background, having a go at a cupcake.
The model also shared more photos from the birthday celebration. In a series of pictures, Miles was dressed in orange shorts and stood on a neatly mowed lawn in front of a handmade birthday balloon banner.
Another slide showed Chrissy's husband, famous singer John Legend, holding up a snake while Miles was digging into his chocolate cake.
Teigen, herself, had some fun playing with a small turtle and bearded dragon. Miles' birthday was obviously a blast. Another snapshot featured Miles sitting by chalkboard, dishing some details about him.
The model's "love bug" now stood at thirty-four inches and weighed twenty-five pounds.
According to the board, he was crazy about cars, having discussions with Google, Elmo, and movies. However, the toddler had not found it in him to make friends with his new bearded dragon.
The makeshift chalk infographic also revealed that Miles' favorite song and lullaby could be anything on the soundtrack of Frozen 2 and that his favorite bedtime story was "Chika Chika Boom Boom." Teigen captioned:
"Happy birthday to the boy who gives our household so much life...I wouldn't have it any other way."
The proud mommy added that her heart always melted every time she looked at the boy's cheeky face and concluded her caption by saying she loved her son with a final "Happy Birthday."
The chalkboard concept was an updated version of the one they had done when he was nine months, and they both showed just how much Miles had grown.
At nine months, he had been sporting seventeen teeth less than he was at two years old. The model's "love bug" now stood at thirty-four inches and weighed twenty-five pounds.
The day was an especially happy one for the birthday boy who could not hide his vibrant nineteen-toothed smile in all the photos his mommy shared of the epic birthday bash.
All of Chrissy and John's efforts were not wasted after the fulfilling and exhausting day of partying was done, and Miles had been ushered into a new age.
Please fill in your e-mail so we can share with you our top stories!