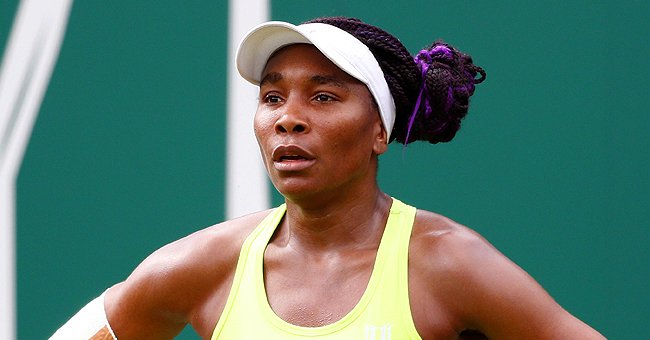 Getty Images
Fans Say Venus Williams' Wig in Her New Workout Video Looks Ugly
Venus Williams recently came under a wave of criticisms from fans after posting her workout video. The major thing which irked most of them was the "ugly" wig the tennis star wore during the session.
Tennis superstar Venus Williams is undoubtedly one of the most decorated players in the history of the sport. From humble beginnings, her stellar rise to the top of the game merits a non-fiction Hollywood script.
Venus has enjoyed an illustrious career spanning over 26 years, becoming the first black woman to hold the number 1 spot three times, but that hasn't earned her immunity from the judgemental band of critics.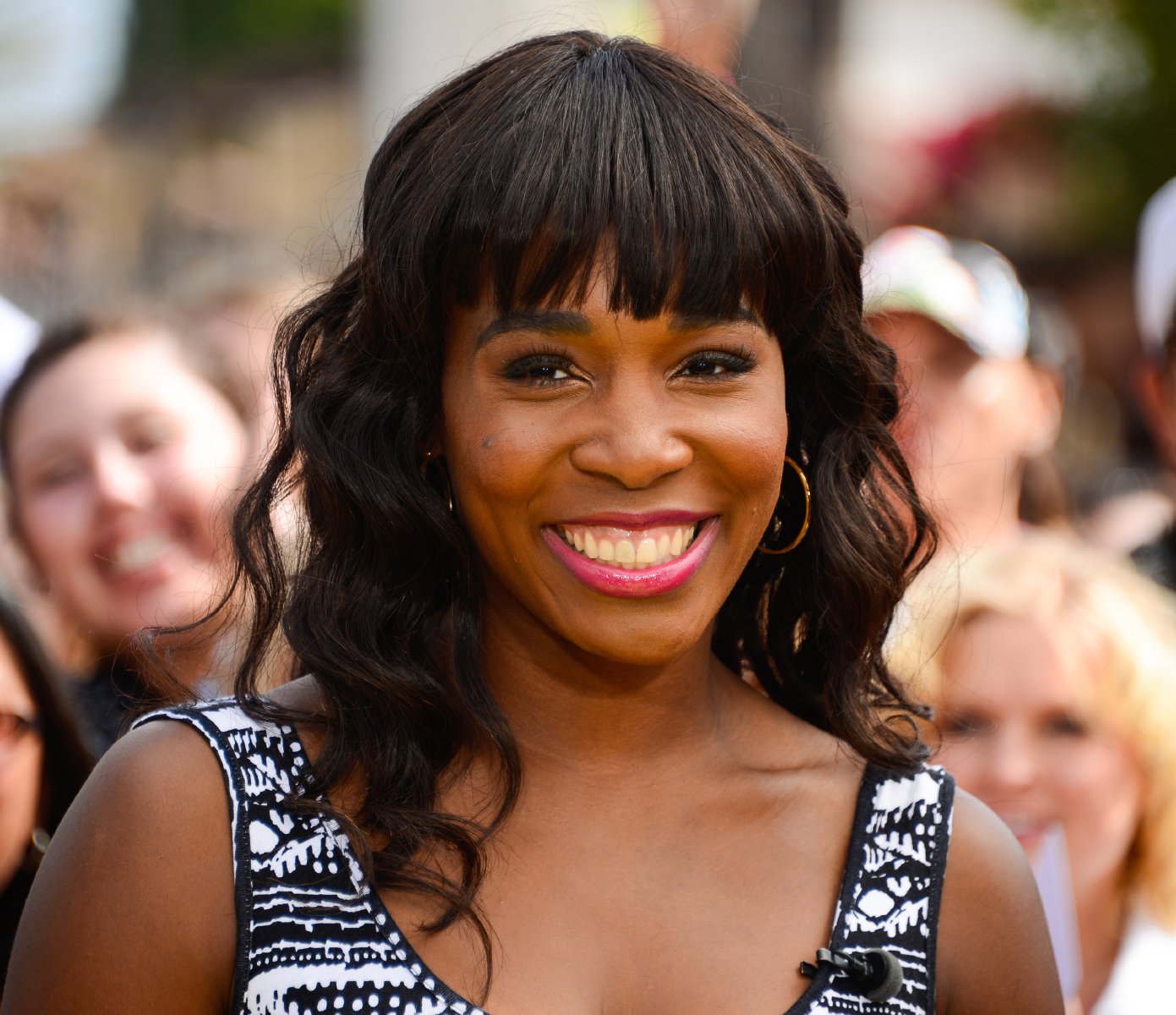 Venus Williams visits "Extra" at Universal Studios Hollywood on April 22, 2014. | Photo: Getty Images
Last week, the tennis player shared a full-length video, which showed her in action during a workout session. She looked gorgeous in her two-piece white-and-grey outfit as she darted through the court majestically.
While many fans admired her impressive physical condition, critics had a lot to say about to say about her appearance. And this time, they went in hard on Venus for wearing an awkward-looking wig.
The wig which had a black and blonde fringe looked very unkempt and not what many would expect from Venus who is a fashion enthusiast. One particular fan slammed the tennis star saying her wig looks "ridiculous."
Venus, along with her younger sister, Serena Williams, has dominated the women's tennis game since the late 90s, ushering in an era characterized by power and athleticism.
During their trailblazing careers, the two sisters have built an impressionable legacy in the professional tennis game, with Venus winning 49 WTA titles, while Serena has 73 career titles to her name.
After being diagnosed with Sjögren syndrome in 2011, Venus Williams' career suffered slightly.
The sisters have also dominated the doubles genre of the women's professional tennis game for many years. Venus and Serena's utter domination of the women's competition saw them develop a competitive on-court rivalry.
However, the sisters managed to leave the rivalry on the court, and today they still maintain a close relationship with each other. Speaking about her special relationship with her younger sister, Venus said:
"The thing people don't know about my relationship with Serena is that she's very protective. Even as the younger sister..."
Although her first love is the tennis game, the hugely talented tennis star still finds time for love and has been involved in a few relationships over the years.
Back in 2012, Venus began dating Cuban model Elio Pis when he modeled for her fashion line "Eleven." The duo dated for five years and went their separate ways in 2017.
In 2019, Venus ended her relationship with her boyfriend, millionaire financier Nicholas Hammond after dating for nearly two years.
Despite the 12-year age gap between the former couple, it is believed that Venus was ready to take the relationship to the next level while Nick didn't share the same feeling.
After being diagnosed with Sjögren syndrome in 2011, Venus Williams' career has suffered slightly, and she hasn't been able to replicate her fantastic form of previous years. Notwithstanding, she remains one of the all-time greats in the sport.
Please fill in your e-mail so we can share with you our top stories!