Omari Hardwick's Wife Jae Shares Rare Video with Their Sassy Daughter in Blue Sunglasses
Omari Hardwick's Wife, Jae Pftauch-Hardwick, recently shared a short clip of herself and her daughter Nova having a nice time.
Omari Hardwick's wife, Jae Pftauch-Hardwick, recently shared a clip of herself and her daughter Nova having a fun moment together while looking beautiful in their outfits.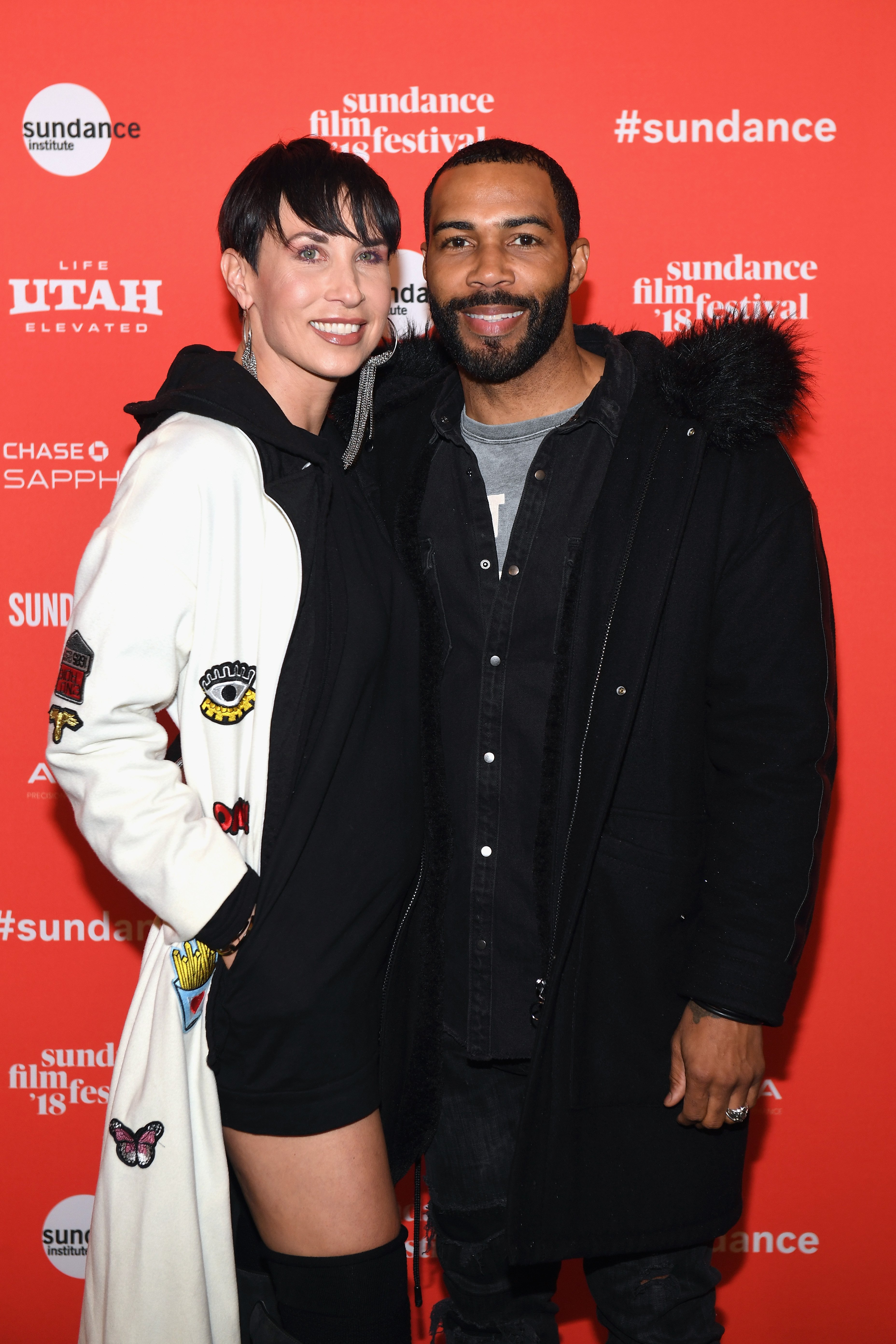 The short video which was shared on Jae's Instagram showed her daughter, Nova, sitting on her lap while lip-syncing in what looked to be a TikTok video mesh.
In the post, Jae can be seen wearing a blue checkered sweatshirt with a turban while Nova had on a pink shirt and blue sunglasses that matched her mother's outfit. Captioning the post, Jae wrote:
"#ForeverMood Oops is it the Lord's Day? ? (captioned by Papa?)."
At the end of the clip, Jae and Nova then showed off their sassy looks with Jae smiling down at Nova. From the looks of it, both mother and daughter were giving off the classy, sassy look.
Soon after she posted the video, people took to the comments section to express how much she and Nova looked alike. While many used the heart emoji to describe their thoughts, others could not help but find the video hilarious.
His wife prayed and encouraged him to take the role.
Some expressed that they loved Jae's look, and others gushed over how pretty Nova looked. Another person added, "Love that 'proud mama' face ♥️♥️??? Her SASS tho! OMG.. Scorpio Queen ? ☺️"
Jae and Omari have been married since 2012, and the couple has two children, their daughter Nova and a son, Brave. Despite Omari's fame and success, he loves to keep his wife and kids out of the limelight, wanting them to lead an everyday life.
Interestingly, Omari does not joke with his family and often professes his love for Jae and the kids. Over time, he has made it known that his wife and kids are not to be disrespected.
While many may be acquainted with Omari due to his role as "Ghost" St. Patrick from the series, "Power," his wife Jae lives a relatively less public life and enjoys spending time away from the spotlight.
Omari has often credited his wife, Jae, as the backbone and support he has relied on over the years as she has helped him make certain decisions that have boosted his career.
He also revealed that while he was skeptical about taking on the role of Ghost, his wife prayed and encouraged him to take the role, and the decision was one of the best things to happen to his career.
In all, Omari, who is a poet and actor and his wife, Jae, a publicity manager, ensure that they have each other's backs despite the odds thrown their way.