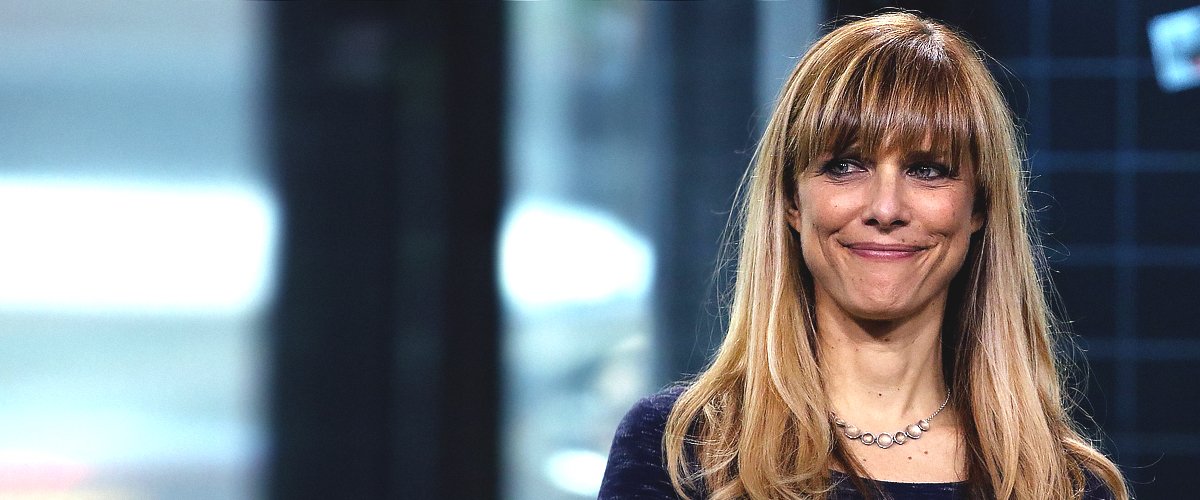 Getty images
Lynn Shelton Is Survived by Son Milo Seal Who Looks a Lot like His Late Mother

Renowned director Lynn Shelton didn't just leave behind a plethora of great works and accomplishments. The iconic filmmaker is survived by her only son, who is the spitting image of his famous mother.
On Friday, May 15, friends, family members, and colleagues of the prolific filmmaker and television director Lynn Shelton were thrown into mourning as a result of the movie maker's untimely death.
According to a statement that was released by Adam Kersh, Shelton's spokesperson, the 54-year-old actress died from a blood disorder on Friday in Los Angeles.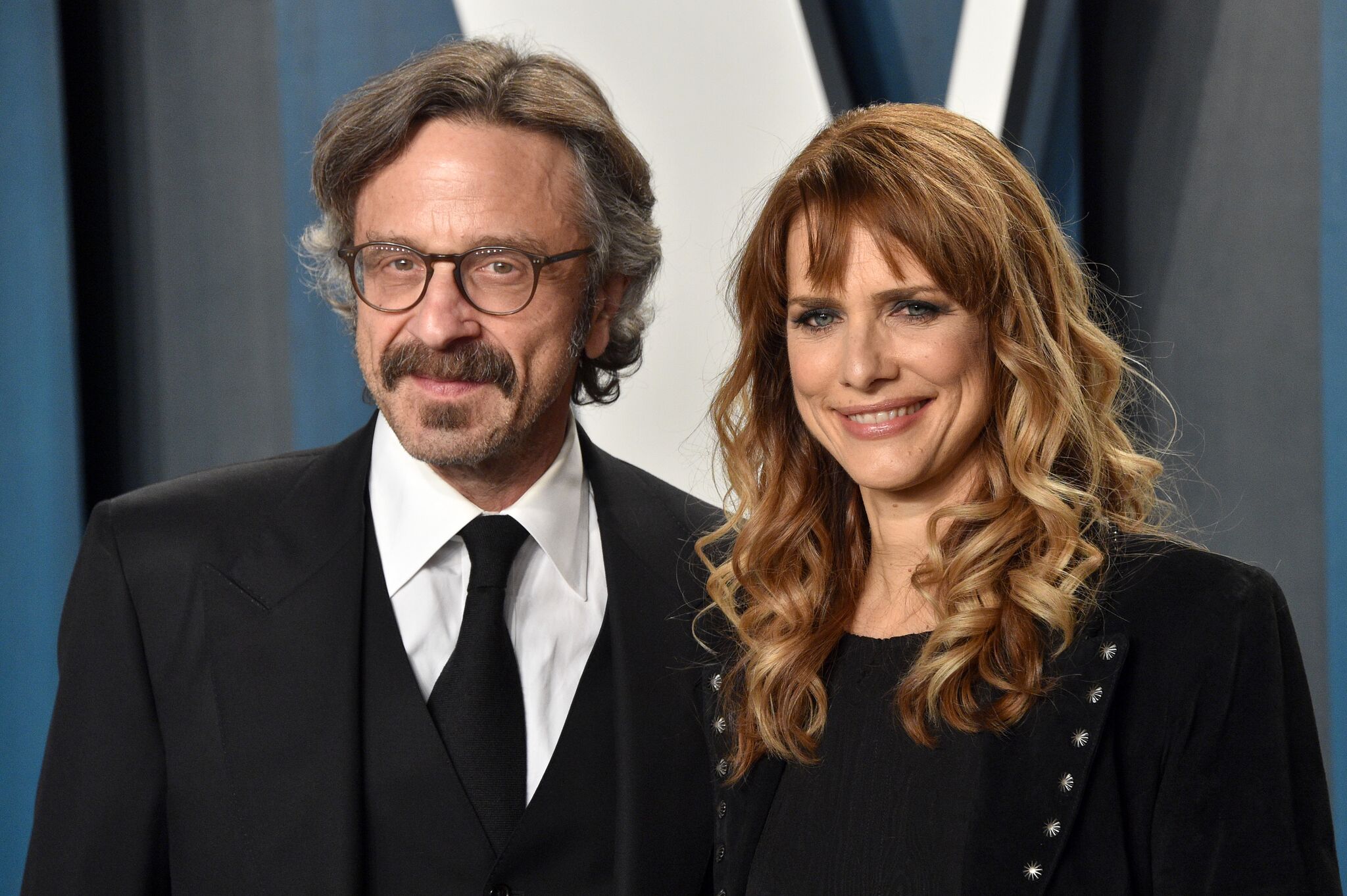 Marc Maron and Lynn Shelton at the 2020 Vanity Fair Oscar Party on February 09, 2020. | Photo: Getty Images
TRIBUTES POUR IN FOR THE LATE FILMMAKER
Speaking on the tragic death of Lynn Shelton, Marc Maron who was the filmmaker's partner up until the time of her passing, said:
"I loved her very much as I know many of you did as well. It's devastating. I am leveled, heartbroken, and in complete shock and don't really know how to move forward in this moment."
Lynn Shelton's shocking death has sent ripples through the entertainment industry, with several of her colleagues taking to social media to share their sadness and also post lengthy tributes in honor of the bubbly director.
Actress Reese Witherspoon who recently worked with Shelton on the set of popular Hulu series "Little Fires Everywhere," also penned down a touching tribute in honor of the late TV director.
Kerry Washington, who was Witherspoon's co-star on the series, also revealed how much impact Shelton made in her life in a heartrending post she shared on her Instagram page.
Other celebrities who eulogized the independent filmmaker include Judd Apatow, Ava DuVernay, Mindy Kaling, and many more.
Shelton is known for her talent and dedication to work, and she detailed that during a recent interview when she explained how she opted against having a second child with her ex-husband Kevin Seal, instead focusing on making more movies. In her words:
"I decided to put our pregnancy quest on hold. And at some point, pretty early in the process of making this film, I realized and said to myself in my heart, Every baby I have from here on out is going to be a movie."
Despite her insatiable appetite for the arts and filmmaking, Shelton was equally a loving mother to her only son, Milo Seal.
LYNN SHELTON'S PERSONAL LIFE
Lynn Shelton was married to her husband, former MTV VJ Kevin Seal, for many years, and the couple share one son, Milo Seal. Lynn Shelton's husband Kevin Seal is an actor, musician but he is widely known for his stint as an MTV VJ in 1980.
The one-time couple initially lived in New York, where Seal worked as a voice actor before moving down to Seattle.
Back in Seattle, Shelton's career took off as she became a big fish in a relatively small pond. The mother of one began to receive several offers to edit movies, which she ordinarily wouldn't have received back in New York.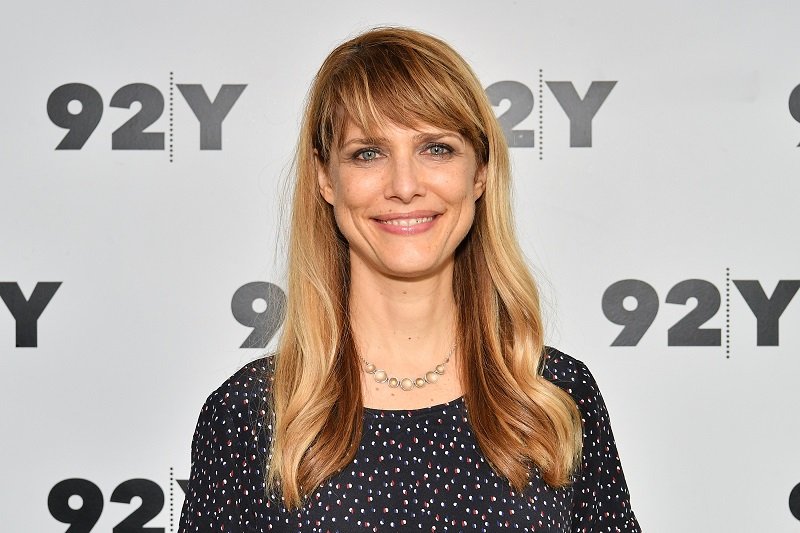 Lynn Shelton on July 11, 2019 in New York City | Photo: Getty Images
While Shelton's career continued to blossom, the couple decided it was the best option for Seal to become a stay-at-home dad to cater to the needs of their son, who was deaf. Despite not being able to be there for her son as she would have loved to, the late filmmaker doted on him and took every opportunity to show off her handsome son on her Instagram page.
Lynn Shelton's son, Milo Seal, is all grown now, and in one of her last Instagram post, the proud mother shared a picture with her son. Sharing the photo, Shelton penned a heartfelt message to her son. She wrote:
"This kid. Thanks, you, for deciding to swoop down from the heavens to make me a mom. And then for sticking around instead of leaving us when you got real sick when you were barely past your first birthday."
After her divorce from her ex-husband Kevin Seal, Shelton went on to date Marc Maron in what turned out to be the last year of her life. Marc Maron is a famous actor, comedian, and podcaster.
Maron has been hosting a twice-weekly podcast, "WTF with Marc Maron" since 2009, in which he interviews various celebrities, most notably among them was his 2015 interview with President Barack Obama.
Before Shelton began dating Maron, the pair had worked together on several occasions, including in 2019, when they worked on the film "Sword of Trust." The standup comedian was also featured on the show "GLOW," which Shelton directed at numerous occasions.
At the time of her death, the pair were collaborating on a new project which Maron claimed would be scripted, unlike their previous movie together, which he revealed was "heavily improvised."
LYNN SHELTON'S CAREER
Shelton was born on August 27, 1965, in Oberlin, Ohio. She began her film industry journey as a film editor and made several experimental short films before making her debut feature film "We Go Way Back," in 2005.
She steadily built a robust profile for herself as an accomplished director, working with some of the biggest names in the business but strictly in line with her vision. She is best known for her independent films such as "Humpday," "Your Sister's Sister," and many more. During a 2014 interview, when speaking about her career path, Shelton told The Times:
"The main reason women make inroads in independent film is that no one has to say, 'I pick you.' I'm not pounding on anybody's door. I'm just making my own way. You can buy a camera for $1,500."
Before her untimely death, Shelton had become one of the most sought after directors for small-screen productions. Rest in Peace.
Please fill in your e-mail so we can share with you our top stories!