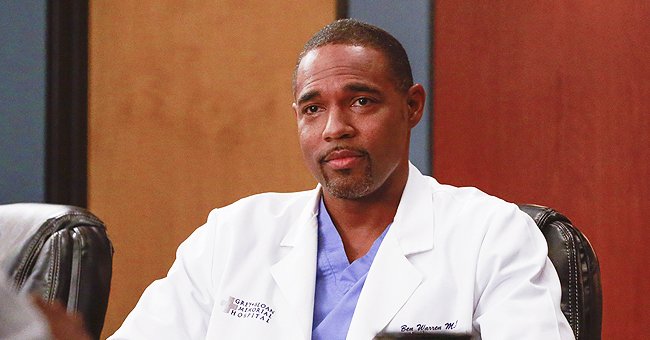 Getty Images
Jason George of 'Grey's Anatomy' Shares Photos with Wife Vandana Khanna and Their 3 Kids

Jason George is a proud father to three kids and husband to his wife of 21 years, Vandana Khanna, whom he posted about on Instagram.
For 21 years, Jason George and Vandana Khanna have been happily married and raising their three children, Nikhil, Jasmine, and Arun.
SWEET TRIBUTE TO HIS WIFE
Recently, the "Grey's Anatomy" actor proudly posted about the "mother to the 3 little #blindians" on his Instagram account.
The Mother's Day tribute featured a collage of three photos, where his wife appeared to be taking care of their kids and bonding with her husband.
Unlike her celebrity husband, Khanna is a star in her own right. She expresses her creativity through poetry, which has won her prizes for her works "The Goddess Monologues" and "Train to Agra."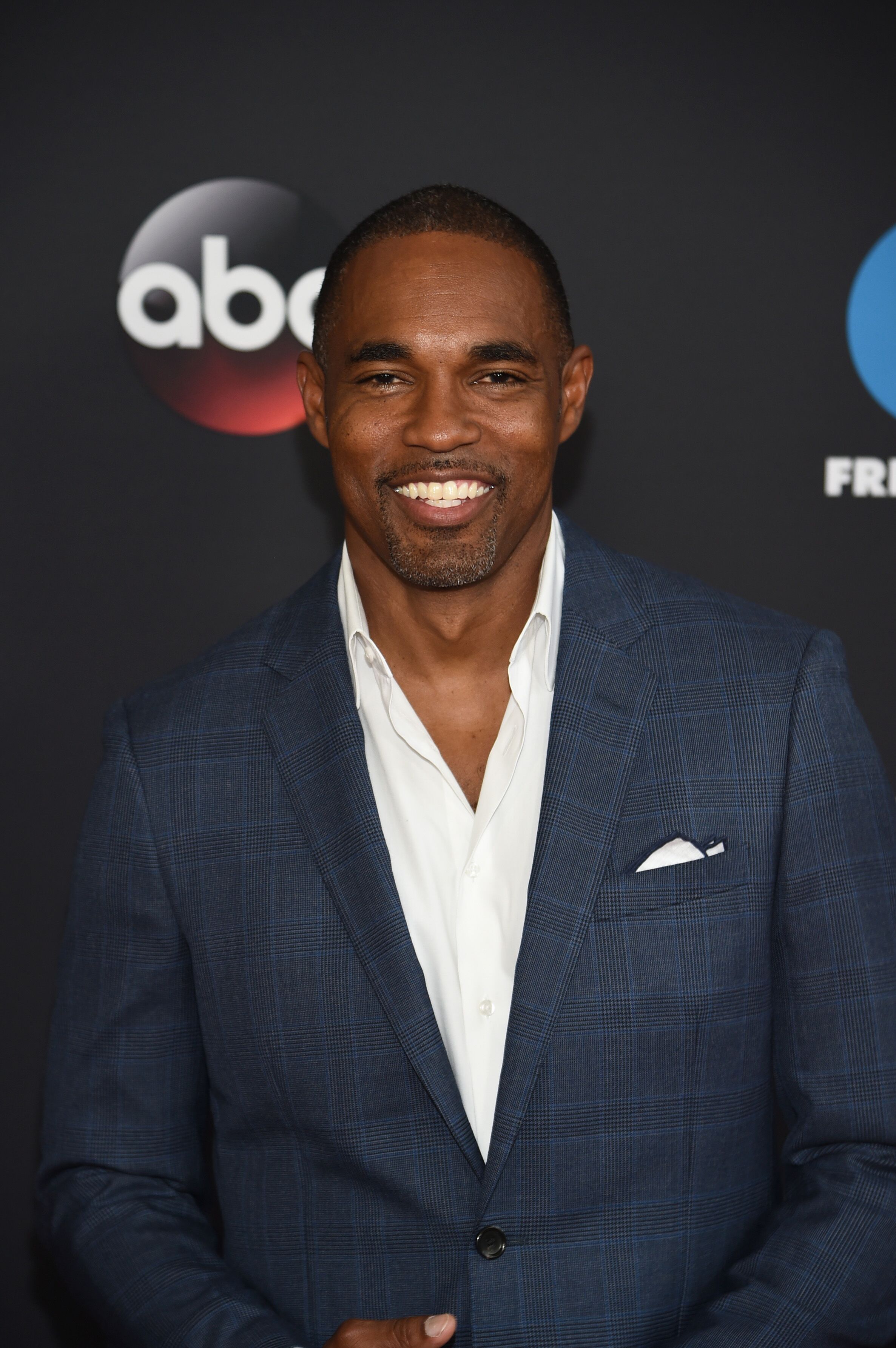 Jason George of Station 19 attends during 2018 Disney, ABC, Freeform Upfront at Tavern On The Green on May 15, 2018 in New York City. | Source: Getty Images
The actor also advised not to leave an argument unsettled just to be brought up months after it has happened.
THEIR LOVE STORY
Khanna hails from New Delhi, India, but grew up in Falls Church, Virginia. Here, she attended the University of Virginia and met George.
In 1999, the two decided to tie the knot and start a family of their own, resulting in three kids, two of whom are twins.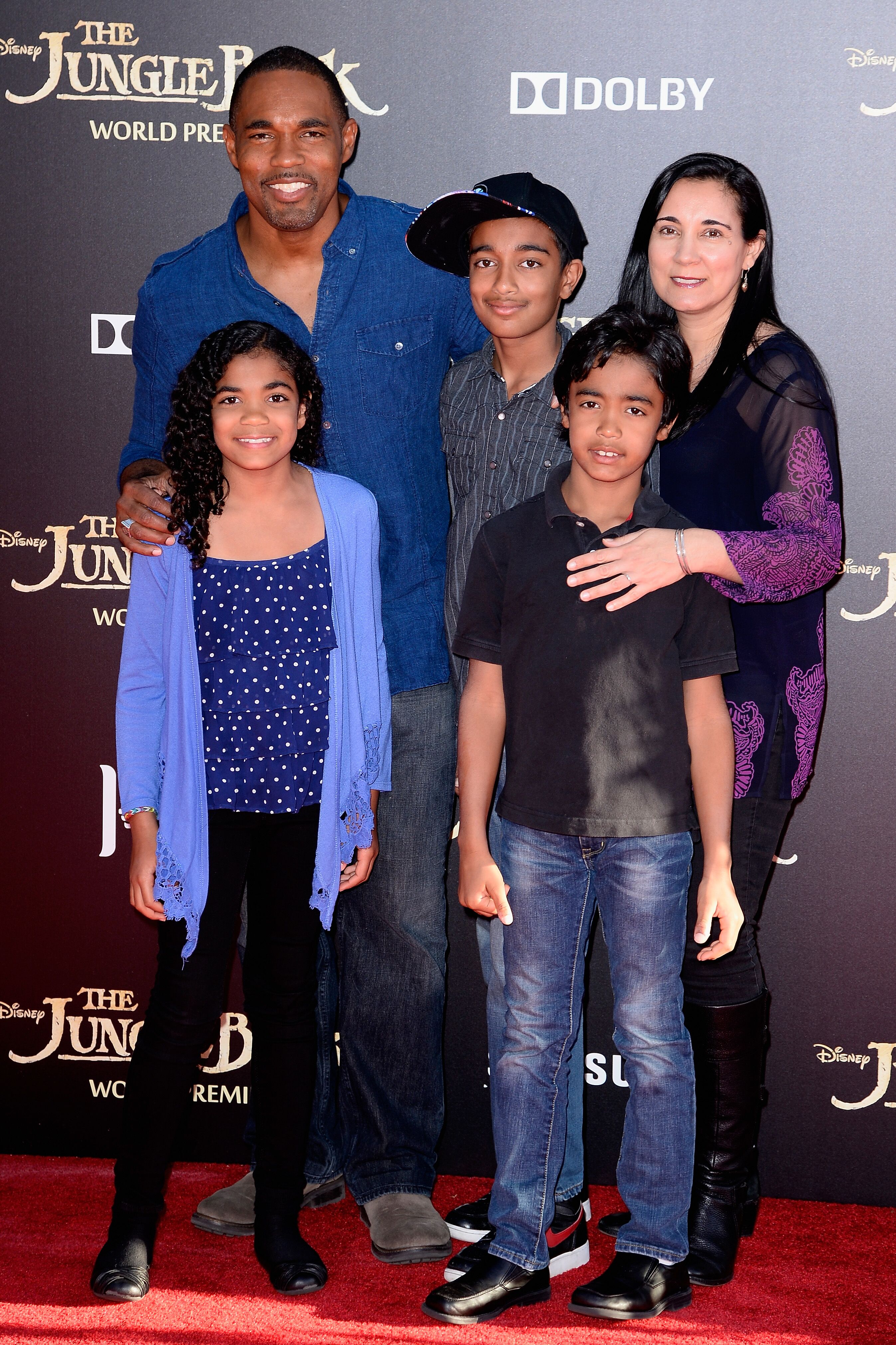 Jason George with wife Vandana Khanna and children Jasmine George, Arun George, Nikhil George, at the El Capitan Theatre on April 4, 2016 in Hollywood, California. | Source: Getty Images
The couple experienced one of the scariest days of their lives when Khanna was about to go into labor. On their way to the hospital, the actor and his wife got into a car accident.
The actor never thought he was capable of having such ill thoughts towards another as the driver of the car that hit them did not check up on their status.
Luckily, the then-pregnant mom was rushed to the hospital just in time for delivery and gave birth to healthy twins.
Although their marriage has been successful, the couple, like all others, have occasional fights resulting from miscommunication.
SECRET TO A SUCCESSFUL MARRIAGE
During his interview on "The Steve Harvey Show," the "Sunset Beach" star admitted to having fair arguments with his wife.
"We fight fair," he shared. "You're gonna have fights because if you're not having fights, you're not being honest. So when you fight, you've gotta be fair about it."
The actor also advised not to leave an argument unsettled just to be brought up months after it has happened.
George is most recognized for his work in "Grey's Anatomy," "Sunset Beach," "Fallen," and "Off Centre." However, he has taken other roles in his career.
Please fill in your e-mail so we can share with you our top stories!