Israel Houghton and Wife Adrienne Bailon Ride Scooter in Sweet Photo from Their Paris Trip
TV host Adrienne Bailon Houghton recently shared a cute throwback picture of her and her husband Israel Houghton riding a scooter, during their trip to Paris.
Beautiful TV personality Adrienne Bailon makes a perfect couple with her husband, gospel singer Israel Houghton. They are currently cooked up together in their home self-isolating. 
Adrienne has been very vocal about her love and affection for Houghton since the two began dating back in 2016. Recently, the delectable actress took her fans down memory lane as she shared a sweet throwback picture of her and her husband.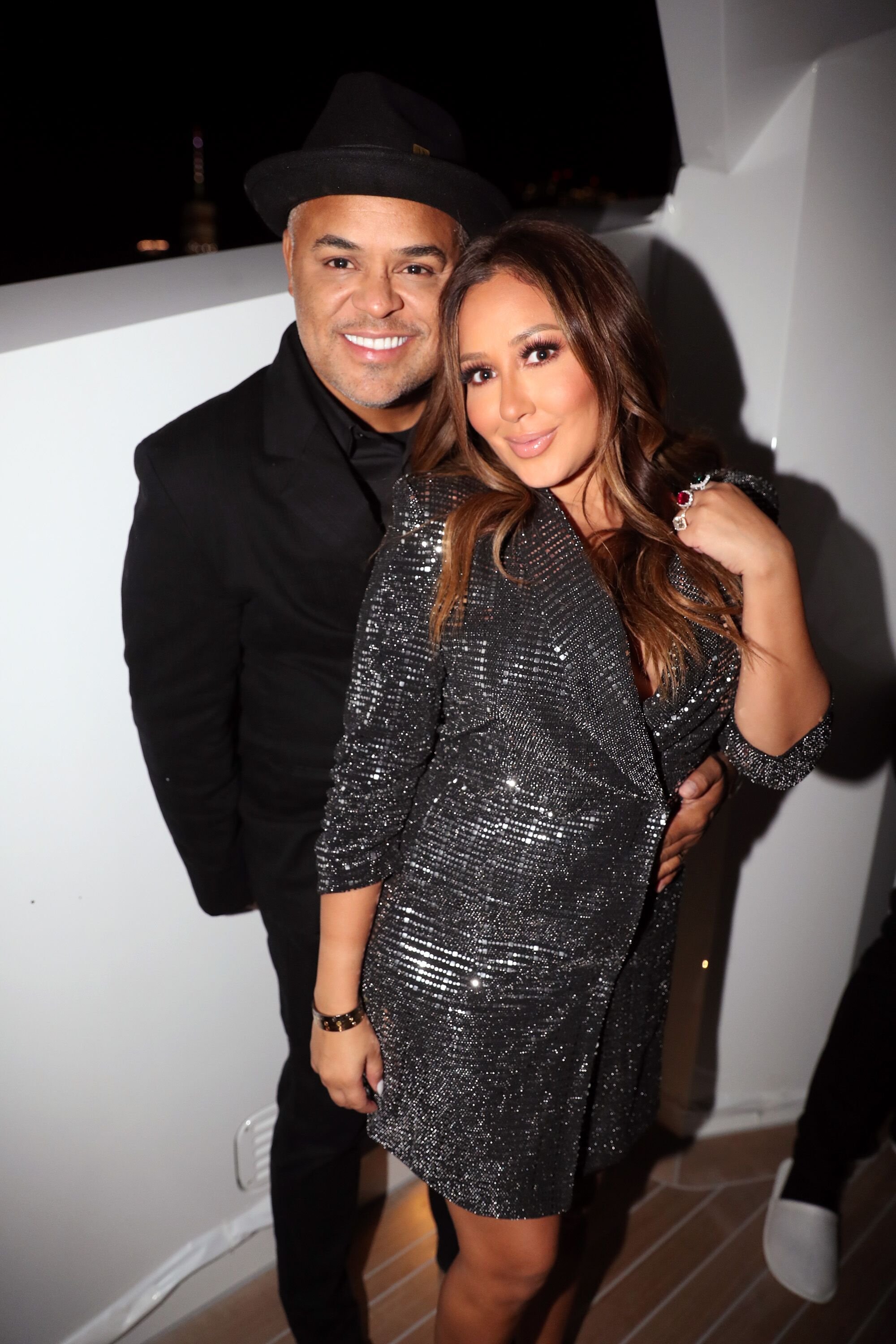 In the picture, the couple can be seen riding on a red scooter through the streets of Paris. While Houghton drives the scooter, Adrienne rides behind him and gives a beautiful pose for the camera. 
Adrienne looked stunning in a two-piece outfit, which she paired with beautiful off-white heels. Houghton, on his part, looked simple in a blue jeans jacket and black pants. She wrote in the caption:
"For, you see, each day I love you more, today more than yesterday and less than tomorrow. #HappilyEverHoughton @israelhoughton."
The lovebirds surely have a thing for Paris, as they have shared many memorable moments in the city. After getting engaged in Paris, the couple returned for an intimate wedding ceremony, which took place at the Hotel Plaza Athénéel in Paris on November 11, 2016.
Although the event was classy, and the atmosphere was filled with love, the lovebirds' road to marital bliss was fraught with many challenges from the onset.
She secretly recorded him on his phone through a voice memo app.
Israel Houghton had barely announced his divorce from his wife of twenty years when he was spotted cozying up to Adrienne during a vacation trip to Mexico. 
The picture generated some controversy, with many alleging that "The Real" co-host was responsible for his divorce. Houghton quickly released a statement shutting down the rumors and defended his wife. The statement read in part:
"I had not even yet met Adrienne during the time my marriage was falling apart…"
During a 2019 episode of "The Real" talk show, Adrienne revealed that she confronted her husband about details of his divorce. She added that Houghton affirmed that he and his ex-wife had filed for divorce with their initials to protect their privacy.
In January 2019, during a Friday episode of "The Real," Adrienne revealed that she had some doubt at the early stages of her relationship with Houghton. 
So she secretly recorded him on his phone through a voice memo app. Thankfully, she found nothing disturbing in the recording, and the couple is closer than ever.
Meanwhile, Adrienne is currently self-isolating with her husband, and she is taking the time to stay fit and get into great shape. The on-screen diva showed off her toned body in a sexy swimsuit video, which she shared on her Instagram page. 
The couple is hoping to start a family together, and Adrienne claims one of the reasons she is making a healthy change is to prepare herself for pregnancy. Here is hoping they get their wish soon.