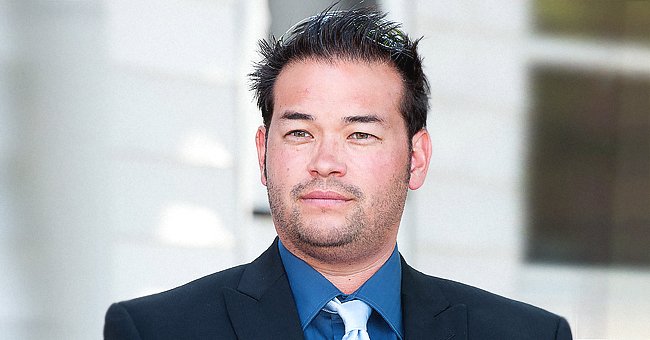 Getty Images.
Jon Gosselin Shares Emotional Message for His Estranged Kids
Jon Gosselin may have a complicated relationship with his eight children shared with ex Kate, but above all, he wishes that they could all feel free enough to "just be together."
During a candid new interview with ET, Jon Gosselin shared that he mostly speaks to two of his children Collin and Hannah, who lived with their dad since early 2018.
When Kate and Jon separated in 2009, the former couple shared physical custody of their eight children while Kate received full legal custody.
The former couple's first two children, twins Cara and Mady are already 19-years-old and attending college, while four of the 16-year-old sextuplets, Leah, Alexis, Joel, and Aaden live with mom Kate.
Consequently, Jon doesn't really speak to his other children, and said during the interview that he wished the "invisible wall" between them could come down so the kids can feel free enough to spend time together and added:
"They should just be able to just get together. I mean, I have no qualms about it. If they wanna go meet each other, just go ahead."
The former "Jon & Kate Plus 8" star also had a special message for his four children currently living with Kate and said that they are "welcome to come over" and visit their siblings Collin and Hannah any time.
Jon said that he decided to reach out through "media channels" because it's "kinda hard" for him to get a hold of the children, so he wanted them to know that he loves them.
According to the reality star, he occasionally runs into Kate with the children since their small town only has a few major stores, but he tries not to make a "big deal out of it" when it happens.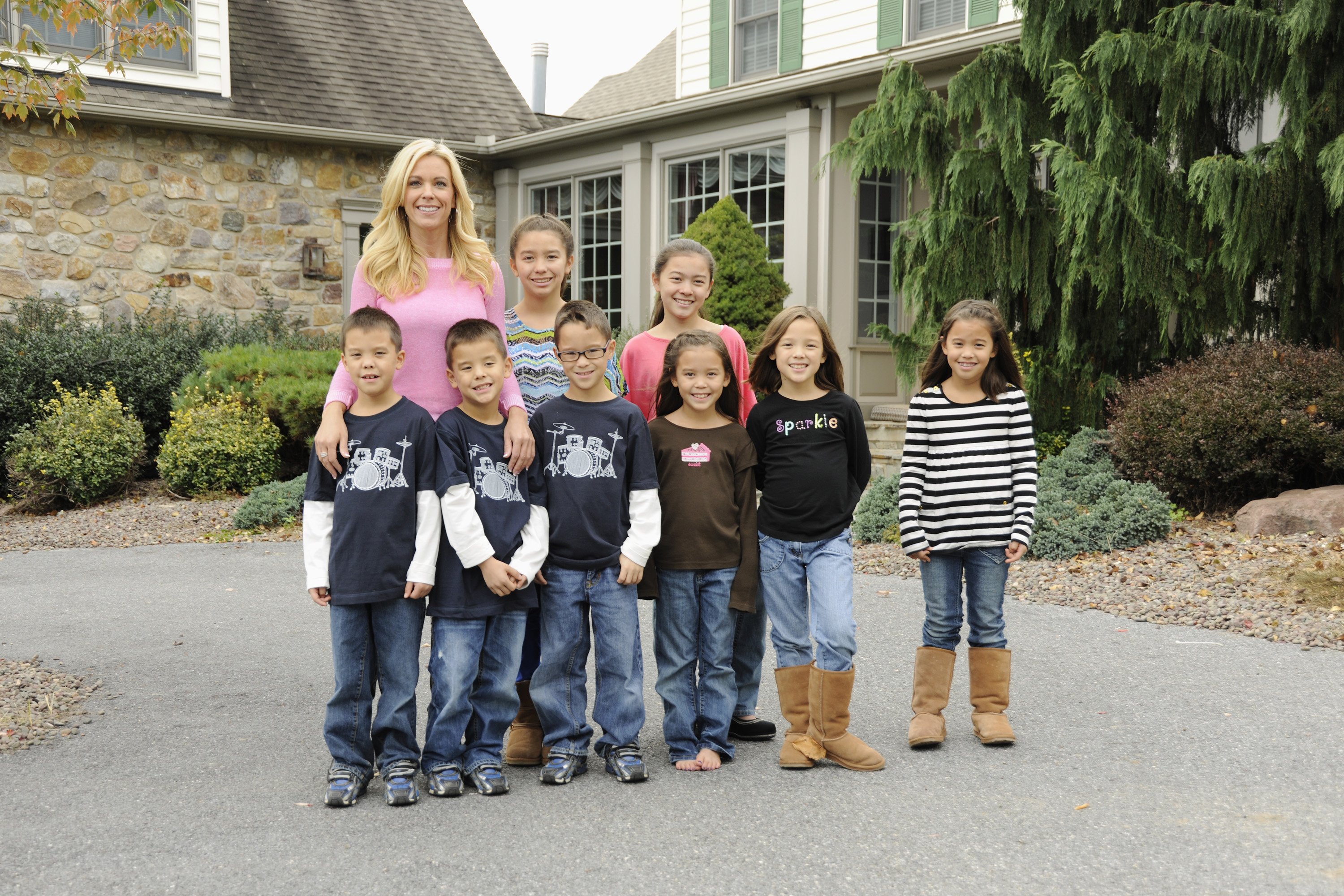 Kate Gosselin with her twins and sextuplets with ex-husband Jon Gosselin in October 2012. | Source: Getty Images.
Jon said that he doesn't want to "upset the balance" the kids have with their mother and added that he hasn't spoken with the twins in about "six or seven years," hoping that they will come and talk to him when they are older.
Having found love with the health professional Colleen Conrad, Jon started dating her about six years ago, but for now, he has no intent on walking down the aisle anytime soon.
The sextuplets turned 16 only a few days ago, and even though social distancing regulations hampered usual celebrations, Kate Gosselin still made sure to make the day festive.
In a picture Kate shared of the special day, colorful birthday decorations made up the background along with party cups and "Hershey's Kisses" cereals for all to enjoy.
Please fill in your e-mail so we can share with you our top stories!