Meet Ex WWE Star Shad Gaspard's Wife Siliana – What We Know about the Former Bodybuilder
Shad Gaspard is married to a former bodybuilder, Siliana Gaspard. Although the couple have been together for nearly eleven years, the mother of one has kept a low profile.
The wrestling community is still trying to grasp the news of Shad Gaspard's disappearance. The athlete got caught up in a riptide while swimming with his son at Venice Beach, California.
Also present at the beach was Siliana Gaspard, Shad's wife of 11 years whom he shares a son with. Although the couple have been together for a long time, very little information is known about the mother of one. Here are five facts many don't know about her.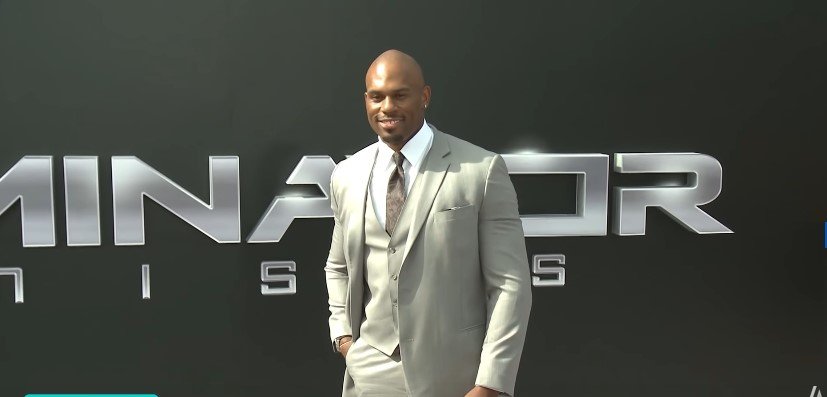 FORMER FITNESS MODEL 
Gaspard formerly worked as a fitness model and a competitive bodybuilder. In 2013 Siliana reportedly revealed that she developed an interest in fitness training after the birth of her son in 2011.
Although pregnancy is associated with weight gain, the mother of one explained that she found her pregnancy weight gain disturbing.
In the summer of 2011, Siliana competed in a National Physique Committee show for the first time. According to her, she decided to compete only two months before it was slated to begin.
But that didn't stop the mother of one from excelling. By the end of the show, Siliana placed second in her class. She then went on to compete in the "Dall, like Europa," which she also won.
CERTIFIED PERSONAL TRAINER
According to Gaspard's Instagram profile, she currently works as a certified trainer and nutritionist. Her bio also includes a link to an application that directly connects a user with Siliana.
On her Facebook profile, Gaspard gave a brief description of herself as the owner of "Destination Luxury Fit Retreats." 
HOW SHE MET HER HUSBAND
Siliana reportedly met Shad in a bar while she was living in Tampa. She showed up at the bar waiting for a guy she was dating at the time but got stood up.
Shad, however, asked the young beauty to dance with him, and they eventually kickstarted their relationship after texting each other for a while.
A NATIONAL TENNIS PRODIGY
Gaspard is reported to be a native of Sofia, Bulgaria, who has lived in various countries, including the United States of America and Canada.
At some point in her life, Gaspard was a nationally ranked tennis prodigy. The sports enthusiast described her mother as a role model due to the strength the elderly woman possessed. 
SILIANA SUPPORTS HER HUSBAND ALWAYS
Following Shad Gaspard's arrest in 2011, Silana Gaspard supported her husband through the ordeal. The athlete had been accused of resisting arrest and jaywalking. Siliana, however, saidd at the time that she believed her husband was only a victim of racial profiling.
She explained that Shad had kneeled to show he was not resisting. This, however, did not stop the officer from shoving his face in the dirt. By July 2011, the jaywalking allegations were dropped.
On May 18, 2020, Silaina took to her Instagram story, where she shared a photo of her husband while declaring that he was missing.
In the post, she revealed that Shad was last seen at the Marina Del Rey Beach in California wearing swimming shorts. The photo was reportedly taken only moments before the wrestler vanished.
According to reports, the former WWE star was one of a group of swimmers who got caught up in a riptide. At the time, he was swimming with his son.
Shad, however, reportedly asked rescue workers to help his son out first. Although the little boy was brought to safety, Shad is yet to be found.
Shad Gaspard was born on January 13, 1981, in Brooklyn, New York, USA, as Shad Chad Javier Romain Chittick Gaspard.
Following Gaspard's exit from the wrestling world in 2010, he delved into acting and has since starred in several movies, including the 2014 "Think Like A Man Too."