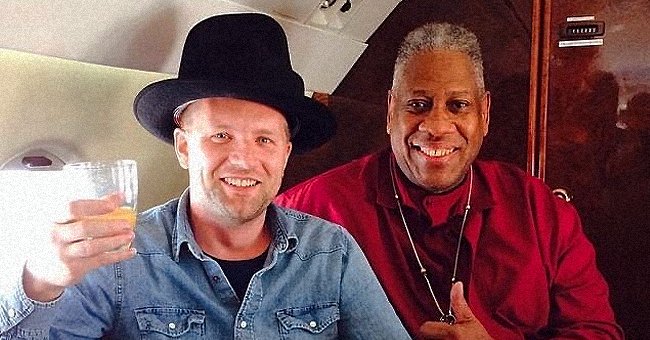 Instagram/andreltalley
Andre Leon Talley Introduces Gifted Photographer behind 'The Chiffon Trenches' Cover Shot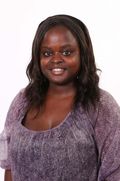 Andre Leon Talley shared more details about his newly released memoir 'The Chiffon Trenches' as he introduced the photographer behind the book cover.
Just days before Andre Leon Talley released his highly talked about memoir titled "The Chiffon Trenches," he gave special acknowledgment to the man behind his book cover.
Talley revealed that Colin Douglas Gray shot his cover. In his caption, he gushed, "the bright young photographer who photographed me for the cover of my memoir. Gray is a graduate of SCAD and resides in Savannah."
Talley shared a photo of himself and his photographer sitting side by side on a private jet. The fashion icon revealed that they were off to an undisclosed destination for SCAD.
The post had many fans looking forward to reading his book, one person said, "cannot wait to turn the pages and absorb everything in your book!" another fan expressed their adoration for the cover.

A fan commented on Andre Leon Talley posing on a private jet with a photographer, Colin Douglas Gray | Source: Instagram.com/andretalley
Talley's book comes amid his estranged relationship with his long-time friend and Vogue editor-in-chief,
Anna Wintour.
Since 1983 he has been working at the magazine until he left his position as a writer and creative director recently. According to PEOPLE, their relationship fell apart shortly after the MET Gala in 2018 when he was dropped from his annual position of hosting the event's red carpet.
While discussing his book during an interview with Gayle King for CBS This Morning, Talley explained the current status of his almost 30-year friendship with Anna, he said:
"I think my relationship is in an iceberg with her. I hope that it will not be that forever."
"The Chiffon Trenches" is Talley's second memoir. It chronicles his friendship with Anna, from which he called his love letter to her, Talley explained:
"It's a love letter about the joys as well as the lows of my life. And the joys of my life have been with Anna Wintour."
Anna is among many of the famous fashion icons he mentions in his memoirs. Talley also shares stories of his friendship with Madonna, Yves Saint Laurent, and Karl Lagerfeld, just to name a few.
Please fill in your e-mail so we can share with you our top stories!