Si Robertson's Life — Inside 'Duck Dynasty' Star's Marriage, Children and His Faith in God
Uncle Si Robertson, better known for A&E's reality TV show "Duck Dynasty," became one of the most popular stars of the show thanks to his affable personality. 
A&E's long-running reality series "Duck Dynasty" followed the lives of the Robertson family and their successful business, Duck Commander, which makes duck-calls for hunting purposes.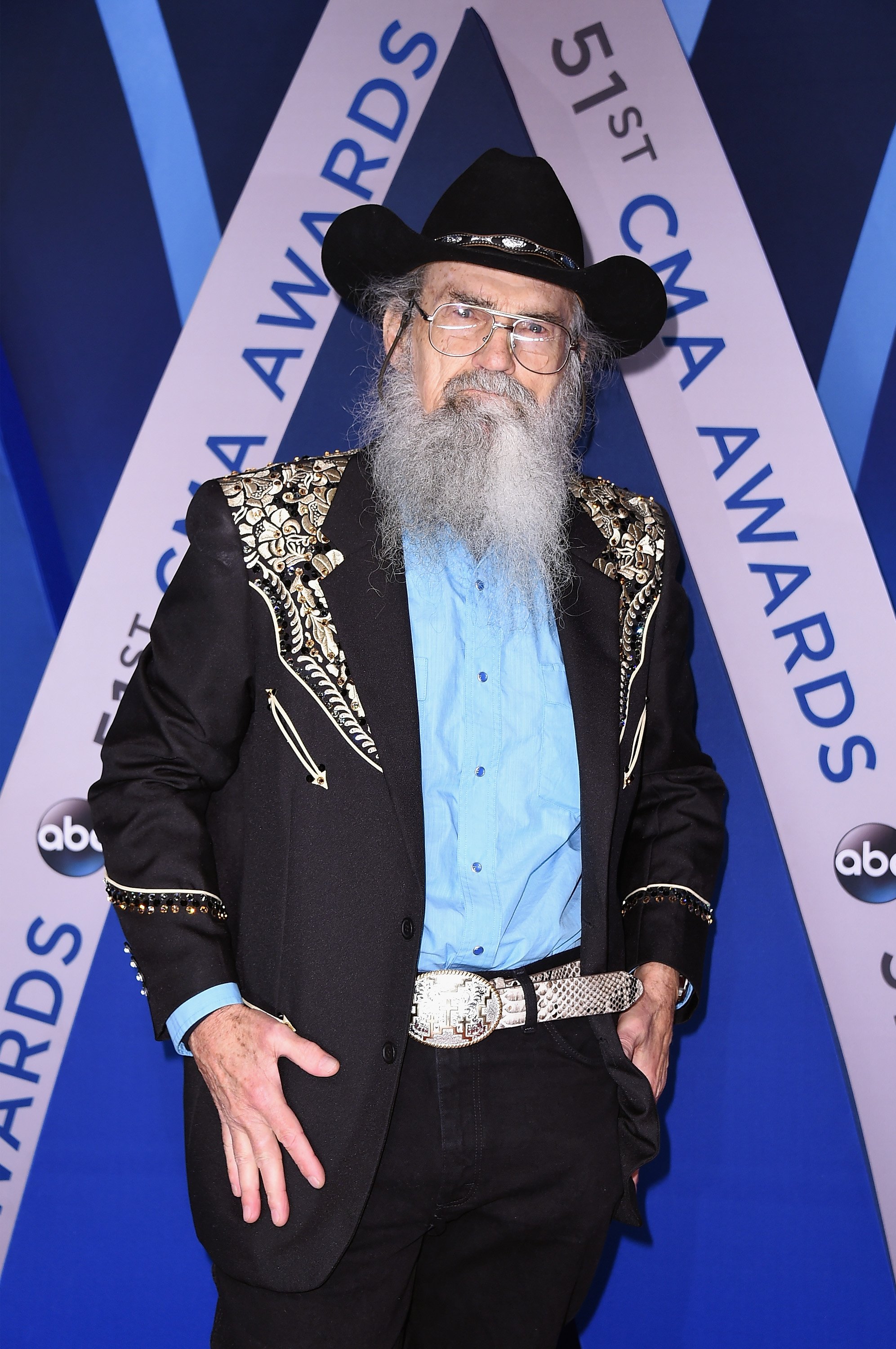 Among the big family, Uncle Si Robertson stood out thanks to his charming personality and ability to turn any story into a musical, quickly becoming a fan favorite and overshadowing his brother Phil Robertson, the owner of the company.
The show ran for five years, and at one point, it was the most-watched non-fiction cable series. It came to an end in 2017 after 11 seasons, and since then, the Robertsons have been doing their own thing.
MEET SI ROBERTSON
Sillas Merritt "Si" Robertson, better known as Uncle Si, is the sixth of seven children. He has four brothers, Jimmy Frank, Harold, Tommy, and Phil, and two sisters, Judy and Jan.
For Si, his faith in God has been the pillar of his happy life, and being on "Duck Dynasty" only strengthened that.
The Robertsons grew up in Vivian, Louisiana and attended Louisiana Tech University but dropped out and enlisted in the U.S Army during the Vietnam war.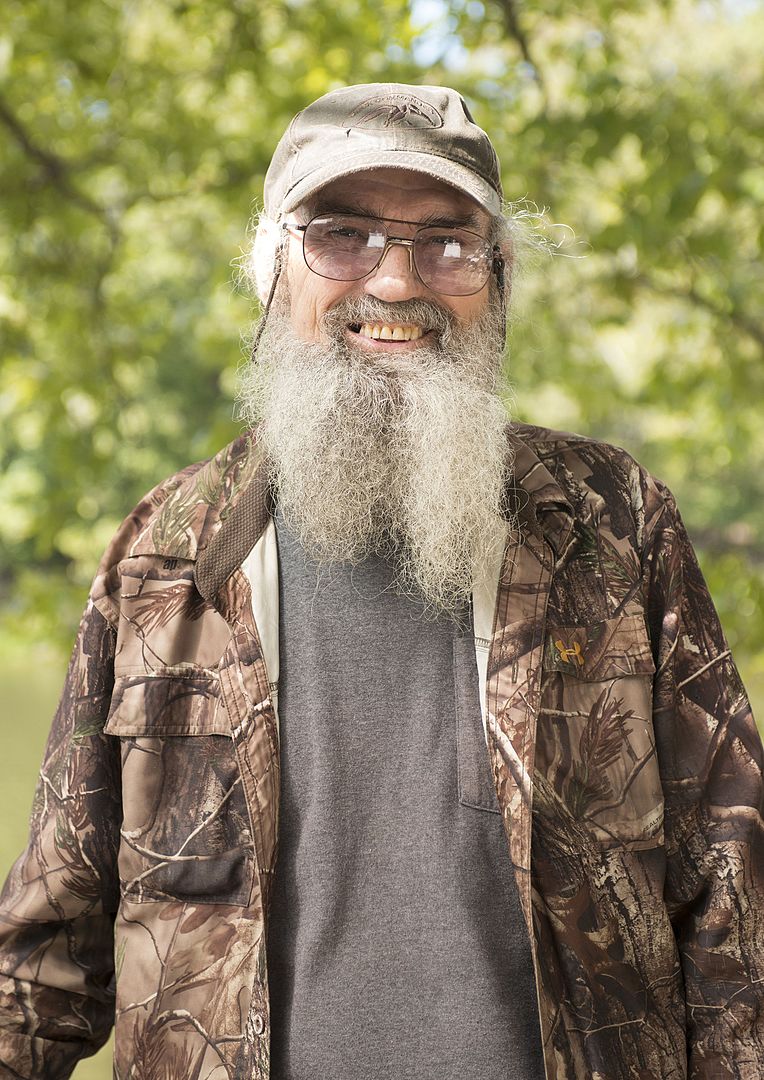 One of Si's favorite stories from his time serving overseas is that his mother sent him a blue Tupperware cup inside a pair of boots. To this day, he still has the cup and is always drinking his iced tea from it.
Si retired from the Army in 1993 and went on to work at his brother Phil's business, Duck Commander.
He's in charge of fashioning the reeds that are inserted into the duck-calls, a job that he often said on the show was so easy he could take naps and distract the rest of the crew, to Phil's dismay.
After the show ended in 2017, Si formed the group Si & the Sicotics alongside his daughter in law, Marsha, and singer-songwriter Bridgette Tatum. They released an EP titled "As Seen on TV" in 2018.
The 72-year-old star is also a book author, after releasing the New York Times best-seller "Si-Cology: 1: Tales and Wisdom from Duck Dynasty's Favorite Uncle" in 2013.
In the book, Uncle Si wrote about his life as a war veteran and the effects it had on his mental health. He also spoke about his faith and how important religion has been to his family, and of course, he mentioned his wife and kids.
SI ROBERTSON'S WIFE
Although Si's married life was never shown on the series—leading some female fans to approach him with marriage proposals—the truth is he has been married to Christine Robertson since 1971.
Talking to ABC News, Si said Christine is the woman who has his heart and joked, saying he had to ask her at least 100 times to marry him before she finally accepted.
In his book, Si revealed that Christine didn't want to marry him at first because she had been married once before, and her husband left her when a doctor told her she couldn't have children.
"I said, 'Hey, don't worry about that. The doctors don't have the final word. I believe in a higher power,'" Si recalled while talking to Fox News, and in the end, he got what he calls "two miracle babies."
The couple tied the know while Si was still serving in the military. That meant he was always traveling back and forth, but still, in 1972, he arranged for a fertility doctor from the military to help Christine.
She had been diagnosed with Asherman's Syndrome, a condition in which the scar tissues form inside the uterus, and that can cause infertility and miscarriages.
Christine went under surgery to fix the problem in July 1973, and a year later, she moved with Si to Germany. By December 1974, Christine became very ill.
She thought she had the flu, but a friend she had made in the base suggested her to get a pregnancy test, although Christine didn't want to get tested because she didn't think she might have been pregnant.
However, the friend convinced her to get tested and later called the hospital, pretending to be her and got the good news, Christine was expecting her first child.
SI ROBERTSON'S CHILDREN
Christine and Sy welcomed their first child, daughter Trasa Robertson, in 1975. Two years later, she got pregnant with their second child, but it was a high-risk pregnancy, and the baby was born seven weeks before his due date.
Scott Robertson had to stay in ICU and went under surgery at three-days-old because his liver wasn't functioning correctly, and he had high levels of bilirubin.
Eventually, Si and Christine found out that the problem had affected Scott's brain too, and he dealt with mental health issues since he was around five years old, as Si explained:
"He had some serious problems. The doctors finally figured out the medicine he needed, and then everything was fine. Sometimes it's necessary to medicate."
As an adult, Scott followed Si's steps and enrolled in the U.S Army. He served eight rounds in Iraq and, at his return, was diagnosed with PTSD.
"My son had that post-traumatic stress from what he saw over there," Si told Fox News. He recalled that one day Scott's wife Marsha Robertson called him asking for help because Scott was out of it, and afterward:
"We got to talking, and he said, 'Dad, you've got to understand. I've got three years of that in my mind.'"
Because of his son's experience and his own as a veteran, Si started to rally around for better treatment of veterans. "Look, we send them off to war, OK? We send them over there, and we ought to look after them when they come back," he said.
As for Trasa, she married Kyle Cobern, and after graduating with a political science degree from Texas A&M University, she moved with him to his hometown, Burst.  
There, she eventually became involved in the City Government, serving on the Library Board in 2015, and the City Council since 2016. She's also a mother to four sons.
SI ROBERTSON ON FAITH & MARRIAGE
For Si, his faith in God has been the pillar of his happy life, and being on "Duck Dynasty" only strengthened that.
He said that his belief in God and what he's done for his family is what has kept him going through all of his life, including overcoming some awkward moments in his marriage without thinking one about divorce.
Si said he always advises young couples to learn how to laugh about their own mistakes and to agree to disagree in some quarrels.
"And when you go to bed at night, kiss each other and tell each other that you love each other," he concluded. "Don't go to bed mad. Life is too short. Keep it simple."