Niecy Nash of 'Uncorked' Flaunts Curvy Figure in Ripped Jeans and Black Top (Photo)
Award-winning Actress Niecy Nash shows off her beautiful plus-sized body in new mirror pictures, which she shared on Instagram.
Niecy is looking gorgeous, even in casual clothes. The "Claws" star took to Instagram to share a post that had three photos of herself. The actress struck different poses as she took the snapshots with her phone. She rocked a tight black top, which showed her cleavage and a pair of ripped jeans.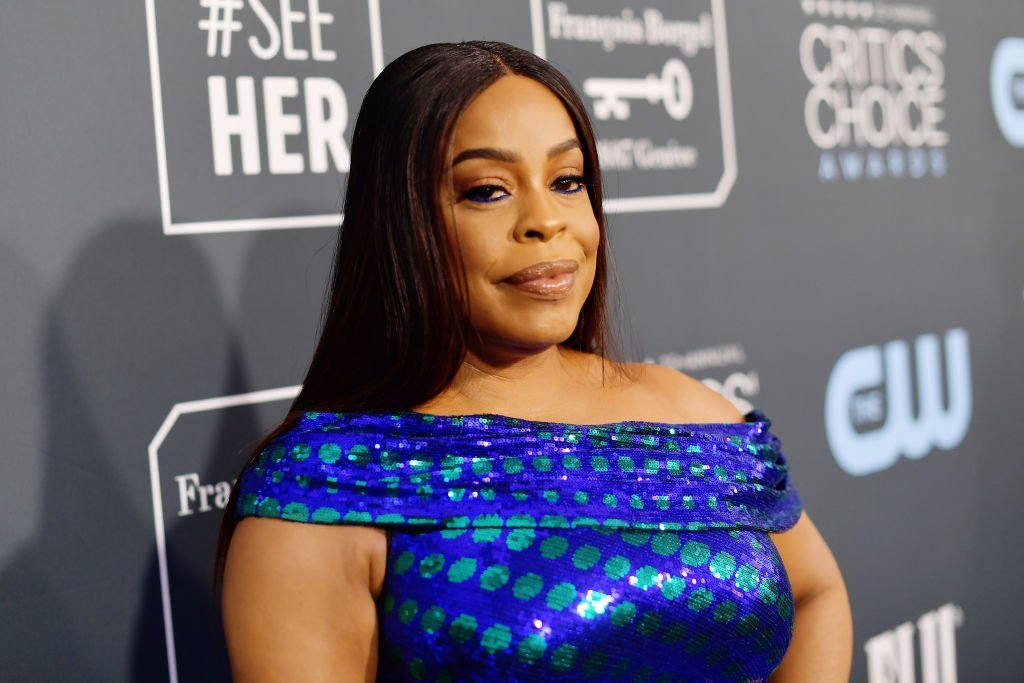 She had stylish silver slides on her feet and topped off the entire look with a black wig that cascaded down to her breasts.
In one of the pictures, she added a beautiful patterned purple jacket that complemented the fit nicely. It seems that she had been talking to Sherri before she decided to retire for the night as the post was captioned:
Goodnight @sherrieshepherd I will let you annoy me tomorrow ?
Niecy Nash is an Emmy award winner who has acted in lots of shows and movies since the mid-nineties.
Nash is said to be an actress with a very high level of versatility because she can bring a character to life, be it a funny or a serious character.
...it was a big surprise when they made their separation public last year
The mother of three is currently playing the role of Desna Simms as the lead actress in the TNT comedy series, " Claws."
Niecy who had her breakout role in "Boys On The Side" at the age of 25 as always fought for parts instead of expecting the pieces to fall in her lap. She said:
"In the African-American community, sometimes it's about creating the role as opposed to waiting for somebody else to write it."
Away from her career as an actress, the 50-year-old has a family of her own. It currently consists her three kids, Dia, Donielle, and Dominic. 
She shares them with her first husband, Don Nash, who is an ordained minister. The mother of three got married to him at the age of 22, but things ended in divorce back in 2007.
About four years later, Nash got married again, and this time, it was to Engr. Jay Tucker in the Church Estate Vineyard, which is located in California.
Niecy and Jay seemed to be the model couple during their marriage, and the actress even shared marriage advice in her book, " It's Hard To Fight Naked."
Since it looked like everything was going well between the two, it was a big surprise when they made their separation public last year.
There have been rumors as to why the couple went their separate ways, but Niecy is yet to speak on it, and the actress is currently trying to live her best life.