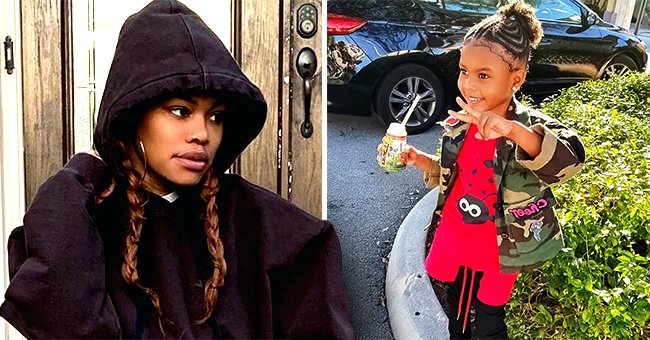 Instagram/babyjunie4 Instagram/teyanataylor
Teyana Taylor's Daughter Junie Throws Sass as She Calls Herself Boss While Riding a Car

Teyana Taylor's adorable daughter Junie climbs on a convertible Maserati while sporting her own clothing line, calling herself a "boss" while at it.
Junie Shumpert is one intelligent little kid, and she's proven that time and time again with her many antics. This time, she called herself a boss while having a photo shoot for her own Jujubeez Clothing line as she drives a Maserati.
Amused by her daughter's sudden sass, Teyana shared the clip on Instagram, revealing that Junie directed her own shoot for the Jujubeez line and even shut down a simple question she asked.
JUNIE THE MODEL
Junie Shumpert is no stranger to modeling, as the 4-year-old has been posing for pictures since she was a baby. This time, her newest project is a clothing line called JujuBeez, and there's no better model for it than Junie herself.
The line is an ode to Junie's many iconic fashion looks that she now hopes to share with kids her age as well. Since she was young, she's always been known to rock the best outfits, and that's prompted her parents to start a line for her.
A SURPRISING WELCOME
Four years ago, Teyana and Iman Shumpert delivered their daughter in the most unusual way. Arriving three weeks earlier than she was supposed to be born, the singer didn't realize she was in labor until she felt Junie's head.
At the time, she had no choice but to deliver Junie at home, particularly in their bathroom. Iman was there to guide her as a 911 operator coached him. Minutes later, an ambulance arrived and Iman cut the umbilical cord between Junie and Teyana.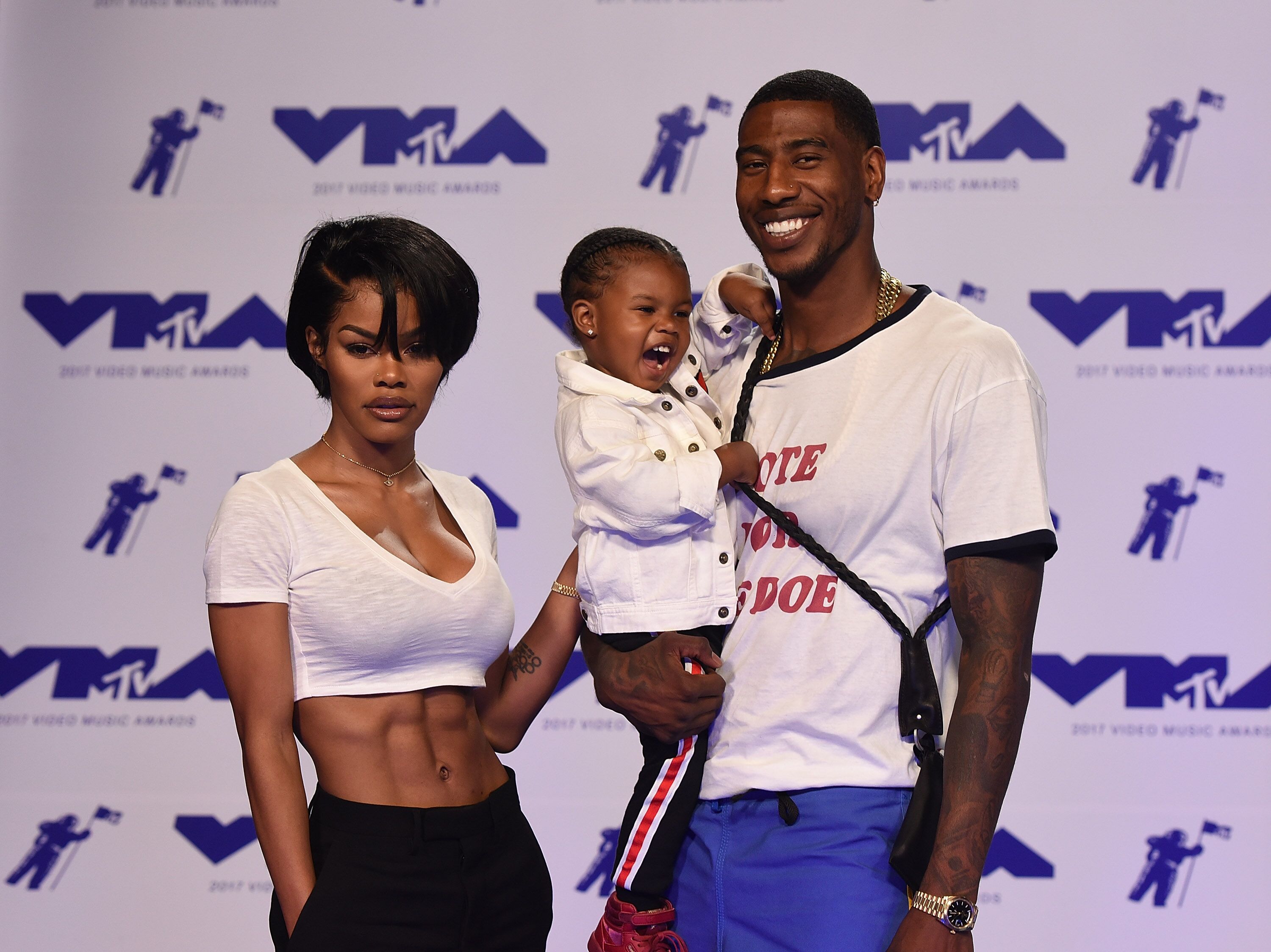 Teyana Taylor, Iman Shumpert, and their daughter, Junie at the MTV Video Music Awards in August 2017. | Photo: Getty Images
A WORKING FAMILY
Since then, the adorable family of three has been inseparable. The proud parents are there in every milestone that their daughter has, and she often accompanies them when they're working. Junie often joins her mom on concerts, even making an appearance on the show "Rhythm and Flow."
This time, the little girl is off to work herself, as she is the official model for Jujubeez. As she now refers to herself as a "boss," working seems to be a piece of cake to her as she enjoys what she's doing.
Please fill in your e-mail so we can share with you our top stories!