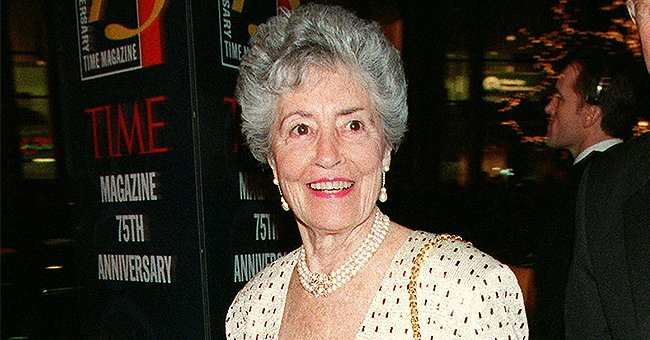 Getty Images
Bill Clinton, Anderson Cooper and Others Mourn Late Astronaut John Glenn's Wife Annie

Annie Glenn, the widow of the late astronaut and U.S. Sen. John Glenn, has died of COVID-19-related causes at 100.
NBC News has announced the death of Annie Glenn, who is the widow of astronaut and U.S. Senator John Glen.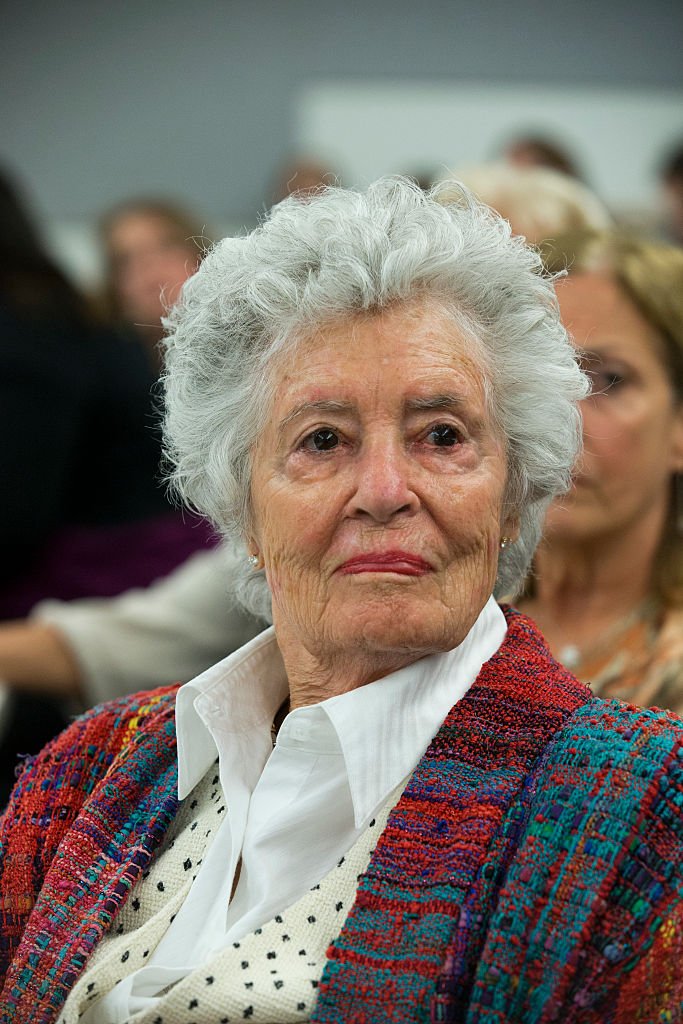 Annie Glenn, wife of astronaut and U.S. Senator John Glenn at the Lyndon Baines Johnson Library on Feb. 20, 1962, Texas United States. | Photo: Getty Images
A spokesperson for the Glenn College of Public Affairs at The Ohio State University, Hank Wilson, said that she died of COVID-19 related causes at a nursing home close to St. Paul, Minnesota.
[Annie Glenn and John Glenn were] married for 73 years before John died in December 2016 at the age of 95.
Soon after NBC News announced her death, several public figures took to their social media platforms to mourn and pay tribute.
While Bill Clinton tweeted that the 100-year-old's "courage inspired so many throughout her life," Anderson Cooper remembered her on his show, "Anderson Cooper 360°."
Captain Mike Forman shared that she was a good friend and the official Twitter page for the National Air and Space Museum wrote that Annie "was a source of strength to her husband John during his time in the space program and U.S. Senate."
Even the Governor of Ohio, Michael DeWine, wasn't left out as he tweeted that he and his wife, Frances Struewing, were saddened by the news of the communication disorders advocate's death.
ABC News recalled that Annie became a famous woman when her husband became the first American to orbit the Earth.
However, she stayed away from the spotlight due to the severity of her stutter – a condition that later led her to advocate for people with speech disorders. Daily Mail added that Annie underwent a program that empowered her with skills that helped her control her stutter.
The program she undertook at the Communications Research Institute at Hollins College – now Hollins University – in Virginia, also equipped her with public speaking techniques.
In 1998, Annie showed just how comfortable she had become in the spotlight when she admitted that she had some reservations about her husband's second trip to space.
The couple was married for 73 years before John died in December 2016 at the age of 95. In February 2017, Fox News reported that John's widow made it known that she missed her husband when she stated:
"It's just awful, because we've known each other since we were 2 years old, and he and I, we were both on the same side."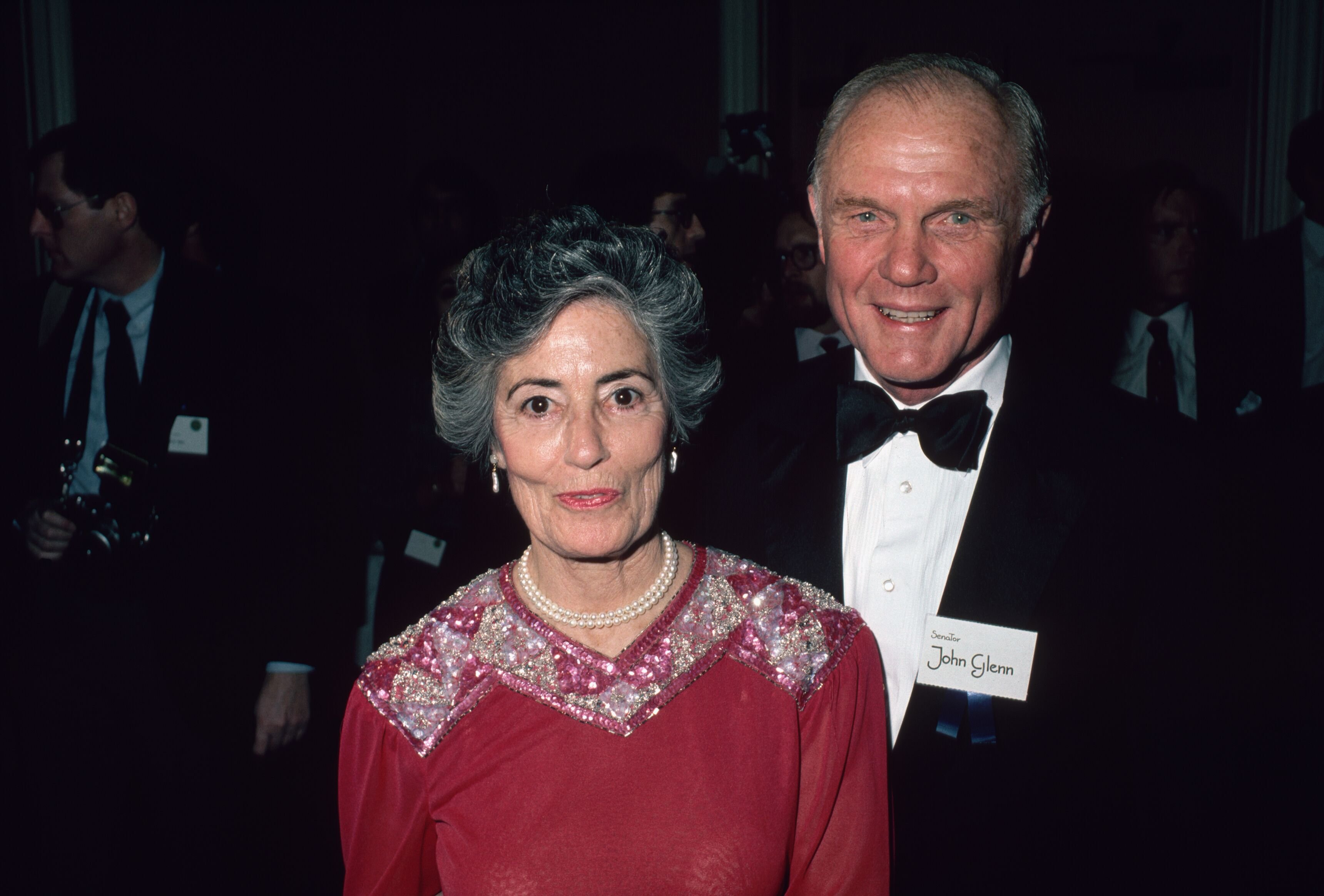 John Glenn Standing with His Wife, Annie Glenn for a portrait on December 01, 1983 | Photo: Getty Images
John's memorial service was attended by hundreds, including several dignitaries.
Please fill in your e-mail so we can share with you our top stories!