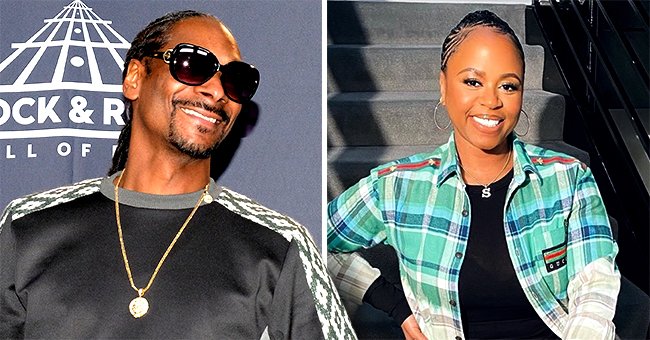 Instagram/bosslady_ent GettyImages
Snoop Dogg's Wife Shante Looks Fit in Black Tights and Hoodie in a New Video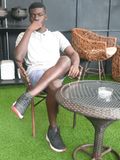 Legendary rapper Snoop Dogg's wife, Shante Broadus, who joined forces with Beyond Meat to feed those in need during this period, shared a video In which she rocks a black hoodie and skintight black tights.
The effects of the novel Coronavirus pandemic has been felt in almost every sector as most cities within the United States are currently in full or partial lockdowns. Consequently, many families have been pushed to the brink as food shortages continue to linger, and the fates of several jobs hang in the balance.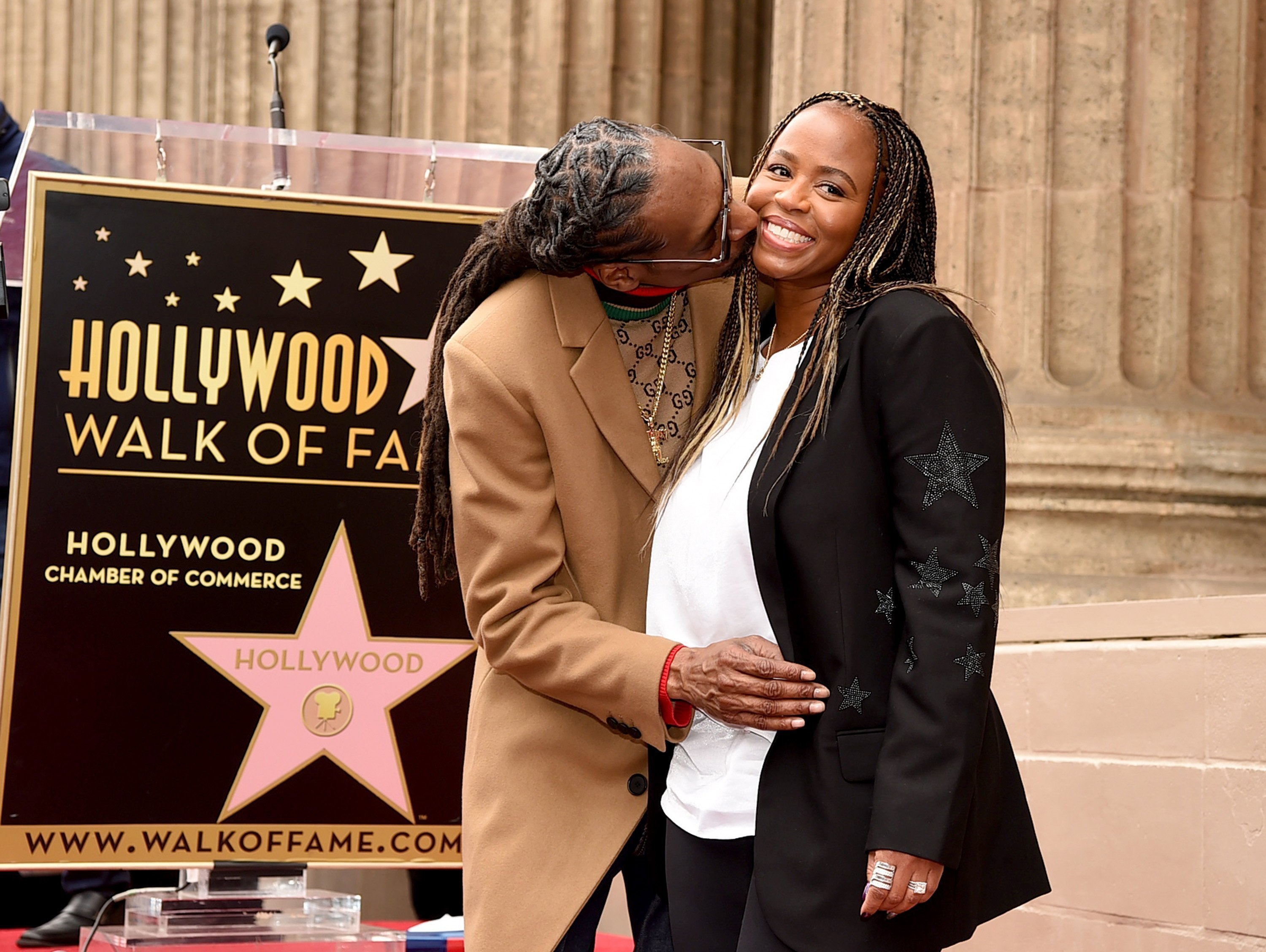 Snoop Dogg, with his wife Shante Broadus, is honored with a star on The Hollywood Walk Of Fame on Hollywood Boulevard on November 19, 2018 | Photo: Getty Images
In a move that is quite laudable, Snoop Dogg's wife, Shante Broadus, recently partnered with Beyond Meat to give meals to those who are in need during these difficult times. Shante took to her Instagram to share the news and also appreciate Beyond Meat for the kind gesture.
Shante Broadus shared a video in which she rocks a black hoodie that had her moniker "Boss lady" customized on it. She completed the look with a body-hugging black tight, that showed off her legs. The reality TV star captioned the video, writing:
"Thank you to @beyondmeat for allowing my family to give meals to @hashtaglunchbag + @thinkwatts Beyond Meat has made a pledge to donate over 1 million Beyond meals to those in need ..."
Shante also shared another short clip of her and Snoop Dogg making a red carpet appearance at a Beyond Meat event. She ended her post by urging her followers to stay safe and continue to self-isolate.
Snoop Dogg and Shante were high school sweethearts, and the couple got married in June 1997 at The Ritz Carlton Hotel in Marina Del Rey, California.
In 2018, Instagram model Celina Powell alleged that she had an affair with Snoop Dogg
The duo is one of Hollywood's most admired couples and has three children, Cordé, 25, Cordell, 23, and one daughter, Cori, 21. Despite being married for over two decades, the couple has experienced some ups and downs in their marriage.
Notable amongst the downtimes was Snoop Dogg filing for divorce in 2004. In an interview with MTV, the rapper said:
"This music industry is a mother, man, and it'll take your vision and blur it. But God is good, so I understand that I need my wife and my kids in my life — so I threw the papers away."
During that period, the couple's daughter Cori Broadus was diagnosed with Lupus and the family rallied together to help her win the battle against the disease.
Today, Cori is a healthy, beautiful young woman, but her health scare strengthened the connection between her parents, and in 2008, the iconic rapper renewed his wedding vows with his wife.
The drama didn't end there, and in 2018, Instagram model Celina Powell alleged that she had an affair with Snoop Dogg. The rapper never responded to the cheating claims, but Shante posted some cryptic messages shortly after.
Despite the cheating allegations, the couple is still growing strong together and will be celebrating their 23rd wedding anniversary in a few months.
Please fill in your e-mail so we can share with you our top stories!