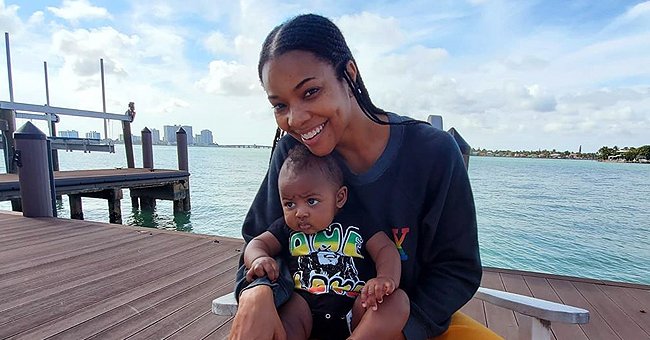 Instagram/gabunion
Gabrielle Union's Daughter Kaavia Cries and Throws Phone Away – Watch Her Funny Tantrum

Dwyane Wade and Gabrielle Union's daughter, Kaavia James, is famous for being the "Shady Baby' on the Internet but showed her angry side in a recent video where she cried and tossed the phone around.
Kaavia James showed her "cry baby" side in a recent video that her mother shared on her Instagram page. The famous "Shady Baby" was in no mood for making shady faces in her bid to get her mother's attention.
In the video, Kaavia is seen throwing her phone away, after which she would cry out loud at intervals. It looked as though Kaavia's parents were tired of her tantrums as no one came to her rescue during her fits.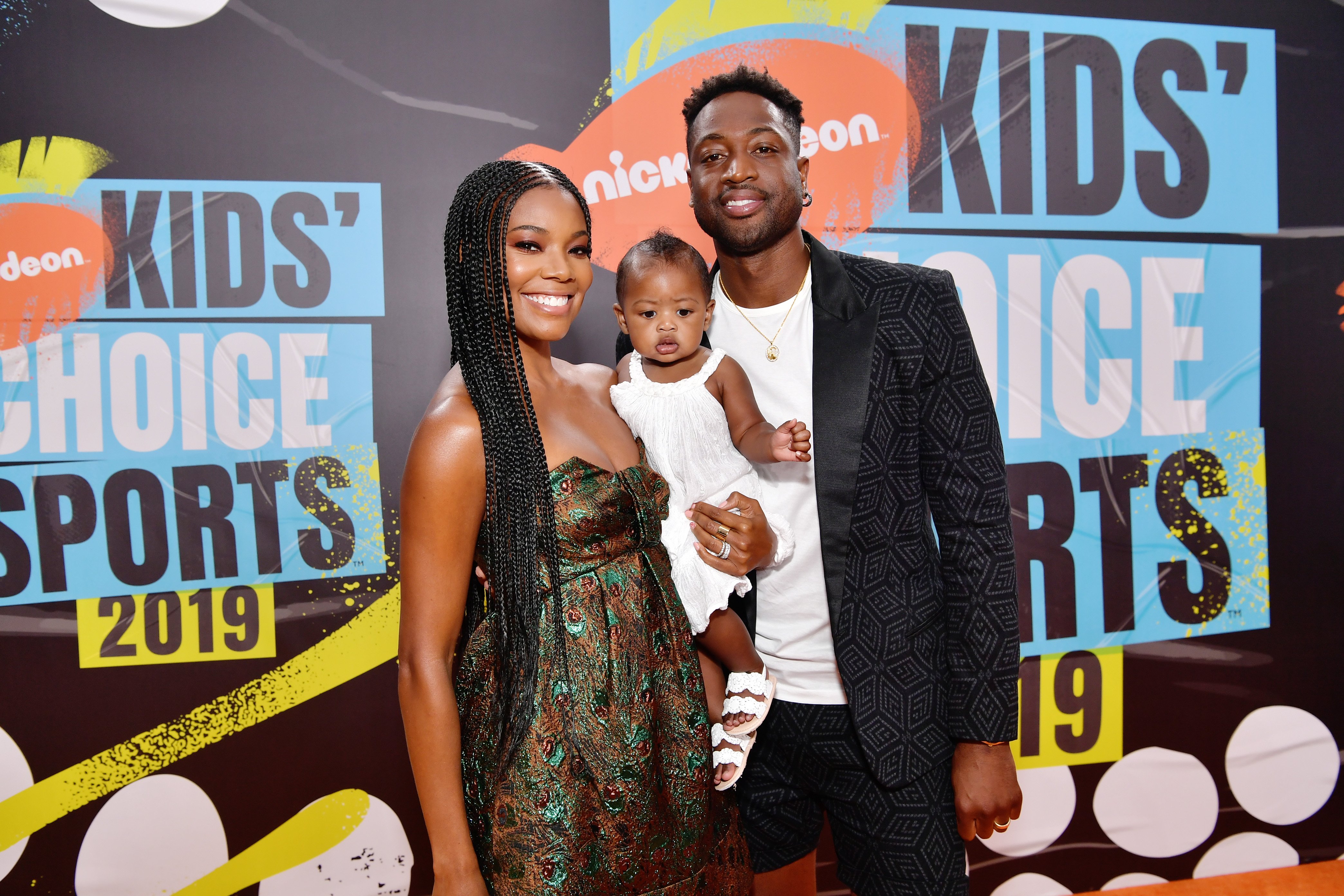 Parents Gabrielle Union and Dwyane Wade with their daughter, Kaavia James attending Nickelodeon KIds' Choice Sports 2019. | Photo: Getty Images
However, the little tot didn't give up, but continued with her acts, knowing she would win in the end. If the video wasn't hilarious enough, then the caption that followed certainly was.
The caption began with the title, "Toddler Tantrum Mixtape Volume 1.5." It said though the little tot understands that she's new to the game, she had mastered tantrums during the week, having put her all into learning the craft. She also wrote:
"The art of the tantrum is a dish best served cold. Just when their breathing has returned to normal. You go for it. The big people pretend to ignore you. They can't."
Continuing, Kaavia noted that her parents may act like nothing was happening, but they were crumbling inside. She urged her fellow kids not to give up because they always have their parents on the ropes.
Kaavia advised other kids to let her highlight tosses inspire them, adding that she knew the phone she was tossing was broken, which was why her parents gave it to her, and why she tossed it with everything in her.
The proud mother wrote about her fears of being Kaavia's mother, and how her precious daughter always reassured her that she could handle the situation.
Kaavia has been quarantining with her parents in their home and has enjoyed some fun time with them in that period. Her mother shared an adorable picture on Instagram, showing her and the little tot having a mother-daughter picnic.
In the picture, mother and daughter were seated on the grass, enjoying the sun, and even shared a high five. Gabrielle Union flaunted her fantastic figure in a striped swimsuit, and dedicated her caption to Kaavia, writing:
"You got this girl. I got your back. Sometimes a well-timed high five is enough to get you through to the next day. Love & light, good people."
Kaavia turned one in November 2019, and to mark the celebration, her mother wrote her a beautiful message. In a post on Instagram, the proud mother shared a video montage of Kaavia's precious moments from the past year.
In the sweet caption to the video, the proud mother wrote about her fears of being Kaavia's mother, but how her precious daughter always reassured her that she could handle the situation.
Mother and daughter have enjoyed some truly memorable moments together. They have shared some of those moments with their fans either on Union's Instagram page or on Kaavia's, which is operated by her parents.
One of those memorable moments came in September, two months before Kaavia turned one, where her mother dressed her up like a "Bring It On" cheerleader, which brought back memories of Union's portrayal of a cheerleader in the 2000 movie of the same title.
Please fill in your e-mail so we can share with you our top stories!