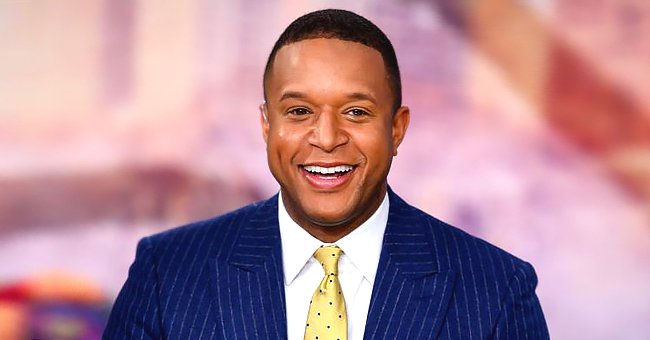 Getty Images
'Today' Anchor Craig Melvin's Family Wishes Him Happy Birthday on Air

Craig Melvin is another year older, and his family celebrated in the sweetest way while he worked. His co-host also assisted in making him feel special.
On Wednesday, Craig Melvin turned 41 years old and celebrated the big day with co-hosts Hoda Kotb and Savannah Guthrie on the "Today Show." There were also some surprise guests.
During the heartwarming segment, Melvin welcomed wife Lindsay Czarniak and their two children, son Delano and daughter, Sybil via video call. The post is found below.
MELVIN'S FAMILY CELEBRATES B-DAY
In the clip, Kotb suggested that perhaps Czarniak and the kids would like to sing Happy Birthday to their dad along with some friends. The woman eagerly agreed.
With that, a group of people sang the traditional song for Melvin, who wore a bright smile as he stood taking in the gesture. There were more good things in store, however.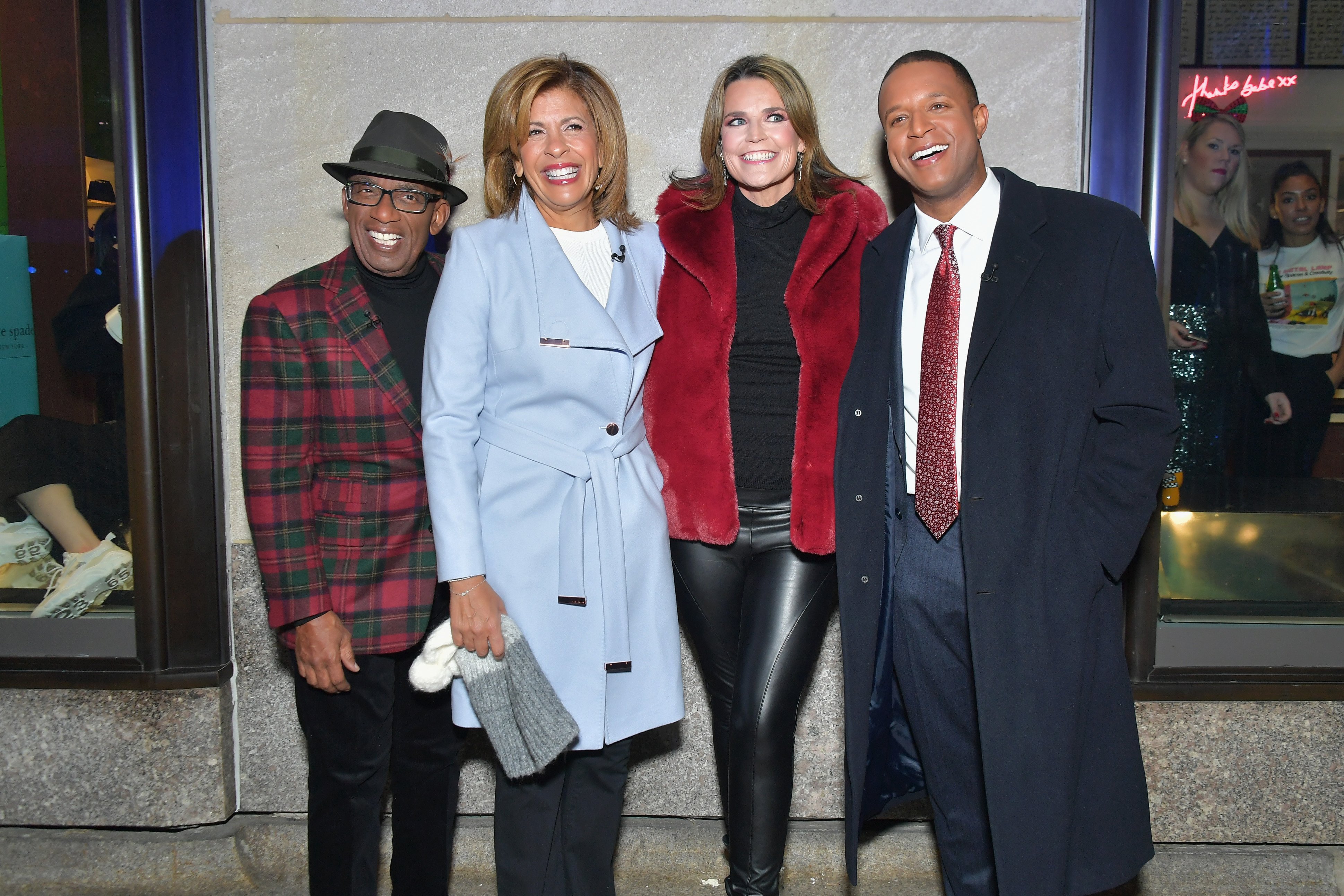 Al Roker, Hoda Kotb, Savannah Guthrie, and Craig Melvin host the 86th Annual Rockefeller Center Christmas Tree Lighting Ceremony on November 28, 2018, in New York City. | Source: Getty Images.
When the singing finished, the cameras highlighted the white cake that rested on a table in front of the large screen. The delicious-looking treat was decorated with blue and green flowers.
Due to the coronavirus pandemic, Melvin and Kotb stood a few feet apart as they practiced social distancing while filming the daytime show. Last year, the scene for Melvin's birthday was quite different.
LAST YEAR'S CELEBRATION
At the time, Melvin was flanked by four of his colleagues with whom he shared drinks and cake. Behind them, a crowd of fans stood to help celebrate the reporter.
As a way to honor him, the "Today" hosts also shared a video showcasing their favorite things about Melvin. Among them were his smile, his kindness, and his bellowing laughter.
HOW THE TWO JOURNALISTS MET
The journalist was lucky enough to have met his wife back in 2008. Czarniak, a sports journalist, immediately had a liking for Melvin. They got married three years later.
Their first child, Delani, took his father's middle name. Daughter Sybil, nicknamed Sibby, was so named after her big brother kept saying the nickname in an attempt to say sibling.
MELVIN'S BROTHER BATTLES CANCER
Melvin's own sibling is currently battling colon cancer. Earlier this month, Melvin brought light to the disease, which he says is growing in occurrence in the nation.
Speaking to People, he pointed to his brother Lawrence Meadows's clean living habits before noting how the disease came after him anyway. Meadow was only 39 years old when he was diagnosed.
The illness prompted him to do some research, and he found out that their grandmother had cancer as well. Our best goes out to both brothers, and we wish Melvin a Happy Birthday!
Please fill in your e-mail so we can share with you our top stories!