Inside Oscar 'Big O' Robertson's Marriage to Yvonne Crittenden and Their Wedding Ceremony
12-time NBA All-Star, Oscar "The Big O" Robertson is married to his wife of 59 years, school teacher Yvonne Crittenden. The couple got married in Cincinnati, Ohio.
Oscar Robertson, nicknamed the "Big O," is a retired professional basketball player who played for the Cincinnati Royals and Milwaukee Bucks.
Robertson was born in Charlotte, Tennessee, but he grew up in Indianapolis. Unlike many other boys who preferred baseball, the NBA star was drawn to basketball, which he saw as "a poor kids' game."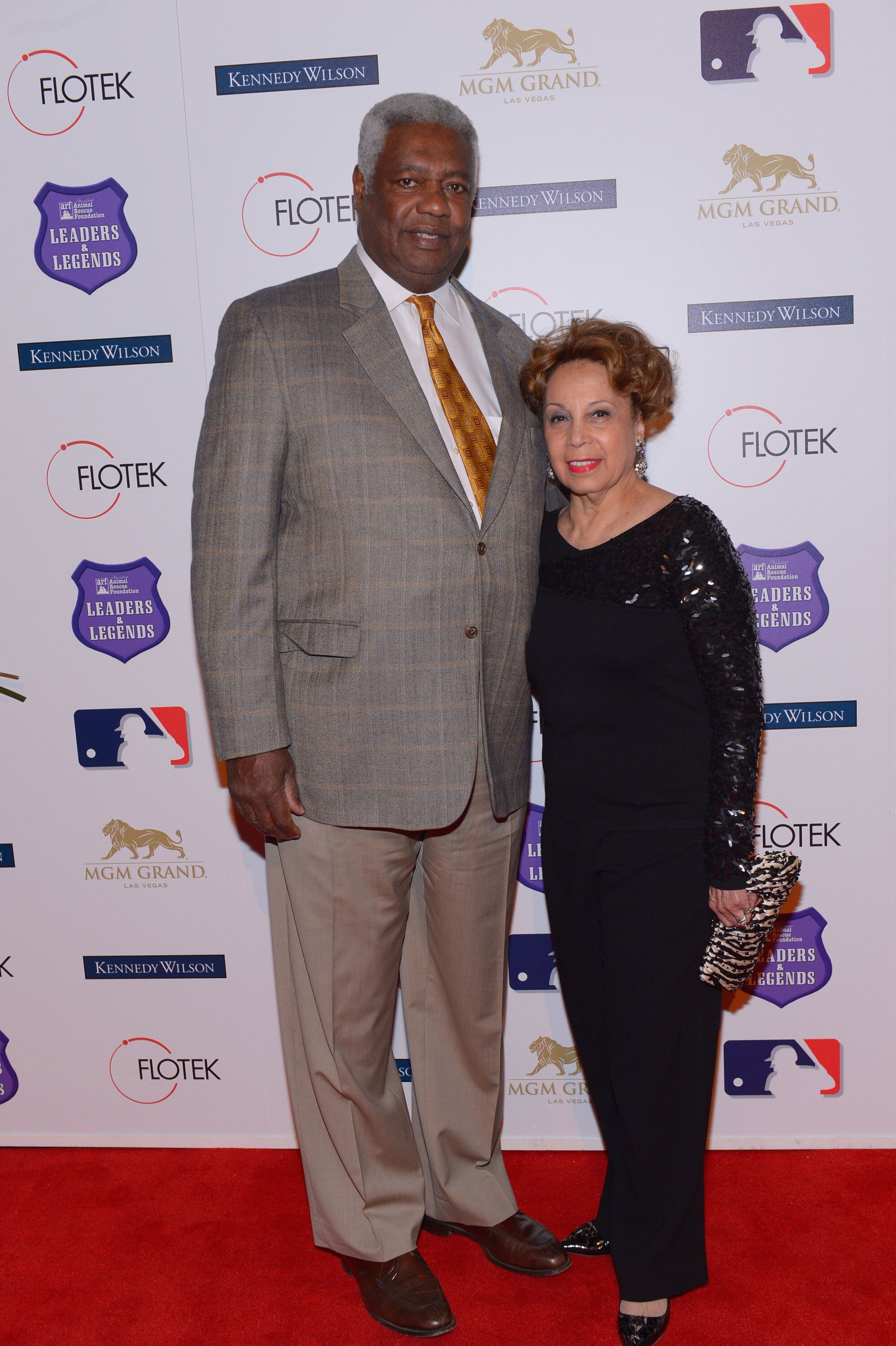 Oscar's family could not afford to buy a basketball; the youngster learned to shoot by tossing tennis balls and rags held together with rubber bands into a peach basket.
Robertson was trained by his high school coach, whose emphasis on a fundamentally sound game had a positive effect on the star's style of play.
After he graduated from high school, Robertson's impressive basketball skills got him admission to the University of Cincinnati, where he first met Yvonne.
The Big O Arrives.

🗓 On This Date In 1970: The Milwaukee Bucks acquired Oscar Robertson from the Cincinnati Royals. pic.twitter.com/GE8bP99i9f

— Milwaukee Bucks (@Bucks) April 21, 2020
Oscar Robertson was then attracted to Yvonne's gorgeousness, intelligence, and talent as a pianist that the duo started dating for two years. The couple later got married on a perfect June day in 1960 right after Oscar's graduation.
During the wedding ceremony, which occurred at the Carmel Presbyterian Church in front of family and friends, Oscar wore a black morning coat while Yvonne looked as beautiful as always.
50 Years ago today, the Royals traded the great Oscar Robertson to the @Bucks for Flynn Robinson & Charlie Paulk.

In his 1st season with Kareem & the Bucks, they went 66-16 in the regular season (20-gm win streak), 12-2 playoffs, 4-0 in the NBA Finals. pic.twitter.com/GAZblvOOKE

— Ballislife.com (@Ballislife) April 21, 2020
After the wedding, Robertson captained the U.S. basketball team at the 1960 Summer Olympics into winning a gold medal, which earned him a spot to play for Cincinnati Royals in the NBA.
Robertson's impressive performance earned him a triple-double over his first five seasons in the NBA with the Royals recording averages of 30.3 points, 10.4 rebounds, and 10.6 assists per game in 451 games.
In 1970, much to everyone's surprise, Oscar Robertson was traded to the Milwaukee Bucks. The father-of-three was disappointed with his team and the coach's behavior, but the trade was very lucrative. "Big O" got to play with an all-star team of players, such as Kareem Abdul-Jabbar.
The triple double has become a watered down achievement in today's game. Oscar Robertson deserves more praise on how he did it. Westbrook/Kidd/Magic is deserving of the same praise and that's it for me. True triple double guys. #Yoda pic.twitter.com/J0QlcqZlMJ

— Rashad Phillips (@RP3natural) January 2, 2020
His team won the NBA title in his first season there and dominated the entire season. In 1972 and 1973, he helped his team win the division titles, and in 1974, he helped them to reach the NBA Finals.
After he retired from the NBA, the 11-time member of the All-NBA Team was inducted to the Wisconsin Athletic Hall of Fame, National Collegiate Basketball Hall of Fame, and the Naismith Memorial Basketball Hall of Fame.
"We beat EVERYBODY. We beat them SOUNDLY. We took a back seat to NOBODY."

Happy 81st Birthday to Mr. Triple-Double, The Big O, Oscar Robertson!! pic.twitter.com/6ld51zd7Ds

— Milwaukee Bucks (@Bucks) November 24, 2019
Oscar was named to the 35th NBA anniversary All-time team in 1980 and was crowned one of the 50 greatest players in NBA history in 1996.
Oscar became involved in philanthropic and social work, especially concerning improving living conditions for African Americans.