Russell Wilson and Future Both Wished Ciara's Son Happy Birthday and Fans Have a Mixed Reaction
Ciara's son, Future Zahir Wilburn, marked his sixth birthday recently, with his father, rapper Future, and Ciara's husband, Russell Wilson, taking turns to wish him a happy birthday, sparking fans' debate. 
Many fans added their voice to the debate brewing on social media after Future and Russell Wilson both celebrated the birthday of Future Zahir Wilburn. 
Future was once engaged to Ciara and shares his son, Future Zahir, with the singer, while Russell Wilson is her current husband and has been a father figure to the six-year-old.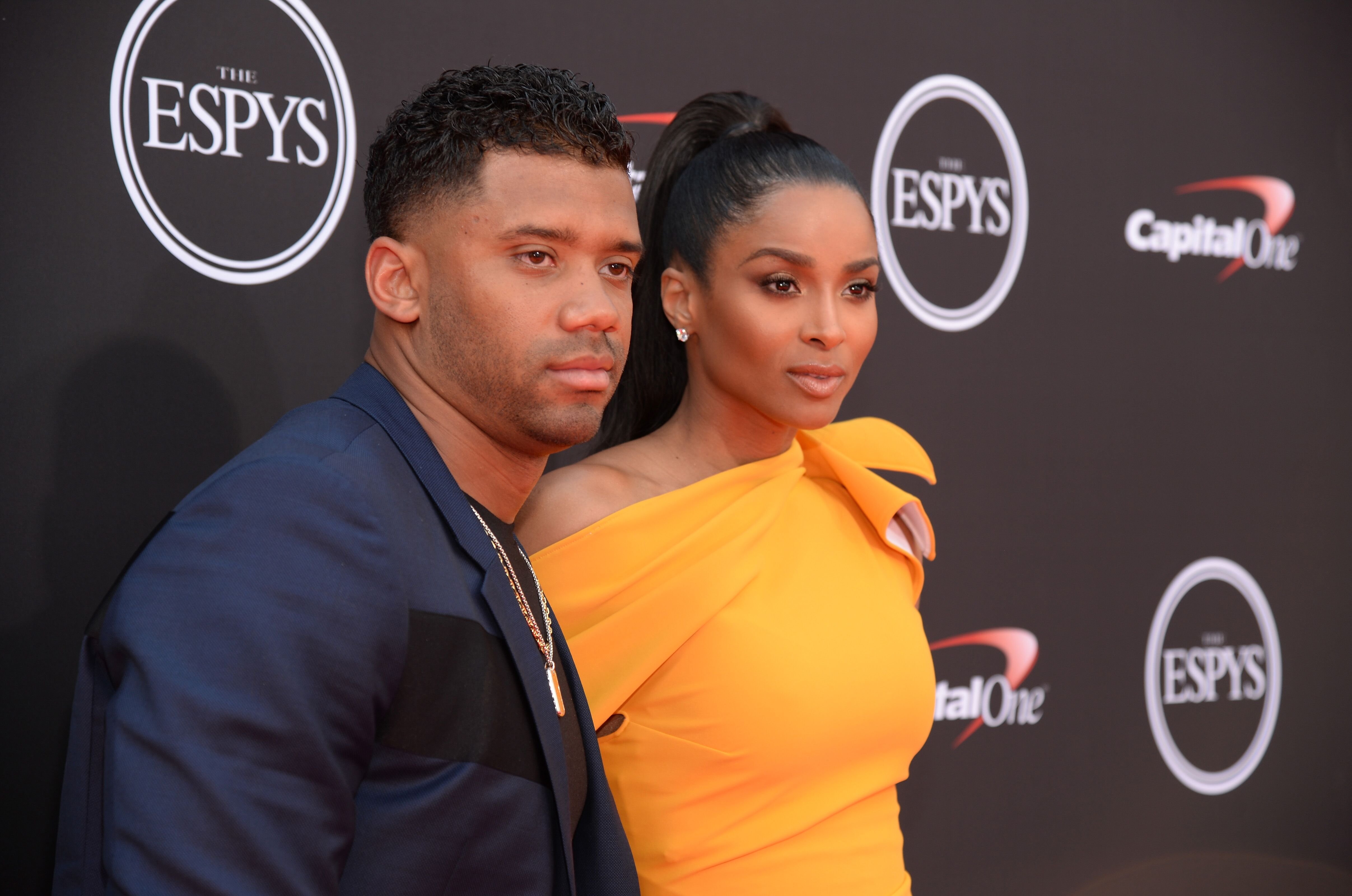 So, when both dads wished their son a happy birthday, it sparked some debate among fans on Twitter. One fan said that Russell Wilson's love for baby Future was beautiful to see. 
Another fan posted pictures of Future and Wilson's tweets and said that it was hilarious seeing both fathers make the posts since baby Future wasn't on Twitter. A third person shared a picture of Wilson and baby Future and tweeted: 
"Look I'm the biggest Future fan around, but nobody should have an issue with this man treating his step son like a son..."
Another person comparing Future's and Wilson's tweets said that it was funny seeing Future tweeting about baby Future as though he was the stepfather, while Wilson tweeted like he was the father. 
A fifth fan opined that baby Future was super blessed being able to have three successful parents that are physically present for him, while a sixth fan shared a picture of rapper Future and tweeted, "Daddy?"
Things with her and Future ended soon after some infidelity issues.
Future tweeted birthday wishes to his son on Tuesday, writing, "Happy Birthday FUTURE. Love u FOREVER twin." Russ Wilson soon followed up on that with a special tweet. 
In his tweet, he shared a video of himself and baby Future swimming in a pool. The video ended with the 6-year-old laughing after bringing his head out of the water. Wilson wrote: 
"My inspiration. My best friend. Full of love, Joy & Grace. I thank Jesus for u & being able to lead & guide u. Your future is forever endless…" 
Concluding his tweet, Wilson prayed that baby Future would swim into every opportunity and obstacle in life with much love and enthusiasm. He ended his tweet, writing, "Daddy loves you!"
Ciara and Future welcomed baby Future in May 2014, when they were still engaged with the singer hoping to have multiple children, being an only child. 
My inspiration. My best friend. Full of Love, Joy & Grace. I thank Jesus for u & being able to lead & guide u.
Your future is forever endless & I pray you swim into every opportunity & obstacle in life w/ this much Love & Enthusiasm.
Happy 6th BDay Future!
Daddy loves you! 🙏🏾❤️💪🏾 pic.twitter.com/My4PlBUNhc

— Russell Wilson (@DangeRussWilson) May 19, 2020
However, things with her and Future ended soon, following infidelity issues, with Ciara going on to marry Russell Wilson, with whom she shares a daughter, Sienna Princess Wilson, who was born in April 2017. 
Meanwhile, Future has seven children with six different women, and celebrated each one of them on Mother's Day, with varying tweets on his Twitter page — a lovely gesture from the rapper.