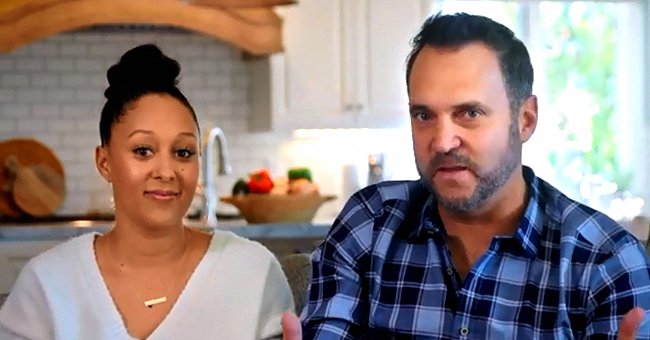 Instagram/tameramowrytwo
Fans Slam Tamera Mowry for Unhygienic Cooking with Husband Adam
A few fans of Tamera Mowry picked on the star's kitchen habits when she and her husband went live to share new recipes while in quarantine.
Tamera Mowry was all hyped up when she and her husband, Adam Housley did a live cooking session for her followers on social media. And while their dishes looked superb, some fans weren't impressed with Tamera's kitchen etiquette.
Tamera chronicled her quarantine cuisine moments in a clip that ran for over an hour. She was evidently excited as she danced and drank wine while assisting Adam with the cooking. The menu for the day was stuffed bell peppers with fresh salsa and salad.
FANS WEIGH IN
Fans of the "The Real" co-host expressed their delight seeing another of the husband and wife's cooking sessions. They've been doing it for quite some time now during the quarantine, sharing their recipes with their fans.
"Love watching you guys," one commenter on her post wrote while another added, "Love your cooking sessions."
But along with the supportive remarks the couple received, there were those who took notice of Tamera's kitchen manners that didn't sit well.

A screenshot of a fan's comment regarding Tamera Mowry's kitchen habits. | Source: Instagram/tameramowrytwo
One referenced her wet shirt which the actress apologized for in her caption. She explained it was water that spilled on her. A fan doubted her explanation and responded with a catty remark.
"Are you sweaty with it dripping in the kitchen while people food is cooking?'
Moreover, another follower criticized Tamera for not practicing sanitation and suggested she should go wash her hands.
DEFENDING HERSELF FROM BASHERS
This line of bashing is new to Tamera though she's not immune to criticism. In fact, her marriage was the subject of racial swipes for quite some time.
The couple has two children together and has been married for 9 years. They met through Tamera's Economics professor at Pepperdine University
On several occasions, Tamera, who's bi-racial, has had to defend her marriage to Adam who's White. She took offense at people who choose to hate instead of looking past racial differences and focusing on the love she and Adam share.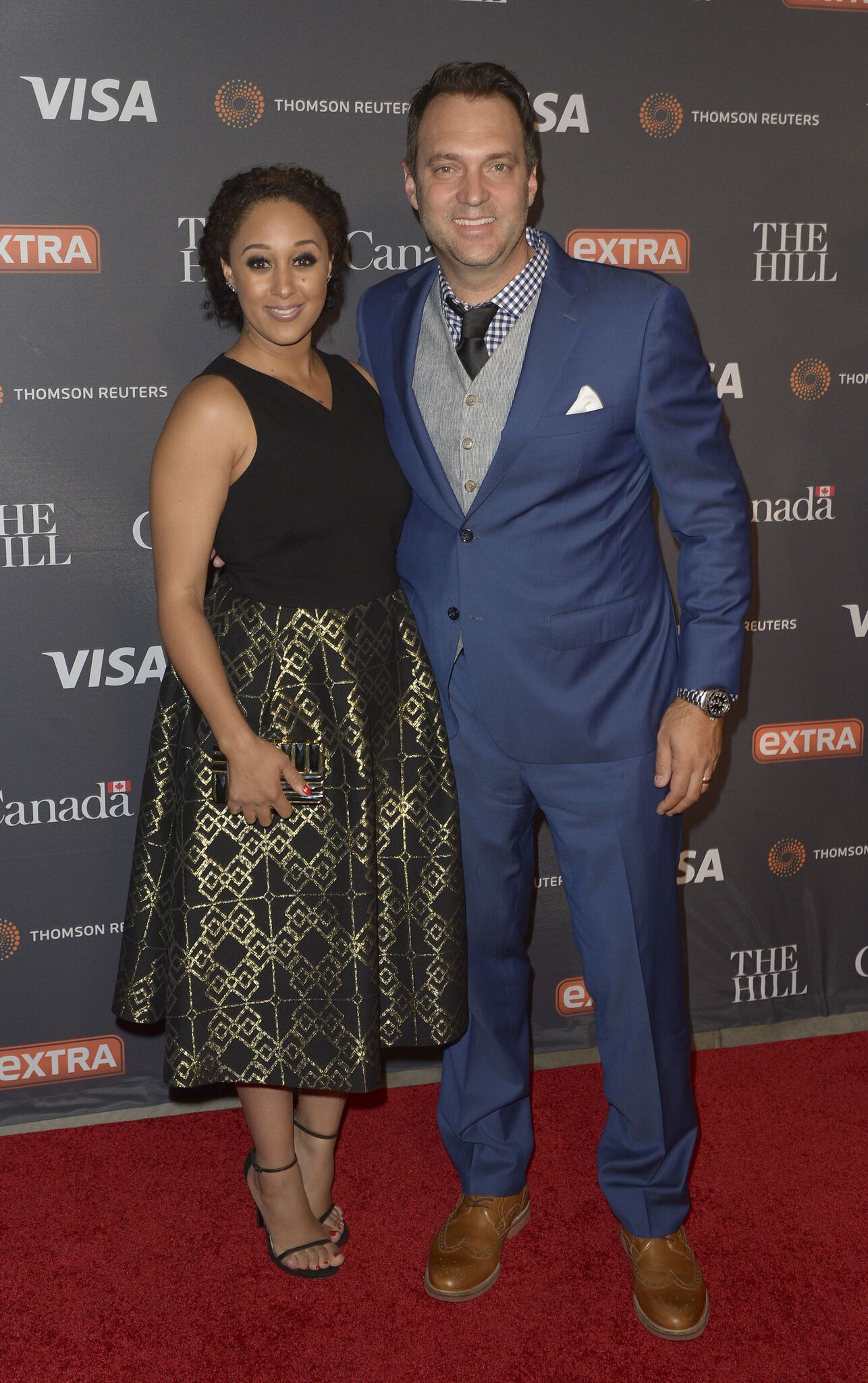 Tamera Mowry and Adam Housley at the White House Correspondents' Association Dinner Weekend Party in April 2016. | Photo: Getty Images
THEIR LOVE STORY
The couple has two children together and has been married for 9 years. They met through Tamera's Economics professor at Pepperdine University who was also Adam's professor seven years earlier in the same school.
Adam was visiting the professor when he noticed Tamera's photo on the professor's wall. Apparently she was one of his favorite students. Since the professor asked Adam about his dating life, the former Fox News correspondent encouraged the professor to introduce Tamera to him.
At the time, Adam wasn't aware of who Tamera was. He began to communicate with her via e-mail and Tamera admitted, "He got me with his words."
What a sweet love story. If only fans would choose to focus on that instead of the negativity that's thrown at them.
Please fill in your e-mail so we can share with you our top stories!