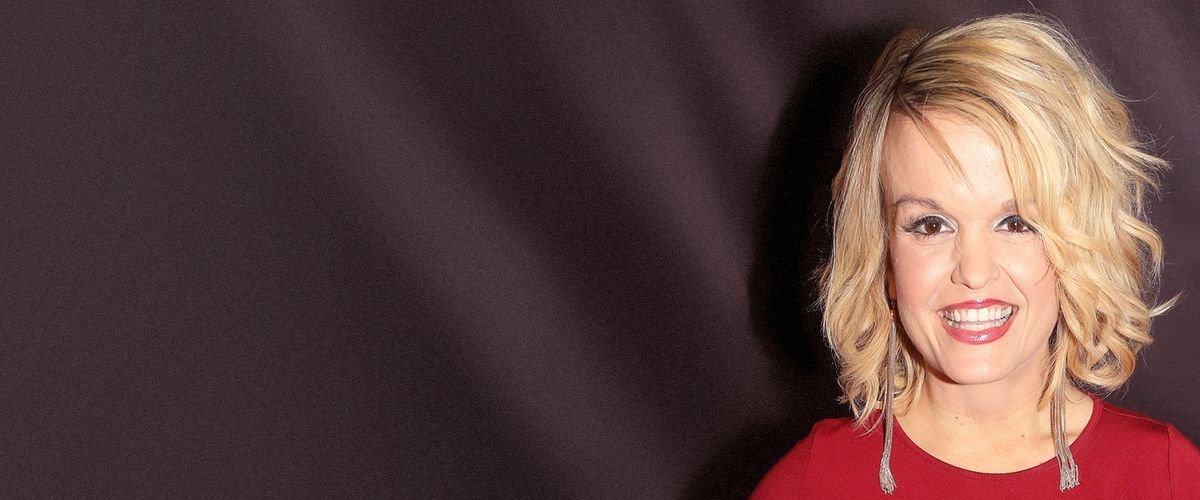 Getty Images
Terra Jolé Welcomed a Daughter This Year — Meet the 'Little Women: LA' Star's Three Adorable Kids
Reality stars Terra Jolé and her husband Joe Gnoffo have just welcomed their third child, a little girl named Magnolia August.
The Jolé/Gnoffo family is growing by leaps and bounds. Terra and Joe, already the parents of two, welcomed their new baby on March 11, 2020.
The stars of "Little Women: LA," a reality show which follows the lives of women with dwarfism -- their friendships and their struggles -- are ecstatic over the addition to their family.
At the age of 4, Penny had surgery to install a programmable shunt in her brain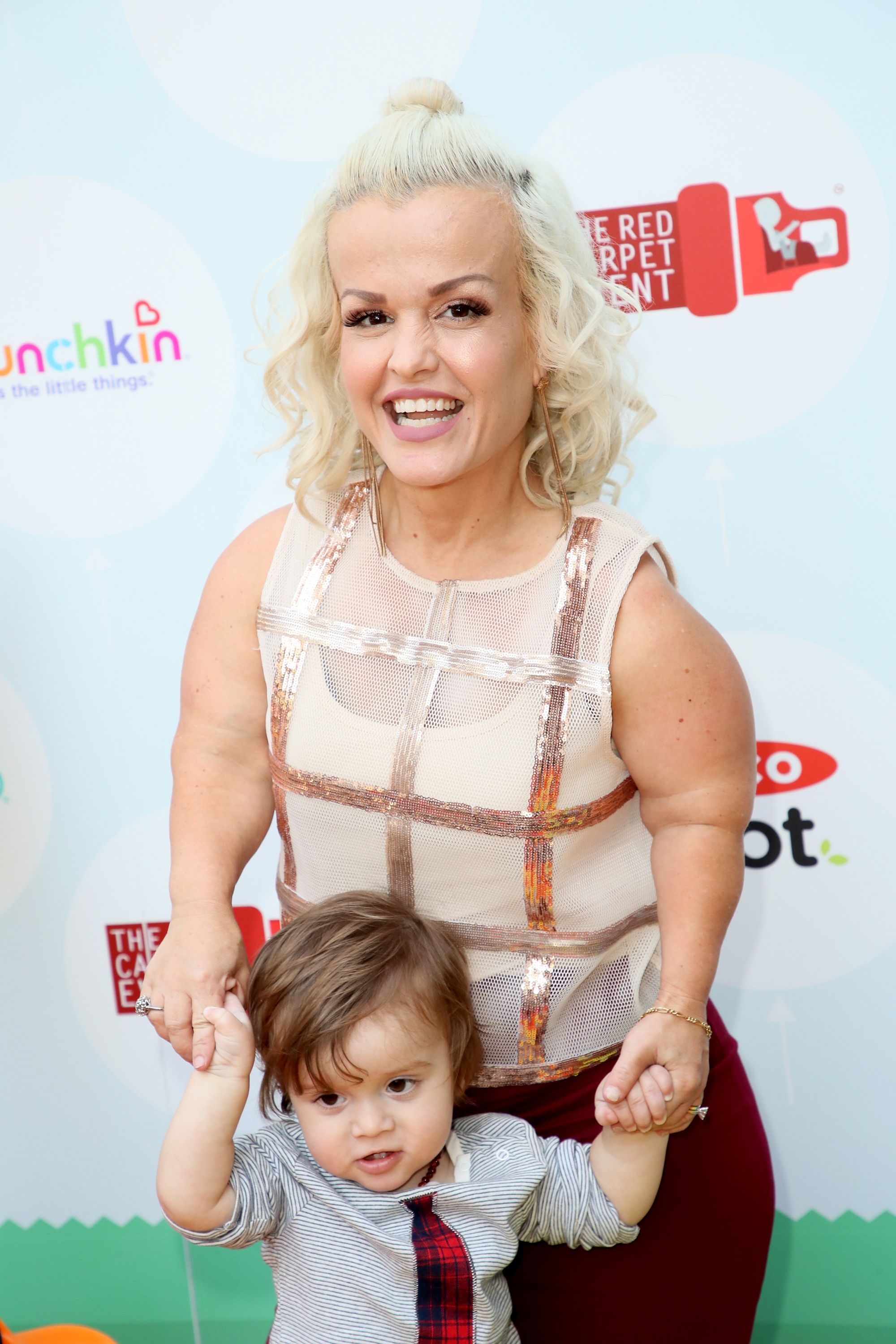 Terra Jole and son Grayson Gnoffo at the 6th Annual Celebrity Red CARpet Safety Awareness Event in 2017 | Source: Getty Images
MEET THE KIDS
Joe and Terra married in June 2015, 4 months after welcoming their first child, Penelope Charlevoix Gnoffo on March 16. Penelope, who is now 5 years old, inherited Achondroplasia from her mom.
Penny was born with hydrocephalus, a condition in which excessive fluid builds up in the brain, which delayed her walking. Terra revealed:
"Penny was born with hydrocephalus and we thought after having the decompression surgery that would be the end of it."
PENNY'S HEALTH PROBLEMS
Unfortunately, her health issues weren't that easily dealt with, and at the age of 4 Penny had surgery to install a programmable shunt in her brain, to drain the excess fluid into her stomach.
But just three months after the surgery, Penny started throwing up, and Terra and Joe rushed her to hospital. Terra confided:
"They told me that there's a good chance that her shunt is malfunctioning (...) at 1 a.m., and then at 5 a.m. she's in surgery."
Fortunately, Penny's emergency surgery was a success, and she made a full recovery from her ordeal. She is now a happy and healthy little girl and starting to walk.
WELCOMING GRAYSON
In August 2016, the couple welcomed their second child, son Grayson Vincent D'Artagnan Gnoffo. Grayson inherited his father's Pseudoachondroplasia Dwarfism.
WELCOMING MAGNOLIA
In 2019, Terra announced her third pregnancy -- which she has revealed will be her last -- and the couple announced Magnolia's birth, and revealed that she has been diagnosed with achondroplasia, like her mom and sister Penny. Terra said:
"We are overjoyed by our new addition and now more protective than ever to ensure our health and safety of our little family."
Terra admits that going through the final stages of her pregnancy during the COVID-19 pandemic has been stressful. She revealed:
"With all of the fear surrounding us we are blessed to have the best news of our year. Our baby girl came healthy and happy."
Terra admits that being the mom of three children under 5 will be quite a challenge, but one she is happy to embrace. Penny and Grayson, now 3 1/2, are delighted with their new sister.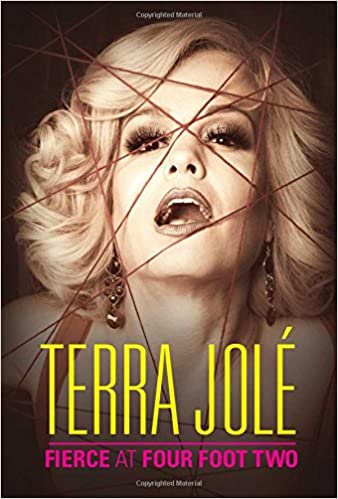 Cover of Terra Jolé's memoir, "Fierce at Four Foot Two" | Source: Amazon
TERRA JOLÉ'S MEMOIR
Happy as they are today, things haven't always run smoothly for Joe and Terra, as she revealed in her 2017 memoir, "Fierce At Four Foot Two." In her book, Terra opened up about the couple's marital woes, including their infidelities.
One of their main problems was that Joe was still hung up on his ex-girlfriend, and couldn't "cut the cord." Terra wrote:
"He'd say he needed to go pick up some things from his ex's house and then he'd spend the night there."
LOVE AND BETRAYAL
Terra was devastated by the situation, but never confronted Joe about it because she knew he had yet to get over the woman and resolve his issues with commitment. But the pain led to her own betrayal.
Terra went on tour, and while on the road, she admits she being unfaithful to Joe, having an affair to salve her battered ego. She wrote:
"I had been swept up in the excitement of being on the road and had behaved like a dumb little girl in need of attention."
Today, Joe and Terra have come through their difficulties, and their bond and love for each other are stronger than ever.
They are devoted to each other, and to their three adorable babies.
Please fill in your e-mail so we can share with you our top stories!