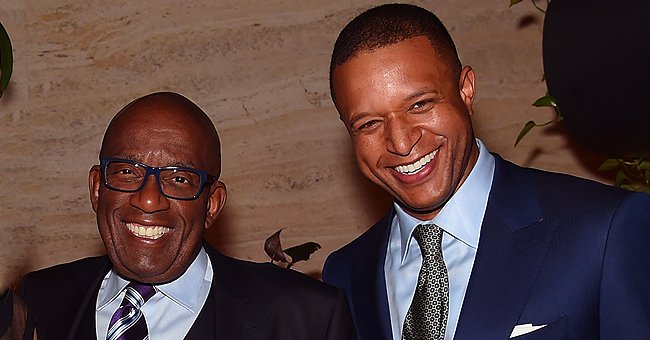 GettyImages
Al Roker Wishes 'Today' Co-host Craig Melvin Happy Birthday in a Sweet Post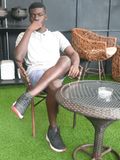 "Today's" host Al Roker sends sweet birthday wishes to Co-host Craig Melvin while revealing that he misses him.
Birthdays are wonderful. It is the one time of the year when a person gets to bask in all the love and wishes explicitly showered on them.
Al Roker sent his "Today" co-host Craig Melvin a sweet birthday message in an Instagram post, which showed the happy moments both men shared.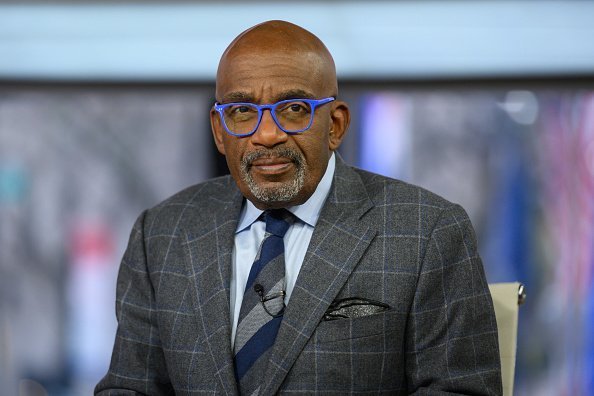 An image showing Al Roker on "Today" on Tuesday, November 19, 2019. | Photo:Getty Images
The first image showed Al and Craig all suited up and smiling for the camera. The two men looked gorgeous in their suits, with Al's being a darker shade than Craig's suit. While the color of their shirts matched, Craig opted for a patterned tie while Al had on a striped tie.
Craig and Al have been co-hosting on the "Today" show, and Al appreciated Craig for his work ethics in his post. Captioning the post, Al wrote:
"A #happybirthday to my good friend and coworker @craigmelvinnbc Miss you, brother."
The second image is of Al and Craig on the set of the "Today" show. Both of them looked elegant in their pristine suit and seemed to be laughing at something on set.
The last image in the series was that of Craig and Al in blue hospital grubs while Al had on a smile, Craig had on a more serious look as he sat next to Al.
His co-hosts made fun of him again when he got emotional. He hilariously denied it, stating it was allergies.
Soon after Al's post, his followers took to the comments section to wish Craig a happy birthday. Some expressed that they appreciated the friendship between Al and Craig while others paid credence to their intelligence and talent.
Craig also received a surprise call from his parents during a chat with his co-hosts on the 3rd hour of the "Today" show. His parents Lawrence and Betty Melvin shared sweet memories from his childhood and wished him a happy birthday. Speaking on the surprise call, Craig said:
"The fact that you got my father and mother to be on FaceTime together like this is unprecedented."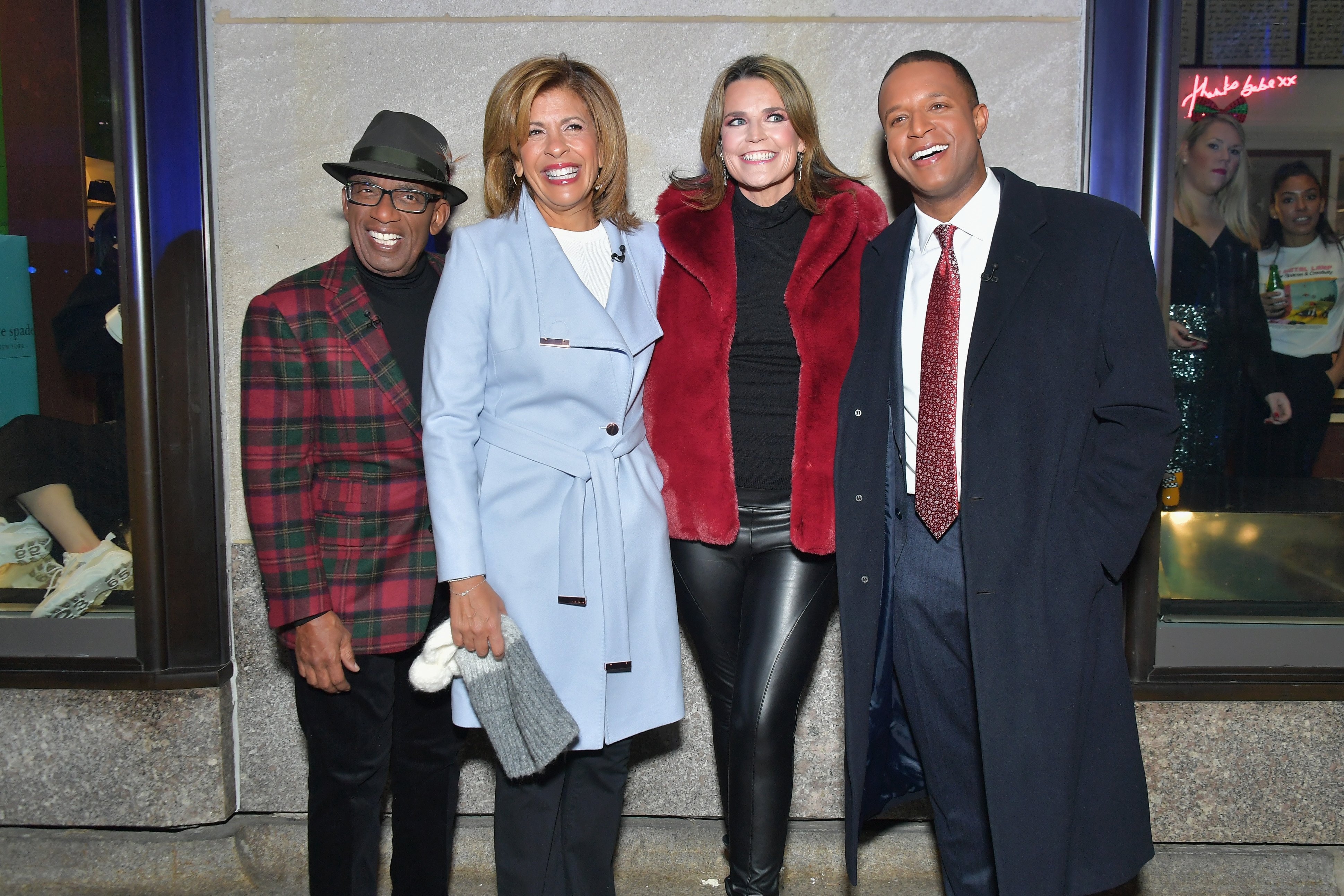 Al Roker, Hoda Kotb, Savannah Guthrie, and Craig Melvin host the 86th Annual Rockefeller Center Christmas Tree Lighting Ceremony on November 28, 2018, in New York City. | Source: Getty Images.
The hosts and Craig's parents went on to poke fun at him for his inability to connect on FaceTime without any issues. His mother then went on to share mementos from Craig's childhood, such as receipts and high school graduation invitations.
Al then recalled how wonderful it was for him and the others to have met Craig's parents when they came around for his 40th birthday last year. While Craig got a bit emotional talking about how much he had missed seeing his parents due to the lockdown.
Concluding the call, Craig acknowledged his parents' love and support, stating that if it weren't for them, he would not have achieved all that he had achieved, and he was proud to be their son. His co-hosts made fun of him again when he got emotional. He hilariously denied it, stating it was allergies.
Craig and his wife Lindsay got married in 2011, and the two are parents to two adorable children. A son named Delano, who was born in 2014 and a daughter Sybil "Sibby" Ann.
Although Craig cannot have all his friends and family together like he did last year, his coworkers and family are making up for it virtually.
Please fill in your e-mail so we can share with you our top stories!