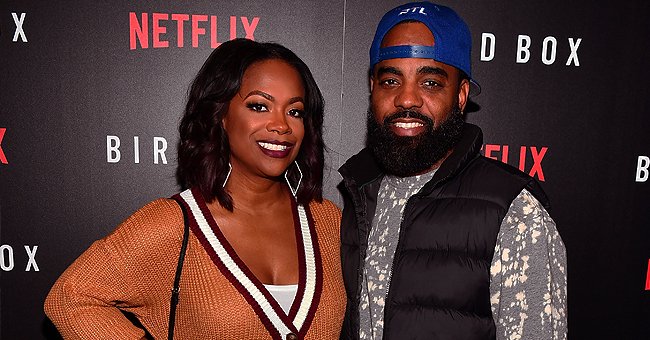 Getty Images
Kandi Burruss' Husband Todd Tucker Proudly Shares Snap of Wife Who Won 'The Masked Singer'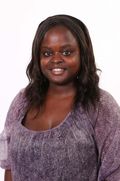 'Real Housewives of Atlanta' star Todd Tucker gushed over his wife Kandi Burruss' on the television screen during her appearance on the 'Masked Singer' finale.
Todd Tucker from the "Real Housewives of Atlanta" has a lot to be proud of after watching his wife Kandi Burruss on the season three finale of the "Masked Singer."
The singer/ songwriter and reality star was crowned the winner by the shows judges after her character, the "Night Angel" was unmarked.
Along with many viewers around the world, Todd was glued to his television screen as he watched Kandi take home the win with her powerful vocals.
He shared a photo of the moment while tuned in to Fox. In his caption, the reality star gushed, "look at my little NightAngel! @kandi she keep winning!!! Lol!"
The identity behind the "Night Angel" didn't come as a surprise to many of Kandi's fans, who commented on Todd's photo. One person said, "I knew it was her from the beginning!! Congratulations."
Many people admitted that they knew it was Kandi under the mask ever since her first performance. Her friend and co-star Cynthia Bailey celebrated the news by replying with a clapping hands emoji.

Cynthia Bailey commented on Todd Tucker's photo of Kandi Burruss winning during the "Masked Singer" season three finale | Source: Instagram.com/todd167
Kandi's win makes her the
first female to win
the "Masked Singer." In a candid admission about her experience on the show Kandi revealed that it helped restore her confidence, she
explained:
"For a long time, I kind of stopped singing by myself. You know, you get negative feedback and it kind of messes with your head."
Kandi had a lot to celebrate this week, and she had to put a mask, but a different kind of mask. On May 17, she celebrated her 44th birthday.
She arrived wearing a bedazzled mask during a gathering of her friends a family. Some of her guests wore face masks during the surprise outdoor birthday party.
According to BET, Todd gifted her a luxurious Audemars Piguet watch. Kandi's party was held in a parking lot in Atlanta.
Some her of guests included her fellow reality stars such as Rasheeda Frost, Tameka "Tiny" Harris, Shekinah Anderson and, Shamea Morton.
Please fill in your e-mail so we can share with you our top stories!