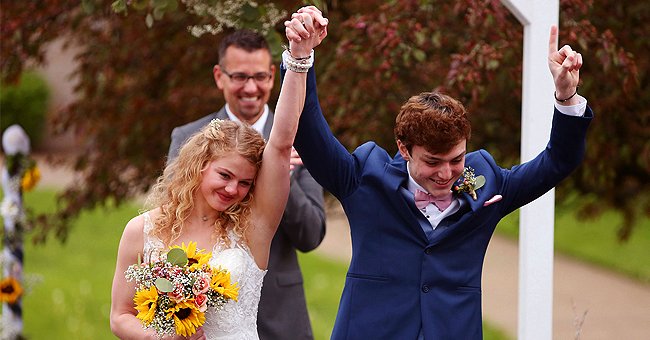 Twitter/people
High School Senior with Rare Cancer Marries Girlfriend after Learning He Has Few Months to Live

An eighteen-year-old high school senior, Chase Smith, who had been fighting a rare form of cancer called Ewing's Sarcoma, married his high school sweetheart with just a few months left to live.
On April 29, on an Indianapolis driveway, two 18-year-olds exchanged their vows days after the husband, Chase Smith, received a devastating update about his six-year battle with Ewing's sarcoma. The newlyweds said that they still prayed for a miracle to heal Chase. His wife, Sadie, said:
"We pray that Chase would stay on this earth longer so we can bring more people our story of love."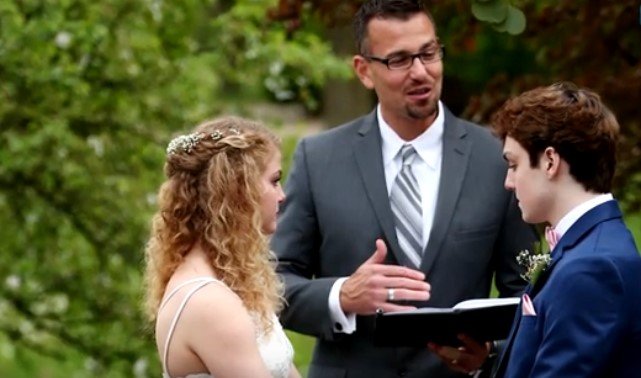 Photo of Chase and Sadie Smith during their wedding | Photo: Youtube / extratv
The love that Chase and Sadie shared was both inspiring and heartbreaking. In March, the tumors that plagued Chase's body, since he was just twelve, returned with a vengeance. Scattered all over his body were the deadly masses.
By April 12, scans showed that the tumors had assembled in his skull as well, in the fluid of the lining of his brain. With or without treatment, the prognosis would not change much. The young Smith had three to five months to live.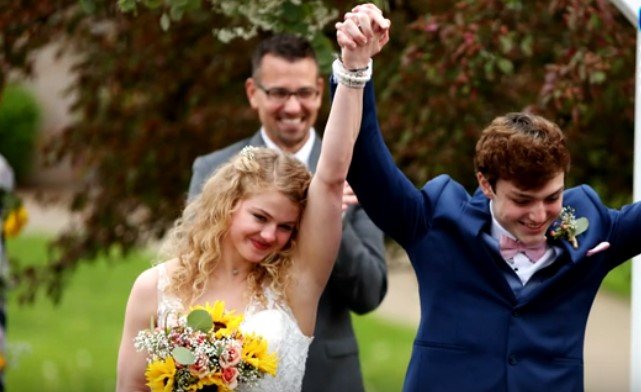 Photo of Chase and Sadie Smith during their wedding | Photo: Youtube / extratv
Chase and Sadie were not going to let some cancer steal their dreams. Four days after the prognosis, the plans for the wedding were all set, and Sadie's beautiful face as she walked down the makeshift-aisle brought tears to everyone's eyes, including her new husband.
The legal union of Chase and Sadie was not a regular one. It was a test and embodiment of true love and commitment despite all odds, including death.
At such a young age, their promises to each other included spending all the time they had left together and keeping their faith in God forever.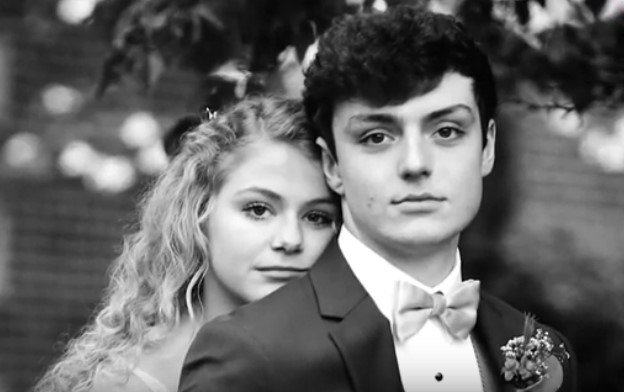 Photo of Chase and Sadie Smith during their wedding | Photo: Youtube / extratv
This love story began in 2019, a year after the youngster first saw his future wife. Kelli Smith, Chase's mom, admitted that the disease was very aggressive and expressed her respect for the love the two shared. She said:
"This is like a Hallmark love story. A Nicholas Sparks love story. You just don't see love like this."
The two had planned an amazing life together. Sadie would head off to Indiana University–Purdue University Indianapolis to further her elite career as a professional swimmer. Her husband, Chase, would be by her side, also a swimmer. They would marry after college and have a great life.
Sadie had always been in love with the "good Christian boy" who asked for her number all those years ago. He was all that mattered to her now, even as they crossed this unsure bridge. Chase found solace away from his fears, with his wife.
The young Mrs. Smith said the maturity Chase exuded and the genuine interest he had in doing things with her, like attending church, going to the movies, and discussing life and the futures, was what captured Sadie's heart.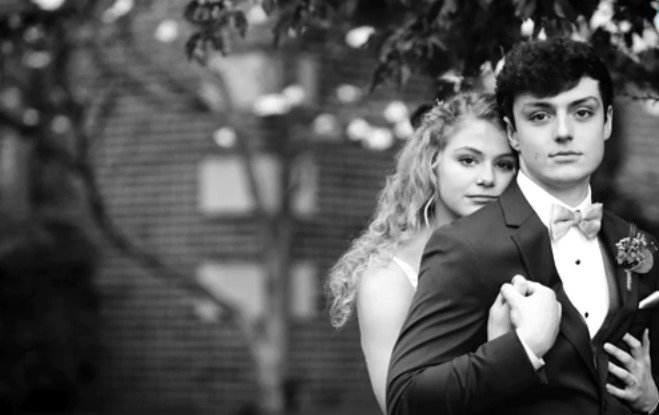 Photo of Chase and Sadie Smith during their wedding | Photo: Youtube / extratv
Opening up about her wedding, Sadie said that it was perfect. She always dreamed of having an outdoor wedding. There was no better place to do it than the same driveway on which they shared their first kiss.
Sadie and Chase's love story is one that will resonate in many hearts forever. A GoFundMe page was set up on Chase's behalf to raise funds for his medical needs.
Please fill in your e-mail so we can share with you our top stories!