Nichelle Nichols Landed First Interracial Kiss on American TV — What She Remembers about It
Actress Nichelle Nichols, best known as Nyota Uhura in the 60s show "Star Trek," once opened up about her kiss with actor William Shatner, which is cited as the first interracial kiss on national television.
Nichelle, born in December 1932, has had a very long career in the entertainment industry. At 16 years old, she used to sing with famous composer Duke Ellington in a ballet that she created and even joined his band years later.
Their kiss sent the audience a wonderful message.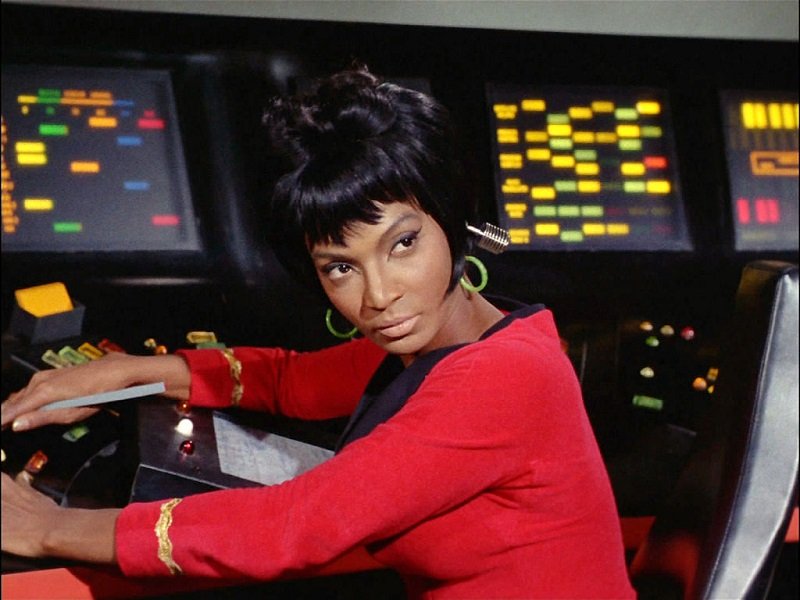 NICHELLE NICHOLS' ACTING CAREER
Eventually, she focused her time on her acting career, taking minor roles in films and TV shows like "Great Gettin' Up Mornin'," "The Lieutenant," and "Peyton Place."
Her career skyrocketed, though, in 1966, when she was cast as Nyota Uhura in "Star Trek." Nichelle reprised her role in the many subsequent films and shows that served as sequels for the original project.
HAPPY 87th BIRTHDAY Nichelle Nichols, actress, singer,& voice artist. She sang with Duke Ellington, Lionel Hampton before turning to acting. Nichols played officer Lieutenant Uhura aboard the USS Enterprise Star Trek series.She also worked to recruit diverse astronauts. P-Love!🤩 pic.twitter.com/mKomRhgCJx

— Bootsy Collins (@Bootsy_Collins) December 28, 2019
There must be plenty of highlights throughout the more than five decades that Nichelle Nichols has been playing Lieutenant Uhura in "Star Trek." However, the one that made history was her kiss with William Shatner.
William portrayed Captain James T. Kirk in the original series, and for a 1968 episode titled "Plato's Stepchildren," his and Nichelle's characters were being controlled by aliens through telekinesis.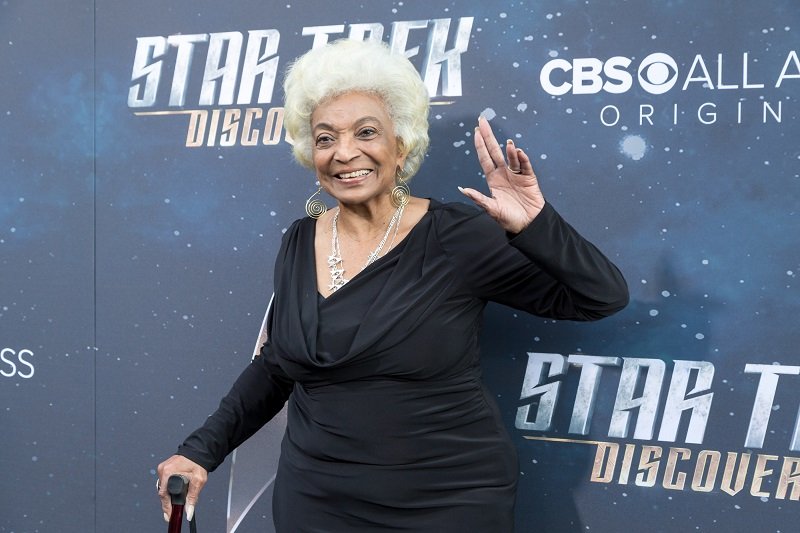 NICHELLE AND WILLIAM SHATNER'S HISTORIC INTERRACIAL KISS
Consequently, they were forced to kiss each other. At that time, interracial relationships were a sort of taboo. In fact, the episode aired only one year after the US Supreme Court declared that interracial marriages were legal.
For that reason, having a White actor kiss a Black actress would have been controversial. During an interview that Nichelle had with the TV Academy Foundation, she explained that working on that scene was very problematic.
The first time that they shot it, the director ordered them to stop and was very concerned about the idea of releasing their interracial kiss even though it was part of the script.
After calling the show's creator and producer, Gene Roddenberry, who then called the network in charge of the project, NBC, two representatives of the entertainment company showed up on set.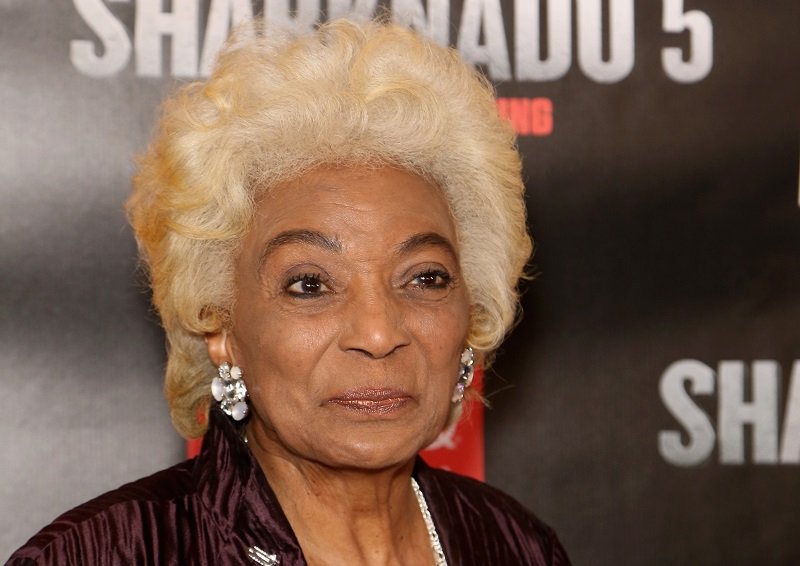 SHOOTING THE SCENE WASN'T THAT EASY
Everybody involved talked about it for a while, but they eventually decided that it was up to Gene, and he requested to shoot two scenes, one with the kiss and one without it.
Although they were working overtime already, they shot the scene with the kiss over six times. Finally, when they basically had no more time left to shoot, William came up with a joke that the director didn't notice.
"Everybody has the right to live long and prosper with the person they love." – Nichelle Nichols #NOH8 🖖 pic.twitter.com/7J0kOCrus6

— NOH8 Campaign (@NOH8Campaign) February 1, 2020
Reaching the end of the scene, instead of kissing Nichelle, he looked up to the camera and crossed his eyes. The only member of the crew who saw it was the cameraman because not even Nichelle did it.
The following day, everyone (the two NBC representatives included) got together to check the scenes, and when they saw what William had done, they had to contain their laughter.
THE IMPACT OF NICHELLE NICHOLS AND WILLIAM SHATNER'S KISS
Fortunately, both "suits," as Nichelle Nichols called the representatives, agreed to carry on with the kiss scenes. After the episode aired, they received some negative letters claiming that they had crossed the line.
However, "Star Trek" was known as a groundbreaking show in terms of acceptance as it addressed the idea of living in peace with people and aliens of every shape, size, and color, so the historic kiss was mainly accepted across the States.
Nichelle Nichols' groundbreaking role as Lt. Uhura in #StarTrek made her an inspiration to many. In fact, in 1977 she worked with NASA to recruit women and people of color to apply to become astronauts. #BlackHistoryMonth #BecauseOfHerStory pic.twitter.com/02HB6R6Wp0

— National Air and Space Museum (@airandspace) February 29, 2020
As NBC News reported, Eric Deggans, a national television critic for National Public Radio, pointed out that their kiss sent the audience the "wonderful message" that in their utopian-like future, interracial relationships were not an issue.
Robert Thompson, a Syracuse University professor, also shared his thoughts on the scene, admitting that it was "so hard" for TV in the 60s to talk about the 60s.
He added that the Uhura-Kirk kiss was another example of the show business trying to open the door to "those kinds of representation."
Nowadays, Nichelle Nichols is 87 years old and is still very much active in the entertainment industry. She is expected to appear in several projects soon, including "Unbelievable!!!!" "Star Trek First Frontier," and "Space Command."