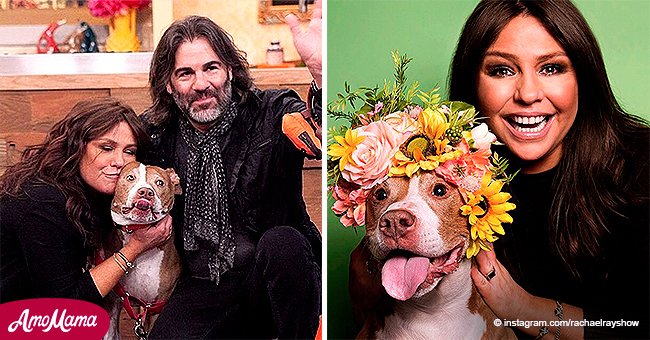 GettyImages instagram.com/rachaelrayshow
Chef Rachael Ray Mourns Death of Her Beloved Dog Isaboo and Encourages Fans to Adopt Animals

Chef Rachael Ray has revealed that her beloved dog Isaboo has passed away and encouraged fans to adopt animals.
Rachael Ray is announced that her beloved dog Isaboo has passed away a touching Instagram tribute.
The TV chef revealed that the much-loved Pitbull had died peacefully in their backyard, in her arms.
In the post Ray encouraged her fans to adopt if they had the budget to bring an animal into their homes.
She remembered Isaboo who walked her down the aisle at her wedding vow renewal with her husband, saying they were in mourning, adding he was,
"a Pitbull who taught us more about unconditional love, empathy. And understanding of one another than we could have ever imagined."
Earlier this year, after Derrick Nnadi offered to pay the adoption fee for 109 dogs, Ray decided to feed them all, offering a free supply of her dog food brand 'Nutrish'.
Ray has always advocated for adoption and on multiple occasions has taken to social media to urge people to get adopting.
She added that they would be adopting another animal.
Rachael who had been known to take her dog to work with her shared a series of photos of the adorable puppy as well as videos of Isaboo playing outside.
She added that they would be adopting another animal as they believed it was what Isaboo would have wanted, writing,
"We'll miss her sense of humor. Her Wile E Coyote-ness. Her energy and her game-on attitude. She was a fighter."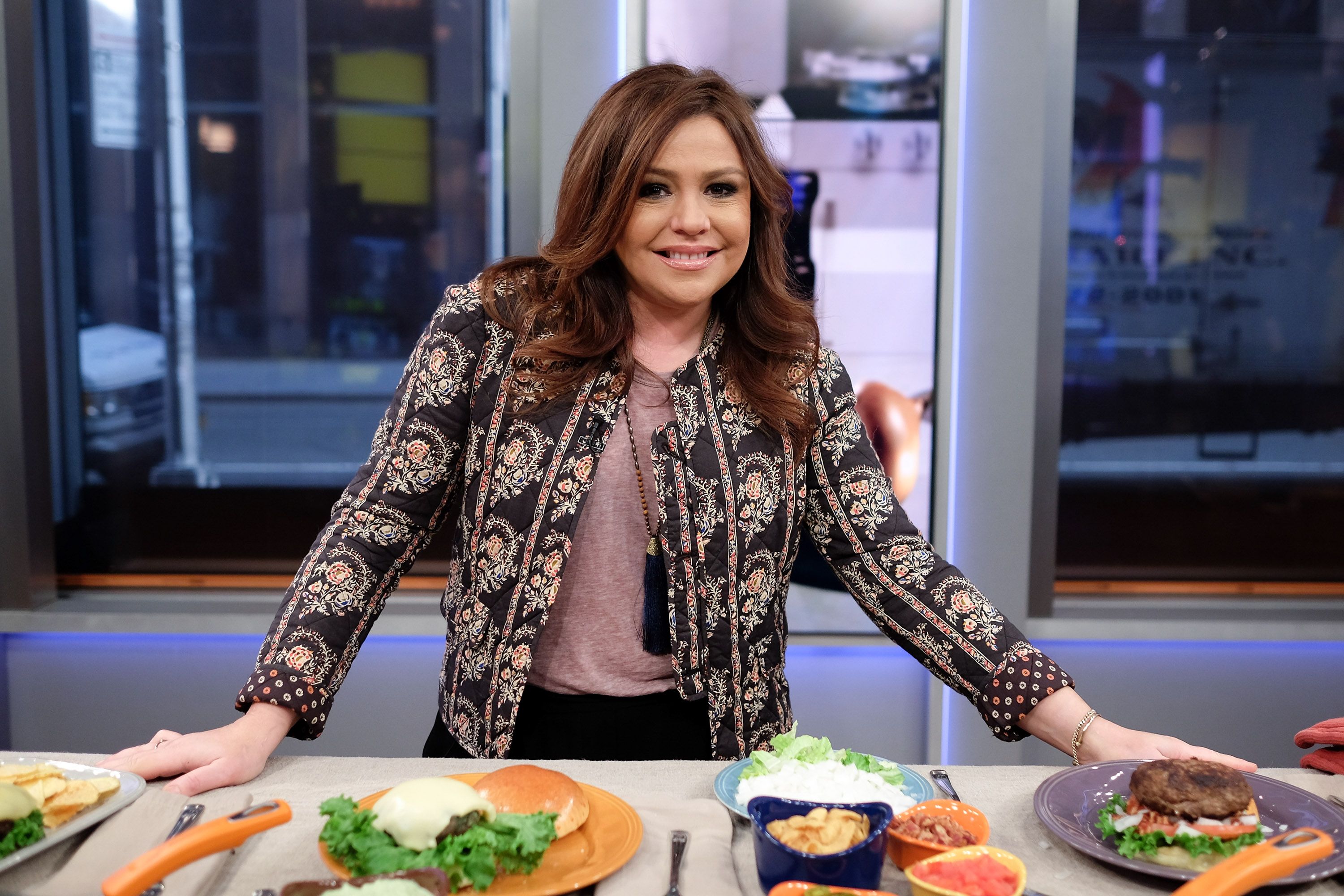 NEW YORK, NY - FEBRUARY 17: Rachael Ray visits Fox & Friends at FOX Studios on February 17, 2016 in New York City. (Photo by D Dipasupil/Getty Images)
They added over the next few weeks, fans would see glimpses of her in their videos that they had been filming at home.
The TV chef concluded that their lives would be "a little less sweet" without their beloved pet dog.
Rachael often shared photos of her dog on her social media, and the popular pooch became a fan favorite on the chef's social media feed.
The photos mostly show the dog spending time with the family, either watching TV or lounging on the family's sofa. She also accompanied her daughter on a take your daughter to work day at her studio.
Please fill in your e-mail so we can share with you our top stories!