Derrick Nnadi from Kansas City Chiefs to Cover Adoption Fees for Dogs in Animal Shelter after Super Bowl Win
Kansas City Chiefs player Derrick Nnadi is celebrating his team's Super Bowl victory in a unique way.
Winning the SuperBowl is an incredible feat for a football team, and it's athletes.
Derrick Nnadi, defensive tackle for the victorious Kansas City Chiefs decided that he would spread the happiness with a unique gesture of solidarity.
The NFL star has been supporting the Project for the whole season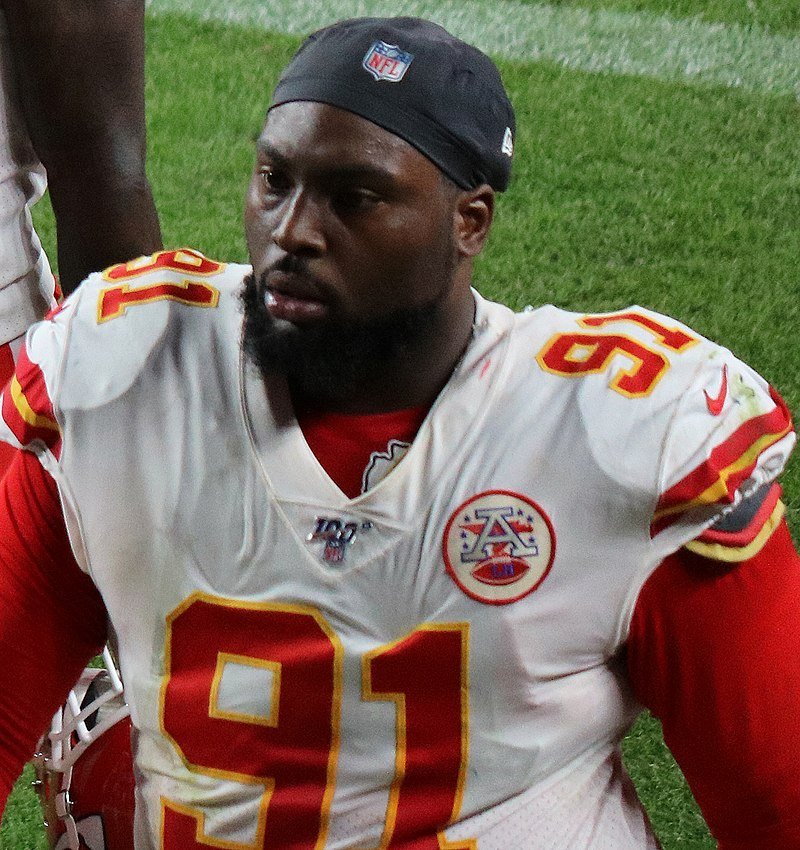 DERRICK NNADI MAKES GENEROUS GESTURE
Derrick reached out to the KC Pet Project and informed them that he would be paying the adoption fees for every one of their shelter dogs.
This means that over 100 dogs currently at the shelters will soon be finding a forever home with a new family, the Project announced on Facebook.
DERRICK NNADI'S WORK WITH KC PET PROJECT
But Derrick's gesture is not a flash in the pan. The NFL star has been supporting the Project for the whole season, during which he has paid the adoption fees for one dog for every game the Chiefs won.
KC Pet Project revealed that every single dog sponsored by Derrick during the season has been adopted, and hopefully, so will the 100 pooches now up for adoption, free of charge. 
KC Pet Project is a Kansas City organization that works in collaboration with Animal Control and other animal welfare organizations to help place an average of 10,000 abandoned pets a year in a new home.
Derrick has already done his part and adopted two shelter dogs. With his support, many more will soon be home.
Hopefully, his example will inspire his fans to open their hearts and their homes to a furry friend!
BRAZILIAN OPEN SPONSORS SHELTER DOGS
For several years now, the Brazilian Tennis Open has been supporting shelter dogs in a unique way.
The organization has been offering "employment" to six shelter dogs as "ball boys," fetching balls at the warmups.
The dogs, Cindy, Nanda, Pretinha, Mia, Arlete, and Ovelha sported wrist sweatbands and neck scarves, and happily chased after the balls and handed them back to the players.
The initiative sprung from an idea put forward by a pet-food company, Premier Pet, in support of pet adoption, and has proved to be a run-away success.