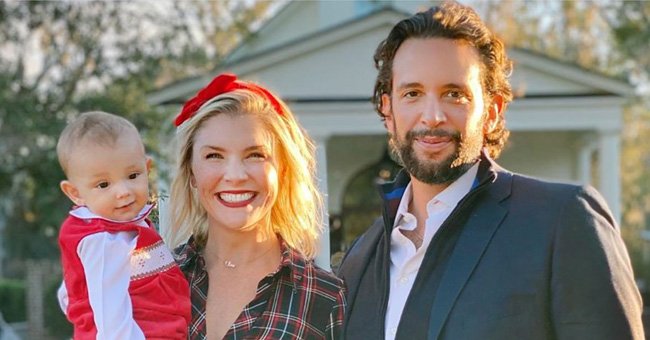 instagram.com/nickcordero1
Nick Cordero's Wife Amanda Shares Hopeful Update on Husband after His Health Went Downhill

Nick Cordero's wife has another health update, and this time things are looking up. This "rollercoaster" of events is a learning opportunity for her and her family.
On Thursday, Nick Cordero's wife, Amanda Kloots, created a video on her Instagram stories which saw her talking in the dark about her husband's health status. Cordero is still battling against the coronavirus.
Over the past couple of months, Cordero's body has been affected in a number of ways by the novel coronavirus. Most recently, the Broadway actor's health was on the decline.
KLOOTS SHARES POSITIVE UPDATE
Yet Kloots was in good spirits as she revealed that things were looking up. She explained: "So one of the things that I have learned about this whole process is that the land of the ICU is one step forward, two steps back."
She continued: "I am happy to say that it looks like we're on a step forward again." The fitness guru went on to thank the doctors involved in her husband's treatment.
She also gave credit to the number of prayers and messages of support sent their way. She's passed on all the positive energy to her husband as he continues to fight.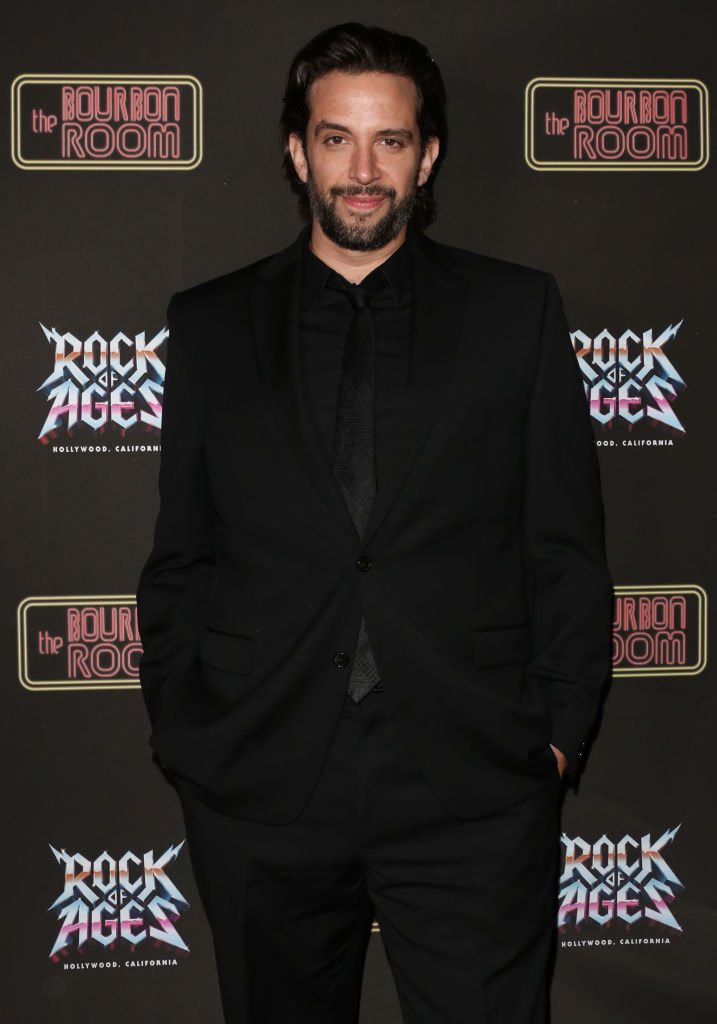 Nick Cordero attends the opening night of "Rock Of Ages" at The Bourbon Room on January 15, 2020 | Photo: Getty Images
ELVIS LOVES TALKING TO HIS DAD
Kloots and Cordero share son Elvis Eduardo, who is eleven months. Earlier this week, Kloots shared two heartwarming posts about her boy. In a lengthy caption, she revealed how Elvis' eyes light up when talking to his dad.
The other post saw Kloots holding onto Elvis, who was tucked in her lap with his head hanging over her thigh. "When things look down, we look UP! I have my masters in OPTIMISM!" she captioned the shot.
KLOOT BREAKS DOWN WITH UPDATE
The post followed Kloot's grim Wednesday update on her husband, which saw her break down in tears in an Instagram story. She made a strong appeal for more prayers for Cordero.
Just over a week ago, Cordero was going on a month in a medically-induced coma, which he should have woken up from earlier. Before he regained consciousness, Kloots would talk to the actor.
CELEBRATING NICK WAKING UP
In another Instagram story, she explained how she intuitively knew that Cordero needed to hear a familiar voice. While he slept, she'd express encouraging words and say things based on others' advice.
When Cordero finally woke, Kloots took to the social media platform to post a photo of Elvis in celebration. The picture was a heartwarming mother-son shot in which the two shared a kiss.
Although Nick is not fully stable, Kloots is happy about the progress of both his mental and physical health. We hope that Cordero's health will be in an upward spiral from here on out.
Please fill in your e-mail so we can share with you our top stories!