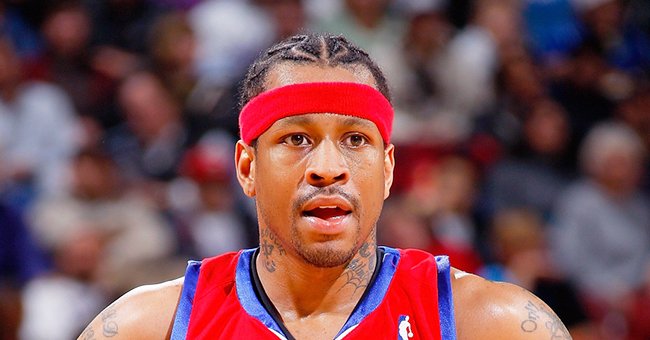 GettyImages
Inside NBA Star Allen Iverson's Relationship with Ex-wife Tawanna Iverson Who He Has 5 Kids With

Former basketball star, Allen Iverson, married his high school sweetheart Tawanna Turner. The couple went on to have five children before their divorce was finalized in 2013.
Despite being one of the biggest stars to have ever graced basketball courts, Allen Iverson believes he is nothing without the love of his life, Tawanna Turner.
Tawanna and Iverson met as students of rival high schools and developed an instant connection with each other that culminated in their marriage in 2001, after ten years of dating.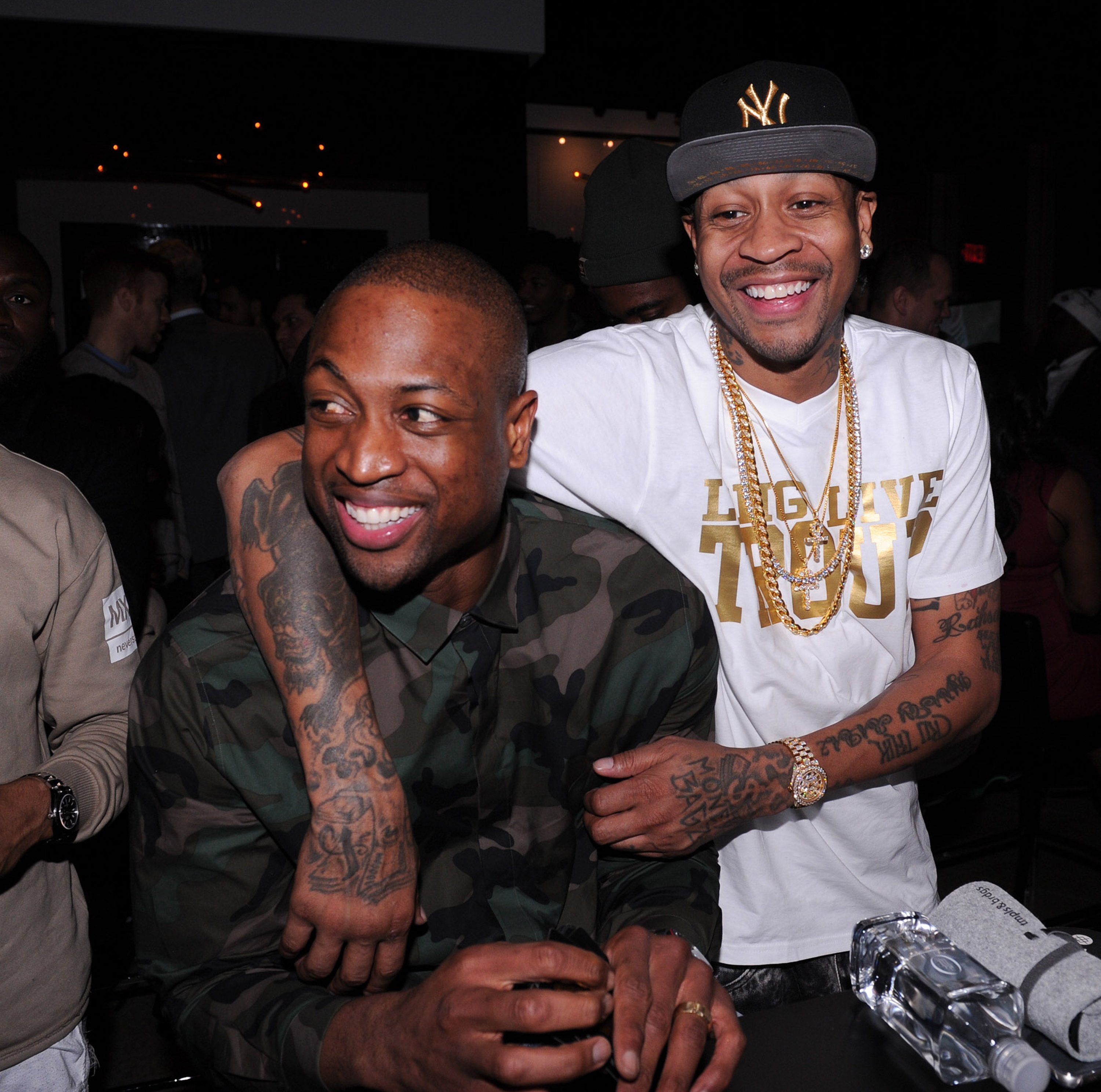 Dwyane Wade and Allen Iverson sharing a laugh during the former's Spade Tournament at The One Eighty in February 2016. | Photo: Getty Images
Tawanna was with Iverson through his dark days of serving a prison sentence and his draft pick by the Philadelphia 76ers. The couple had five children, Tiaura, Isaiah, Allen II, Messiah Lauren, and Dream Alijha.
However, things soon got rough for the couple, with Tawanna filing for divorce twice, first in 2009, which Iverson pleaded with her to withdraw, and another one a few months later.
Tawanna accused Iverson of alcoholism, gambling, and infidelity, wasting his NBA fortune, claims he later admitted to, blaming the fast NBA lifestyle. She also said she had to sell some of their valuable items to be able to pay off their kids' tuition.
In one other instance, while the divorce proceedings were ongoing, Tawanna accused Iverson of abducting their five children after breaking the arrangement that he had with her to return them.
Iverson dedicated himself to Tawanna and their kids. The couple got back together and focused on raising their kids.
She said that he took them on vacation to Charlotte, North Carolina, and was keeping them at Sheraton Hotel in Georgia, claims the former basketballer denied.
The divorce proceedings between the couple were finalized in 2013, with Tawanna walking away with $3 million. Anyone who thought the divorce would be the end of the relationship was proved wrong, with the couple reconciling soon after.
In a remarkable turn of events, the basketballer admitted that the divorce showed him that his wife was trying to get his attention any way she could and that he had to show her how serious he was.
Iverson dedicated himself to Tawanna and their kids, and soon enough, the couple got back together and focused on raising their kids and rebuilding their marriage. They also settled in North Carolina and Georgia after his basketball playing days were over.
The basketballer showed how much he loved and appreciated Tawanna during his induction ceremony into the NBA Hall of Fame. He did so by paying tribute to her in his speech, saying that she was his number one person in the world.
The basketballer thanked Tawanna for loving him the way she did and caring about the person he was and what type of person he needed to be to set an example for their kids.
Allen Iverson is regarded as one of the NBA's best little men in history, one of the most dominant scorers the game has ever produced, and a tough character on the court.
However, he had a knack for always getting into trouble, making him become the most loved and hated basketballer on the planet in the 2000s. Iverson played for the Philadelphia 76ers, Denver Nuggets, Pistons, Grizzlies, and Sixers again, before leaving the NBA.
Please fill in your e-mail so we can share with you our top stories!