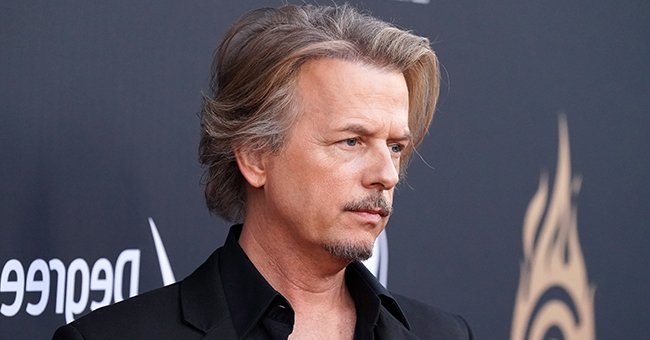 Getty Images
David Spade Spoke to Father despite Him Leaving When He Was 4 – Daughter's Birth Opened His Eyes
Having a child changes many things for many people, and for actor and comedian David Spade, it changed his relationship with his own father.
Known for his hilarious performances in "Grown Ups" and "Saturday Night Live," David Spade welcomed a child with former Playboy Playmate Jillian Grace on August 26, 2008. Their daughter Harper, born in Missouri, remains their only child together.
The entire pregnancy was a bit controversial, as Spade and Grace only had a brief relationship, with the comedian even doubting that he was the child's biological father. In fact, David opened up about Jillian's pregnancy in his 2018 audiobook titled "A Polaroid Guy in a Snapchat World."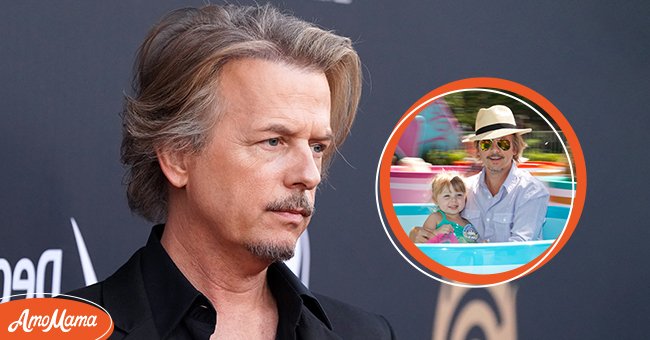 David Spade attends the Comedy Central Roast of Alec Baldwin at Saban Theatre on September 07, 2019 in Beverly Hills, California (Left), David Spade and his daughter Harper in Disneyland on September 1, 2011 (Right) | Photo: Getty Images
BEING A DAD CHANGED HIM
In it, he confessed that Harper was not planned, and it made him angry because he and his brothers were planned. He pointed out, though, that he was happy for having a daughter and that Harper was the best thing in his life, proving just how proud he was to be a dad.
Becoming a parent made Spade reflect on his own family dynamics. In his audiobook, he detailed how having Harper changed his relationship with his father Wayne, who goes by the nickname "Sam."
Spade describes his father as "cool and funny" before bluntly saying he was both a playboy and an alcoholic. He then shared that their father vanished from their home when he and his brothers, Bryan and Andy, were 4, 8, and 6, respectively.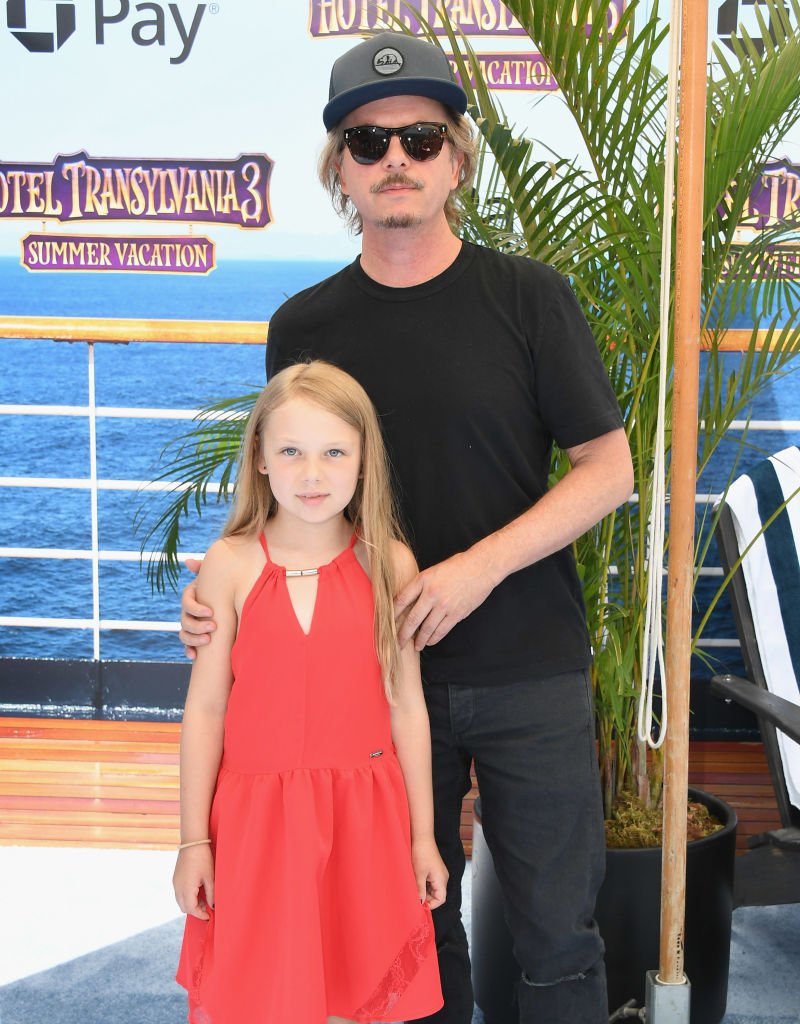 David Spade and Harper Spade on June 30, 2018 in Westwood, California | Photo: Getty Images
AN EYE-OPENER FOR SPADE
After Sam left them, Spade would only see his dad twice or thrice a year. However, their relationship used to be primarily positive before Harper's birth.
While the child's birth was indeed what triggered in Spade a new wave of resentment towards his dad, the truth is that she did nothing wrong. Instead, she served more like an eye-opener for the comedian.
SAM WAS A CONTROLLER
Spade revealed that, as an adult, he realized that Sam was a controller. He wouldn't give the actor or his brothers his phone number so that they could reach out to him whenever they wanted to.
Instead, Sam would be the one calling them when he felt like it. Putting together all the negative things that his father did, Spade noticed just how irresponsible he was.
BEFORE THE ESTRANGEMENT
Despite everything that happened during his childhood, Spade kept in touch with his father until adulthood. In fact, they even moved in together in Arizona.
However, years later, Spade realized how toxic their relationship was, all thanks to his beloved daughter. He said:
"Now, I'm so happy that I have a daughter and she's the best thing in my life, but I couldn't picture my daughter being sick and calling me and me not answering, or just calling her without any way for her to call me."
RESENTMENT TOWARDS HIS FATHER
Referencing his own experience with his father, he realized that he did not want his daughter to go through the same thing that he did. In fact, he felt it was "too much" and that it would be too rough for his daughter to experience that. He added:
"I got this new tidal wave of resentment towards my dad because of his irresponsible behavior and manipulative mean streak. So I stopped talking to him.
WHAT HE LEARNED FROM HIS FATHER
The comedian admitted that it sounded "crazy" but that he finally noticed how Sam played his cards his way when he used to be a kid.
Finally, Spade pointed out that the only helpful thing Sam gave him was an excuse to be "nuts." According to the actor, he could always cry and act crazy and blame Sam for it because, at the end of the day, he left him when he was four years old.
DAVID'S MOTHER
Although he and his father did not get along, Spade and his mother Judy share a close relationship. In fact, in 2019, he interviewed her on his show "Lights Out with David Spade." In the interview, they hilariously and candidly interacted with one another.
During the sit-down, Spade explained who Cardi B and Offset were. When he asked his mother who she liked better, she responded, "Nicki Minaj is my girl."
DAVID IS DATING
Despite growing up with his father out of the picture, Spade became a successful actor and comedian. Apart from that, he has the reputation of being a ladies' man. However, he once admitted to having put those days behind a few years ago.
The actor confessed that he has been trying to make things work with a person that he has known "for a long time" and is already at the stage in his life where he wants to take it nice and slow as a one-woman man.
HIS FAMOUS SISTER-IN-LAW
David Spade's brother Andy was married to the late world-famous fashion designer Kate Spade. He once opened up about his sister-in-law's passing in an interview.
In June 2018, Kate took her own life in her New York luxury apartment. She had been struggling with mental illness for years before her death.
Kate, who was in the midst of a divorce with David's brother Andy, left a suicide note for her then-13-year-old daughter, saying she was not to blame for her death and that she should instead ask her dad why she did it.
Speaking about Kate, David said that he feels as if she would not have done what she did five minutes later. However, he also acknowledged that things like that happened and that there was no turning back.
Andy and Kate had been amicably separated for ten months ahead of her death. In a statement, he shared that his estranged wife had been struggling with anxiety and depression for years.
The National Suicide Prevention Lifeline is 1-800-273-8255. Other international suicide helplines can be found at befrienders.org.
Please fill in your e-mail so we can share with you our top stories!