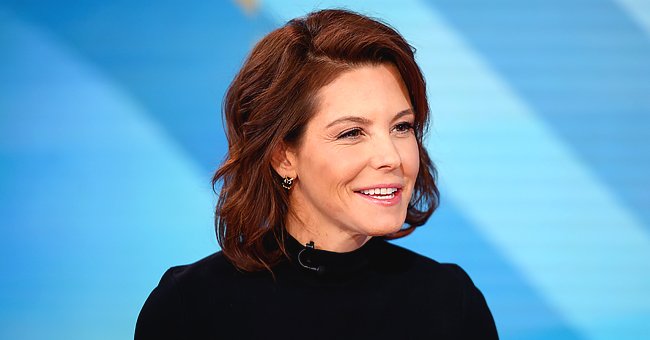 Getty Images
MSNBC Anchor Stephanie Ruhle Delivers Live Report with Her Son Lying in Her Lap

Stephanie Ruhle recently went on live TV with her 11-year-old son lying in her lap. The heartwarming clip captured the hearts of many who were in awe of the host's multitasking skills.
News anchor Stephanie Ruhle proved to the world that she can do her job from home while still spending time with family. She took multitasking to another level by delivering a live report while her son was secretly lying on her lap.
In a tweet by Ruhle last Monday, she shared behind-the-scenes footage of her remote work situation on Monday.
While the 44-year-old discussed the re-opening of Disney and MGM resorts amid the COVID-19 pandemic, her 11-year-old son, Reese, was seen quietly lying in his mother's laps.
Rocking a bright blue top and a pair of sweatpants, Stephanie passionately did her job as Reese, dressed in a blue shirt and Khakis paired with a red tie, looked towards her recording equipment.
While sharing the clip, Ruhle added a sarcastic caption where she Introduced and described Reese as a Disney analyst. She wrote:
"My new Disney analyst...."
Stephanie's heartwarming video garnered attention from her fans who flooded the comment section with notes which commended Ruhle's multitasking skills.
One user wrote: "This is a great example of moms' multitasking superpower," while another follower sweetly added: "Love this! Moms like me need to see these behind the scenes moments."
Lonnie Quinn was interrupted by his little girls during his live show.
While speaking to "Today" about the viral video, the MSNBC anchor revealed the events that led to her son lying in her lap while she presented her show.
According to her, Reese writes for his school newspaper, and on Monday, he had written a piece which he wanted his mother to look over, but before she could finish, her director was already at the other end prompting her to start the show. She further explained:
"I didn't just want to punt(Reese) off the stool...he's been around long enough to know to stop talking and hang tight until commercial."
Apart from Reese, Ruhle shares 14-year-old Harrison, and seven-year-old Drew with her husband, Andy Hubbard, and the doting mom has been happy to be able to spend more time with her kids amid the global health crisis.
In a recent Instagram post, Stephanie shared a picture that featured two of her children goofing around in her makeshift home studio.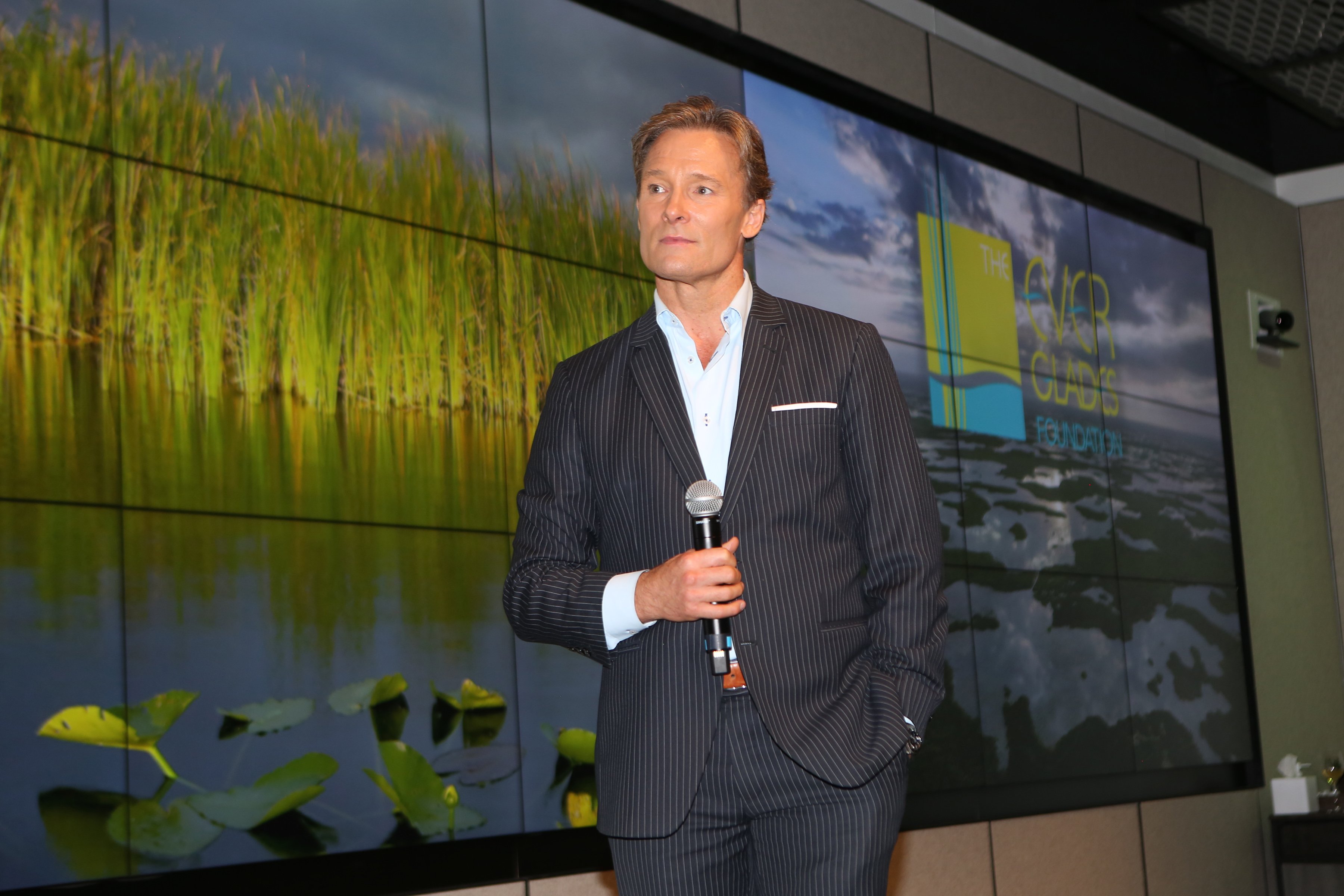 Lonnie Quinn speaks at Mr. & Mrs. Douglas Durst Cordially Invite You To A Conversation On America's Everglades on September 26, 2018 | Photo: Getty Images
However, Stephanie is not the only TV personality to have had her children in the studio with her. Earlier this month, "WCBS" meteorologist Lonnie Quinn was interrupted by his little girls during his live show.
Interestingly, what Quinn believed to have been a mishap was met with love from people, and it was even cast as a CBS New York promo. Working from home might be tough, but at least, children get to have their parents around, which really isn't a bad thing, after all!
Please fill in your e-mail so we can share with you our top stories!