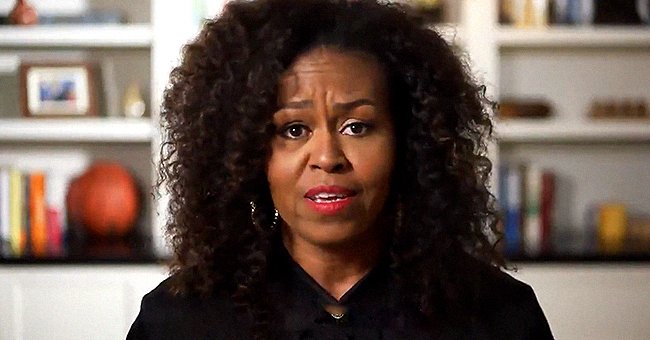 Twitter/MTV
Michelle Obama's Cheerful Message to Class of 2020 Who Missed out on Many Senior Year Milestones

Former US First Lady Michelle Obama joins the teams with MTV's Prom-a-thon to celebrate and congratulate the graduating class of 2020, and she leaves them with parting advice.
The official MTV Twitter account shared an amazing video of Michelle Obama, giving an inspiring speech to the graduating class of 2020 concerning the effects of the pandemic on their school year and graduation. She said:
"...I know that none of you planned on missing out on so many senior year milestones but I am so proud of what I have seen from you all."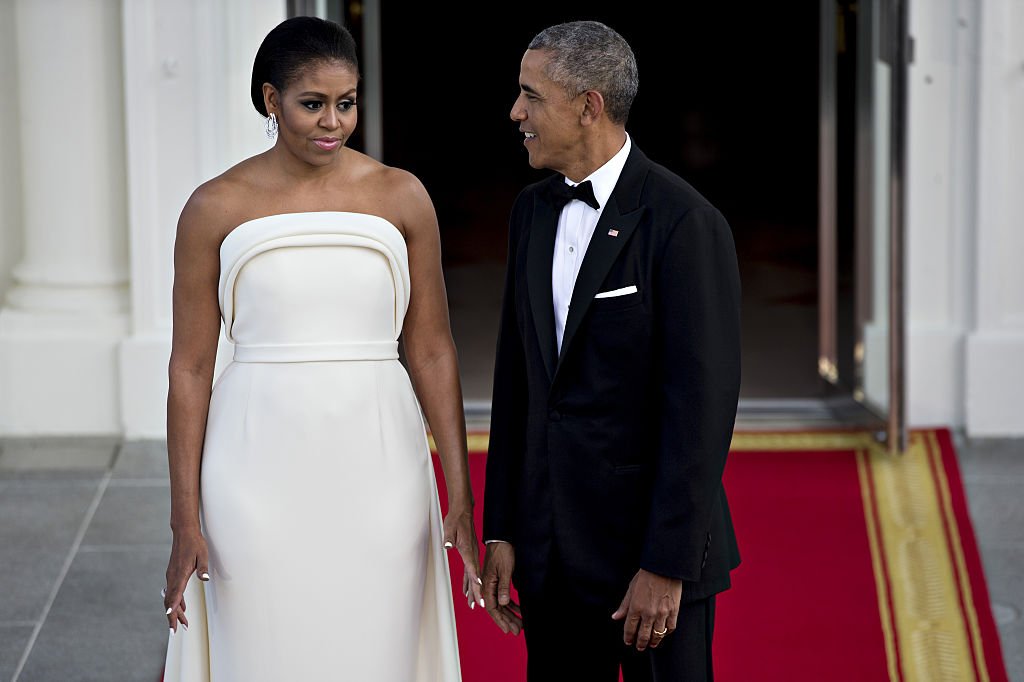 Barack Obama, and Michelle Obama at the State Dinner on the North Portico of the White House in Washington, D.C., U.S., on Tuesday, August 2, 2016. | Photo: Getty Images
She commended them for their bravery and perseverance and asked them to enjoy the virtual celebration to the best of their abilities. They had handled the situation with maturity and understanding far beyond their years, and she was impressed.
She concluded her message with valuable parting advice — if they knew anyone who had not yet registered to vote, they should take it upon themselves to tell them to text PROM to a number, 56005, to register. She added that it might be the most important thing they could do at the moment.
The brave students had achieved so much in the face of so many adversities, and Michelle was sure it was just the beginning of their greatness. She asked them to have a great time celebrating the new phase in their lives.
Barack Obama said that the students' generation would have to grow up faster than others.
The Prom-a-thon was a virtual prom party that cable channel, MTV, set up for the graduating students to dance to music on what was supposed to be their prom night, but due to the pandemic, couldn't happen.
MTV had partnered with "When We All Vote," a non-profit organization co-chaired by the 56-year-old former first lady, which aimed at raising voting awareness. Together, they would give the class of 2020 prom night they would never forget. She said:
"There is no playbook for any of this, and yet you've shown creativity and resilience far beyond your years..."
She asked all of them to take a deep breath, dance their hearts out, and enjoy the night as much as they can from the comfort of their homes.
The author's message came just a week after her husband, Barack Obama also addressed the same set of students regarding the pandemic and its effects.
He acknowledged how jarring the sudden change must have been to them and the plans that they had set out for themselves.
Despite that, he counted on the strength that they displayed, to overcome the challenges that this new world was facing. He gave many examples of such difficulties.
Moving to college would be a different experience; finding a job would be a challenge, but his point struck home — their generation would have to grow up faster than others, but he knew that they would overcome the circumstances.
Another prominent figure that shared their thoughts and faith in the new graduates was Hillary Clinton. Like Michelle and Barack, she expressed how much the world needed them to be brave and strong.
Their support would be highly appreciated and uplifting to the students, which is what everybody needed.
Please fill in your e-mail so we can share with you our top stories!