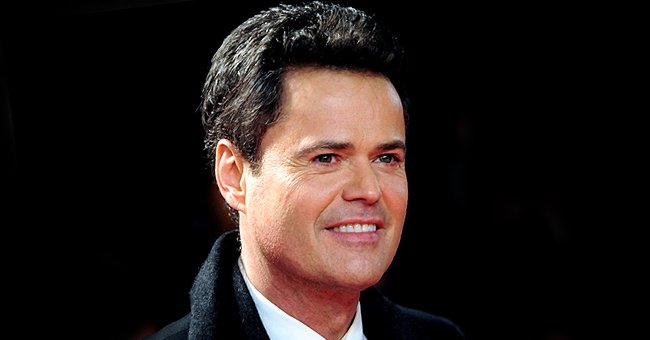 Getty Images
Donny Osmond Is Excited to Welcome His Youngest Son Josh's Fiancée Summer into the Family (Photo)

Donny Osmond shared a stunning image and celebrated his youngest son Josh and his fiancee Summer in a touching post on Instagram.
It is the joy of almost every parent to see their kids grow and become independent personalities. Another exciting milestone for most parents is to see the kids marry someone they love and make them better.
Taking to Instagram, Donny Osmond shared a stunning image of his youngest son Josh and his fiancee Summer celebrating their wedding, which is around the corner.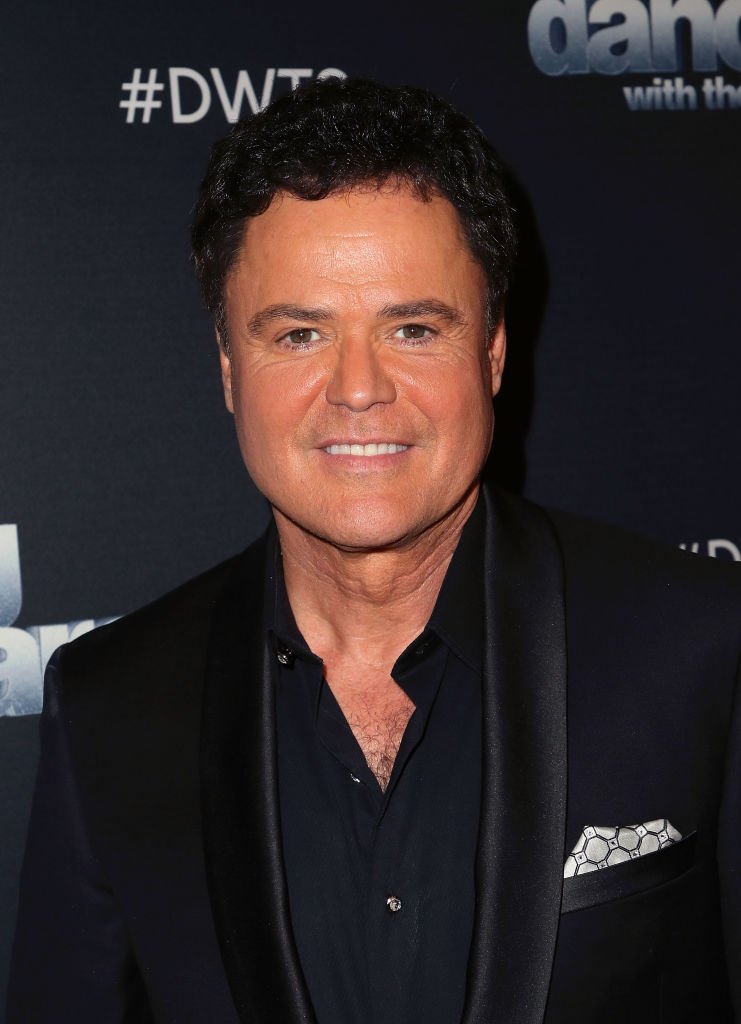 Donny Osmond poses at "Dancing with the Stars" Season 27 at CBS Televison City | Photo: Getty Images
The image which featured a pre-wedding shot of the couple showed Josh wearing a black tuxedo and ummer wearing a white gown while holding a bouquet of wildflowers.
In the caption, Donny talked about how he and his wife Debby were excited to welcome Summer to their family. He stated that he was glad that Summer had come into Josh's life and made him a better person. He added:
"Debbie and I have never seen Josh as happy as he is with Summer by his side. They make such a cute couple..."
The "Masked Singer" alum admitted that it was a great feeling for him and his wife Debbie to know that their family would soon be complete.
The father-of-five, all boys, stated that he was glad to have five wonderful sons and gain four adorable daughters-in-law, and welcoming Summer to the clan was a blessing he was most grateful for.
Donny is looking to write an anniversary song for his wife, Debby.
Concluding the long caption, Donny declared that the entire family loved and welcomed Summer and were glad to call her one of theirs as she joined the family.
The comments section was sent into a frenzy with many fans of the Osmond clan congratulating the family while praying and wishing the newly engaged couple a happy married life in advance. Someone said:
"Such happy news in hard times. Congratulations to all. It's going to be a beautiful day, xx."
Donny and Debby Glenn got married almost 42 years ago and are parents to five boys, namely: Donald, Jeremy, Brandon, Christopher, and Joshua. Interestingly, none of their kids took a career in entertainment like their parents.
Asides from being parents to the boys, they are also the mother and father-in-law of four (soon to be five) adorable daughters-in-law whom they cherish and adore as much as their boys.
For the entertainers, who recently celebrated their 42nd wedding anniversary, their joy knows no bounds when they get to spend time with their ten grandchildren.
Ultimately, while Donny is looking to write an anniversary song for his wife Debby, the couple is also excited about welcoming Summer into their family this coming month.
Please fill in your e-mail so we can share with you our top stories!